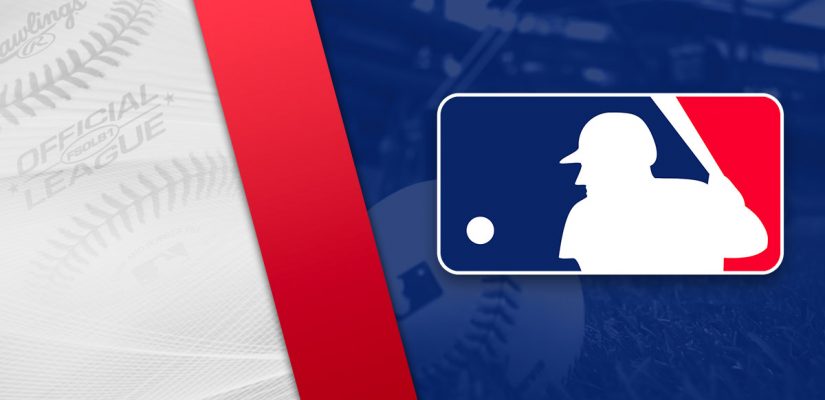 The Major League Baseball postseason continues on Thursday with the ALDS. There are two American League divisional series scheduled on the card today. In the first of two matchups, the Chicago White Sox and Houston Astros dance in Game 1 at Minute Maid Park. Then later on in the evening matchup, the Boston Red Sox and Tampa Bay Rays get started at the Tropicana.
MLB POSTSEASON PROP BETTING
Bovada
should be your go-to option for prop betting on the major league postseason. You can find just about any bet you want in the postseason at
Bovada
. If you're outside of the US, then you can head to
Bodog
to get the same bets.
The Red Sox defeated the New York Yankees at Fenway Park on Tuesday to earn a spot in the ALDS to play the top seed in the American League. The other ALDS showdown on Thursday includes two teams that had the luxury of skipping the Wild Card play-in. The White Sox and Astros both received an automatic ticket to the ALDS as a result of their effort in the regular season.
In the postseason there are a lot more options for betting on an individual game. I know it sucks that we have to wait for April until we have a full card again. I'm somebody that much prefers regular season baseball for wagering purposes, but the prop menu opens up in the postseason. There's that and of course baseball in October is exciting with every pitch amplified. Head below for our free White Sox vs. Astros prop bets.
Total Hits – White Sox and Astros
Keep in mind that this is a combined wager between the White Sox and Astros. You are better on the combined amount of hits between the two teams. Last night we were able to find an easy UNDER on this prop, along with the full game UNDER.
I don't know if we get as much of a pitcher's duel between Lance Lynn and Lance McCullers Jr, but these are two of the more consistent hurlers in the major leagues. It's a safe prediction that Lynn and McCullers Jr. are going to have productive performances on the mound.
Lynn finished the regular season with an ERA of 2.69 and a 1.07 WHIP. He was in good form down the stretch with 1 or less earned runs in five of his previous seven attempts. Lynn conceded 4 or less hits in six of his last nine outings.
McCullers was the sixth best pitcher in the majors at limiting teams to hits per 9 innings. He gave up 4 or less hits in five of his previous six attempts in the regular season and 6 per 9 innings overall. McCullers finished strong with an ERA of 3.16 and a 1.22 WHIP. Both bullpens were in good order with a 1.25 WHIP and 1.30 WHIP this season. I think this prop just stays UNDER at Minute Maid in Game 1.
Total Home Runs – White Sox and Astros
Lance McCullers Jr. is one of the best in the major leagues at preventing the long ball. He finished third in the majors with just 0.7 home runs allowed per 9 innings. Note that McCullers Jr. hasn't given up more than 1 home run in a start since August 8 in a 3-1 loss against the LA Angels.
That was in fact the only time since mid-May that McCullers was tagged for more than 1 home run in a game. In 28 starts, McCullers Jr. conceded more than 1 run just twice. That's mightily impressive. Through his last three starts across 18 innings, he allowed just 1 home run. In his last ten starts, he's allowed just 4 long balls.
Note that the White Sox are 18th in the majors with 1.22 home runs per game. They've scored runs this season, but the White Sox have played more small ball than anything. Their starter in this one, Lance Lynn, has allowed just 2 home runs in his last four outings. Note that Lynn hasn't allowed a long ball in three of his last four attempts.
The White Sox and Astros are both in the top-10 against the deep ball. The White Sox pitching staff has allowed 1.17 home runs per game for ninth, and the Astros are eighth with 1.16 home runs conceded per game. I think we see 2 home runs in this one, with the UNDER cashing on this prop.
Total Hits, Runs, and RBIs – Carlos Correa
Carlos Correa is going into the postseason hitting .279 with 26 home runs and 92 RBIs this season. His .279 average ties with 2019 and 2015 for his second-best season at making contact at the plate. Correa's 26 home runs this year is a career-high.
He recorded 92 RBIs, which checks in for his second-best season in that regard.Correa enters this one seeing the ball well recently. He's had a hit in three straight games, with 3 runs, and 4 RBI's. This prop would have cashed in all three of those outings, along with four of his last five games. I think this price is generous enough to make the OVER worth a look on Correa.
Carlos Correa Hits, Runs, and RBIs Prop
Total Hits, Runs, and RBIs – Jose Altuve
Jose Altuve is hitting well against Lance Lynn in his career. He's one of the best in the lineup against Lynn in his career. Altuve is hitting .382 with 2 home runs and RBIs against Lynn in 34 at-bats.
He is going into the postseason with a .278 batting average, 83 RBIs, and 31 home runs. Altuve has been hot with the bat in his hand recently. Note that Altuve is 6-for-10 at the dish with 3 runs and 2 RBIs in his last two outings.
If there's anyone that is looking to make amends after the cheating scandal, Altuve is way up on that list. This is more of a value play than anything, with getting plus money on Altuve to record more than 2 hits, runs, and RBIs combined a good bet at this price.
Jose Altuve Hits, Runs, and RBIs Prop