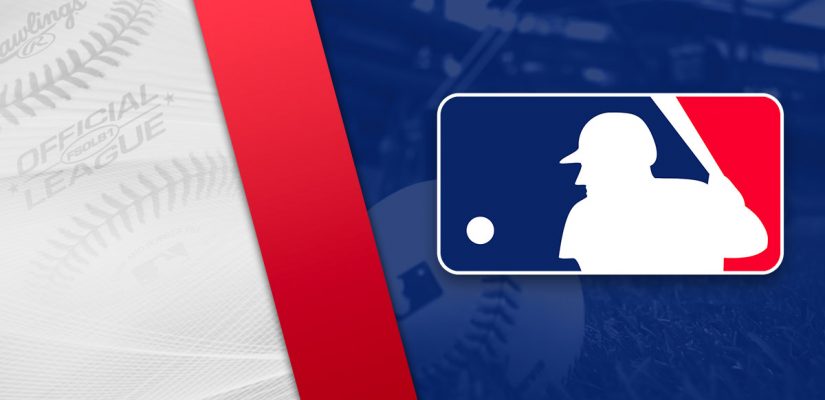 The Houston Astros and Boston Red Sox take the ALDS to Fenway Park after a split at Minute Maid Park. The Astros opened the ALDS with a 5-4 win in a narrow victory after getting to Chris Sale. Sale hasn't really been the same since returning to the mound.
His failure to bounce back into form could be the difference in this series right now. If Sale goes lockdown mode in Game 1, the Red Sox could maybe have a 2-0 lead going home to Boston. That would have been a huge win for the Red Sox, but at least they were able to respond with a big showing in Game 2.
Game 2 shifted the momentum, Game 3 shifts the location. #Postseason pic.twitter.com/qiQDbGnb93

— MLB (@MLB) October 18, 2021
Nathan Eovaldi showed up with a serviceable performance across 5.1 innings on Saturday. Eovaldi allowed 5 hits and 3 earned runs in the winning effort. He was backed by solid run support, as the bats came out to hammer the Astros.
The Red Sox jumped on Luis Garcia in the 1st inning for 2 hits and 5 earned runs. He also walked 3 hitters in the shaky performance. That was the end for Garcia, and a terrible start that the Astros were unable to overcome. And with that performance from Garcia, the Red Sox grabbed homefield advantage.
I have a love-hate relationship with postseason betting in the major leagues. It's exciting, but it takes away a full sample size of options like the regular season. Fortunately, there is prop betting to provide a larger betting menu. Head below for our free Astros vs. Red Sox Game 2 prop bets on October 18, 2021.
Total Hits – Astros and Red Sox
This could be another game for the offenses in Game 3. They ruled Game 2 with a total of 19 hits and 14 runs. J.D. Martinez and Rafael Devers both came through with big performances.
Martinez tailed 4 RBIs on a grand slam, and Devers did the same with one swing to empty the bases. This all happened in the first 2 innings.
It was the first time that a postseason game has had two grand slams. That was something that came as a bit of a surprise. Out of all the baseball that has been played in the major leagues, I'm surprised we haven't had two grand slams in a game before.
Jose Urquidy is receiving his first postseason appearance tonight in Game 3. He struggled to close out the regular season with an ERA of 4.96 in his last three starts.
Urquidy allowed 15 hits and 9 earned runs through 17 innings. He was decent overall through the season, with an ERA of 3.62 and a 0.99 WHIP. However, Urquidy didn't finish strong, and hasn't pitched since October 3.
The Red Sox are hoping that Eduardo Rodriguez will hold up. Rodriguez returned this season after missing all of last year with heart complications because of Covid. He finished with an ERA 4.74 and a 1.39 WHIP in 2021.
The 'Stros have had plenty of success against E-Rod with a .276 batting average with 6 home runs and 11 RBIs in 86 at-bats. We've had at least 19 hits in both games in the ALCS so far, and getting to 17 hits in Game 3 appears doable.
Total Runs – Houston Astros
This is a team total bet more than anything else. In fact, it is a team total bet, it's just under the props menu at Bovada and Bodog.
Bovada is the best sportsbook online for MLB prop betting. As I noted above, Eduardo Rodriguez hasn't had the best success against the Astros in his career.
Houston is hitting .276 with a .350 OBP against Rodriguez in 86 at-bats. They've tacked on 6 home runs and 11 RBIs against Rodriguez during that time.
Offensively the Astros have been seeing the ball well at the plate in the postseason. Note that the 'Stros have scored at least 5 runs in all six of their postseason games going into Monday night.
They've scored 6.8 runs per game in the postseason. Going back to the regular season, they've scored at least 5 runs since October 1 for an average of 7.1 runs per game. I think we should expect to see the Astros score 5 or more runs on Monday night in Game 3.
Total Hits, Runs, RBIs – Alex Bregman
Alex Bregman is a guy that Eduardo Rodriguez didn't want to see in the postseason. Bregman has done everything right at the dish with Rodriguez on the hill.
He is hitting .417 with 2 home runs and RBIs versus Rodriguez in 12 at-bats. Bregman has almost been on base 50% of the time against Rodriguez, as he's recorded a .462 OBP against Rodriguez in his career.
Pitching around Bregman won't be an option with the clean up spot most likely behind him tonight. He hit third in Game 1 and 2 against the Red Sox. Bregman contributed with a hit in each game.
Look for Bregman to do a hit better or score a run as well to get OVER this prop. Rodriguez isn't the pitcher to intimidate him on Monday night at Fenway Park.
Total Hits, Runs, RBIs – Carlos Correa
Carlos Correa is worth taking a look at for the value in this spot. Correa is hitting .282 with 18 home runs and 55 RBIs in 262 at-bats in his career in the postseason.
He has more than enough experience in big spots. Going into Monday night, Correa is hitting .429 with a .520 OBP in 21 at-bats in the 2021 postseason.
Correa connected for a .279 batting average and 26 home runs with 92 RBIs in the regular season. He's had a good history against Rodriguez like Bregman.
Correa is going into Game 3 with a .600 and a .733 OBP in 10 at-bats against Rodriguez. He had a hit and a run in Game 2 at Minute Maid Park.
In Game 1, Correa had a party on 3-for-4 hitting with an RBI and a run. At plus money, I think he has to be worth a look to have at least 3 hits, runs, and RBIs combined.