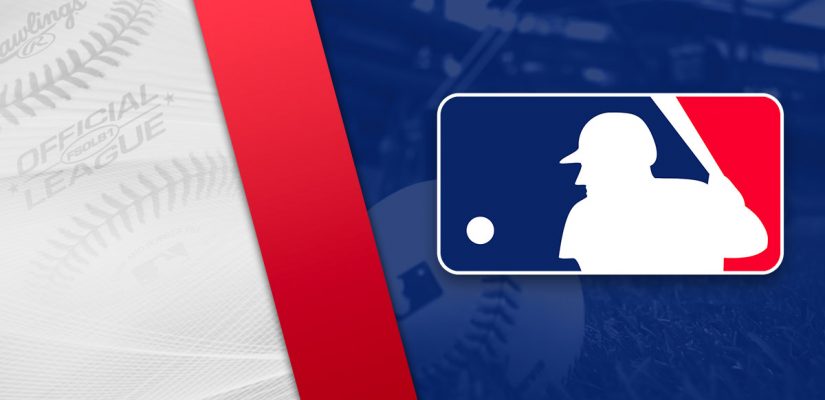 The NLCS opens on Saturday night at Truist Park in Atlanta. This is Game 1 of a seven-game series. Note that the ALCS and NLCS are both seven game series, so we move up from five to seven games.
We had an extended wait for Game 1 odds. It wasn't clear who was opening the game for the Dodgers, so oddsmakers had to wait it out to hear the news.
The Dodgers are going with the same strategy from Game 5 in the NLDS against the San Francisco Giants. They opened the game with Corey Knebel, and then went to the bullpen for 8 innings.
The battle resumes.#BattleATL pic.twitter.com/de7DD4uYt2

— Atlanta Braves (@Braves) October 15, 2021
I should say the "bullpen", because Julio Urias pitched 4 innings, and Max Scherzer closed things out in the 9th with a 1-2-3 frame. That's the benefit of having a pitching staff as dangerous as the Dodgers in the postseason.
They can put power arms in their bullpen that are typically in the starting rotation. The Braves have a pitching staff, but it's a step behind the Dodgers arms.
It should be a good NLCS, though, with the Dodgers only four games away from going to the World Series and defending their title. Head below for our free Dodgers vs. Braves prop bets for Game 1 of the NLCS.
Total Strikeouts – Max Fried
The Braves don't have a bullpen, but they do have Max Fried starting on Saturday night. Fried has been on fire recently. He's going into this one with an ERA of 0.39 and a 0.48 WHIP in his previous three attempts.
Fried hasn't allowed more than 2 earned runs in a performance since September 12. He's gone four straight starts with fewer than 2 earned runs, with three of those starts no runs allowed. Fried is in comfortable form at the moment, and he's at Truist Park where he feels the most comfortable.
His strikeout rate has been solid during this hot run as well. Fried has struck out 15 batters in his last 13 innings on the bump. He's been all-around a solid pitcher, and I'm confident in him coming up big in Game 1 at Truist Park. The Braves will not be pulling him early like the bullpen approach from the Dodgers.
Fried has K'd 27 Dodgers for a punchout rate of 32.29% in 32 at-bats. Not a bad go for Fried. In the current form he's in, I'm going to give him a good chance of striking out at least 5 hitters. I would have this at 5.5 if I'm setting the line.
Total Hits – Dodgers and Braves
Note that this prop includes both the Dodgers and Braves at the plate. This is a cumulative between the two lineups.
I'm favoring the Dodgers' bullpen and Fried showing up in this one, so naturally you have to look at the UNDER hits. The Dodgers' bullpen strategy has worked out brilliantly.
When the ball gets handed off to the bullpen, the Dodgers are tough to beat. The relievers have a team ERA of 1.44 and 0.68 WHIP.
This is consistent with the second-best bullpen from the regular season, and now the Dodgers have starters pitching out of the pen.
I've already noted how good Fried has been above, and their bullpen has been even better than the Dodgers in the postseason.
The Braves have a team ERA of 1.23 and a 1.23 WHIP from their bullpen. Combined with Fried in top form, the Braves should be able to limit the Braves' offense.
Total Hits, Runs, RBIs – Chris Taylor
Chris Taylor hasn't been too helpful for the Dodgers in the postseason. He went into the postseason as a potential x-factor, and there is still time, but Taylor hasn't been effective thus far.
Taylor is hitting .143 in five postseason games. In Game 5 against the Giants, Taylor wasn't a contributor at the dish, as he went 0-for-4 with a strikeout. In fact, Taylor has gone 0-for-10 in his last ten at-bats.
Overall in the regular season, Taylor hit .254 with 20 home runs and 73 RBIs. Certainly not terrible for what he is, but it would be a bonus if he does something in the clutch tonight.
Unfortunately for Taylor, this doesn't look like a favorable matchup for him. He's struggled against Fried in his career, with a batting average of .125 in 8 at-bats.
Taylor only has one single with 4 strikeouts versus Fried. I think there's enough value on the table here to go with the UNDER on Taylor's prop.
Chris Taylor Hits, Runs, RBIs Prop