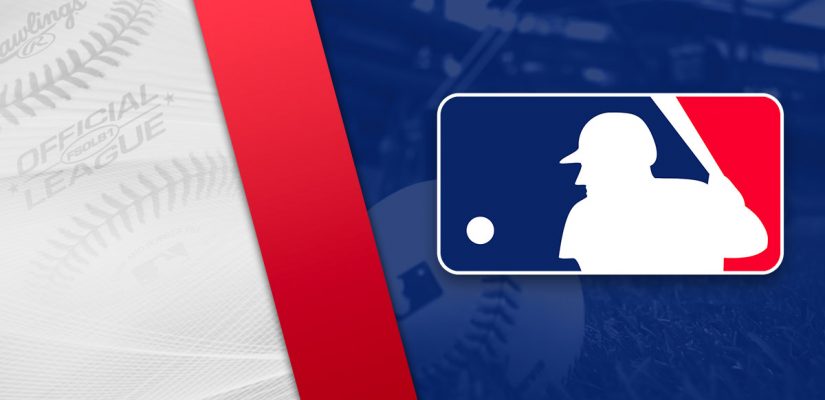 There is nothing like a do-or-die game in the Major League Baseball postseason. After 162 games in the regular season and getting this far in the postseason, it all comes down to one game.
It's even better when it's a rivalry series between the Los Angeles Dodgers and San Francisco Giants, two organizations that have been neck and neck all season for the NL West title.
A beautiful day for Game 5.

?: 6:07pm PT on TBS pic.twitter.com/XPbFvlAWwh

— MLB (@MLB) October 14, 2021
The Giants were able to hold off the Dodgers. All of that hard work was to avoid the Wild Card and have homefield advantage in a potential winner-take-all scenario like we have tonight at Oracle Park.
The Giants had the Dodgers on the ropes with a chance to go to the ALCS on Tuesday. Walker Buehler and the Dodgers said nope. They recorded 5 hits and 2 earned runs in 1.2 innings against Anthony DeScalfani to take an early lead and didn't look back.
Buehler pitched 4.1 innings with 3 hits and 1 earned run allowed. The Dodgers didn't take any chances, and went straight to their great bullpen to hold the Giants down. They are expected to use Corey Knebel as a bullpen opener tonight.
We're back to Oracle Park for one last game in the NLDS on Thursday night. Head below for our free Dodgers vs. Giants prop bets for Game 5 of the NLDS.
Total Strikeouts – Logan Webb
The San Francisco Giants are going through their usual motions. and not going with a bullpen game like the Dodgers. They feel confident with what Logan Webb brings to the mound at Oracle Park in Game 5.
How can they not after the season that Webb delivered. He's also coming off a lockdown performance against the Dodgers on October 8.
One phrase on repeat: #BeatLA pic.twitter.com/EKWDVqZtxV

— SFGiants (@SFGiants) October 14, 2021
Webb posted an ERA of 3.03 and a 1.11 WHIP in 27 games for the Giants this season in the regular season. The former high school quarterback closed the door on the Dodgers earlier in this season.
He had them fooled for 5 hits and no runs in a 4-0 win. Webb racked up 10 strikeouts, as he was in his best form in that performance.
It was the second straight game that Webb had at least 8 strikeouts and third in a row with 6 or more strikeouts. The Dodgers are hitting .195 with 1 home run versus Webb in 80 at-bats.
Webb has struckout 23 batters in 80 at-bats for a K rate of 28.75%. At home where Webb has felt most comfortable, a 1.96 ERA and 86 strikeouts in 74 innings, this strikeout prop to go OVER is worth a look.
Total Home Runs – Dodgers and Giants
Logan Webb has been able to have an effective ERA this season mainly because of his ability to limit the long ball.
Webb hasn't allowed a home run since September 12. In other words, he's gone five straight games without giving up a home run.
That's five games across 30.2 innings of home run free baseball from Webb. Through 80-bats against the Dodgers in his career, they've hit just 1 home run.
The Giants led the major leagues with just 0.93 home runs allowed per game. The Dodgers were third with 1 home run allowed per game.
LA is opting for a bullpen game, as they're going to throw out their best in this do-or-die situation. I think we'll see 2 home runs to keep this one UNDER the home run prop.
Total Hits, Runs, RBIs – Kris Bryant
Kris Bryant came up nicely for the Giants in Game 4 for the Giants. His effort went for nothing, though, as the Dodgers were throttled.
Bryant went 2-for-3 at the dish with an RBI. He also had a walk in the losing effort. This was a guy playing like somebody who didn't want a Game 5.
He's been sharp through the postseason against the Dodgers. Bryant is entering the final game hitting .462 with 2 RBIs. He's racked up 6 hits in four games.
With big-game experience playing for the Cubs in the postseason, Bryant isn't bothered by this stage. In 166 at-bats in the postseason, he's hit .247 with 7 home runs and 18 RBIs.
I have a suspicion that Bryant is going to have a clutch hit or two on Thursday night in Game 5.
Total Hits, Runs, RBIs – Justin Turner
Justin Turner has been known to show up nicely in the postseason in his career. Turner is hitting .280 with a .375 OBP in 289 postseason at-bats. He's also piled up 13 home runs, 42 RBIs, and 41 runs.
Turner was sharp with a .278 batting average and 27 home runs. He's also accumulated 87 RBIs and 87 runs. This hasn't been the best postseason for Turner, but the potential is always there for him to have a big game.
Logan Webb has silenced the Dodgers in the past, but Turner is one Dodger that has done well. Turner is hitting .429 with a .556 OBP, and 2 RBIs and a walk. With the bright lights on in Game 5, there's a good chance Turner plays a strong role for the Dodgers.