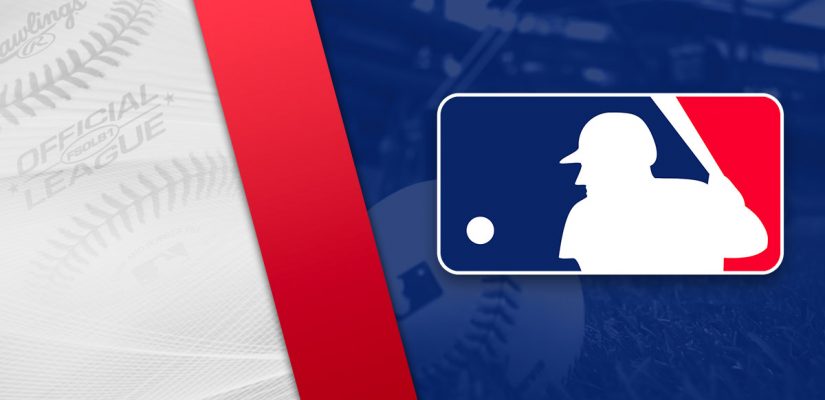 While we've already looked at a Red Sox vs. Rays ALDS Series Preview & Predictions piece as well as a betting pick for tonight's series opener, let's keep the train moving towards some prop bets.
Here's some of the props that caught my eye this evening.
*First Home Run Odds courtesy of BetOnline
Player to Hit First Home Run – Wander Franco (+1800)
There's no shortage of options when it comes to handicapping a home-run hitter from a couple of teams that have hit for a ton of power this season, but we want some value and there's plenty of that here in the young Wander Franco.
Franco hit seven home runs in his 70 games this season, but make no mistake: the power is far superior off of left-handed pitching.
Despite making 88 more trips to the plate off of righties this season, four of his seven homers came against a left-handed pitcher while his .245 ISO and 1.020 OPS off lefties is miles above his .137 ISO and .696 OPS off righties. Furthermore, he's posted a strong .226 ISO at home off lefties as he's hit two homers in 53 at-bats against lefties at home this season.
If you're not liking Franco, my other pick is Brandon Lowe (+700) who has five homers over his last four games including three on Saturday in New York, and he's also homered three times off Rodriguez in 13 trips to the plate.
That said, I like the increased value we're getting with Franco who will be the second hitter off Rodriguez out of the Rays' two-hole tonight.
*Remaining Odds courtesy of Bovada and Bodog outside of the US
Total Hits Under 15.5 (-119)
I'm not liking the Red Sox to get many hits off McClanahan and this Rays bullpen, but I also like the Under 8 in this game overall.
In other words, I also expect Rodriguez to keep this Rays offense in check. He's been far better on the road with a 3.90 ERA/3.25 FIP outside of Fenway Park, and this Red Sox bullpen ranked fifth in terms of road ERA.
The Tampa bullpen was the best in baseball at home this season with a 2.32 ERA and 1.02 WHIP at Tropicana Field this season, so this Red Sox offense will be in tough from start to finish in this one.
There's capable bats in both dugouts here, but I like the Under 15.5 here in the hits column.
Team to Score First – Rays (+100)
I mean, I have the Rays winning here and I also have the Rays' pitching staff putting together a lights-out effort to get things going in this ALDS matchup.
Obviously, the Red Sox get the first crack as the road team here and that's reflected in their -133 odds to score first, but I'm more interesting in the offensive data.
Since Wander Franco made his MLB debut on June 22, the Rays are tied for third with a .358 wOBA off lefties at home and sixth with a .204 ISO in such scenarios. On the road off lefties, the Red Sox rank 14th with a .311 wOBA and tied for 17th with a .157 ISO on the road against lefties this season and they own a .302 wOBA off lefties on the road over the last 30 days and 170 trips to the plate.
The offensive picture is brighter for the Rays here, and we'll take advantage of that with this first-to-score prop at +100.
Team With Most Hits – Rays (-127)
See above. The Rays are the superior offense in this situation at home against a lefty, and the bullpen advantage lies with Tampa as well. If we're on the Rays here, we have to have this prop at solid odds.
Wander Franco Hits+Runs+RBI – 3+ (-104)
Not only do I like him to play long ball first at nice value, but I'm on Franco here to be the table-setter and offensive catalyst as he's largely been for the Rays in his brief career to this point.
I spoke to his power splits above, but Franco is also hitting .357 off lefties this season and .321 off lefties at home. He's just 2 for 9 (.222) in his career off Rodriguez, but also has a homer off of him in that time with two runs and four RBI in 11 total plate appearances.
Let's look for a big postseason debut for the young phenom tonight.
Most Strikeouts – Shane McClanahan (+106)
When it comes to strikeout upside between McClanahan and Rodriguez, I'll take the rookie.
At home, McClanahan as punched out a whopping 11.19 batters per nine innings while Rodriguez has hit K-rate drop from 11.32 K/9 at home to 10.07 on the road. It's still a strong number to be sure.
Now, the Rays struck out at a 25% clip at home off lefties, the fifth-highest mark in baseball and the Red Sox 22.2% clip on the road off lefties is right in the middle of the pack.
Still, we're getting the better strikeout pitcher in this situation as an underdog, so sign me up.
Randy Arozarena More Total Bases (From Hits) vs. Kyle Schwarber (-135)
While Schwarber is a pure righty masher, Arozarena is a pure lefty-masher which bodes very well for this prop.
Schwarber actually posted a slightly higher batting average off lefties than righties at .268, but he also owns just a .130 ISO off lefties, so very little power while he's posted an inferior .117 ISO on the road off lefties.
As for Arozarena, he hit .302 with a .233 ISO and .921 OPS off lefties this season. Not only that, but he absolutely raked at home against lefties with a .324 ISO and 1.151 OPS at home off lefties this season while he's gone 4 for 11 (.364) with a double off Rodriguez while Schwarber is just 1 for 4 with three strikeouts in his career off McClanahan.
The power numbers matter here in a total bases discussion, so sign me up for Arozarena in this one.