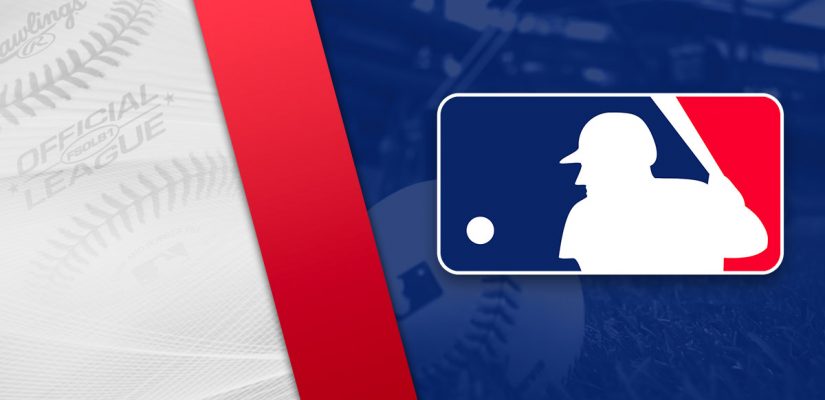 Wednesday brings another jam-packed MLB schedule with games scattered throughout the day. This evening, the San Diego Padres and Chicago Cubs will play the third game of their midweek four-game set at Wrigley Field.
Last night's game turned into quite the shootout. After falling into an early 4-0 hole, the Padres rallied in the middle innings with four runs in the sixth inning and six more in the seventh. San Diego eventually cruised to a 12-5 victory.
After winning the first two, the Pads will look to secure the series win on Wednesday night. Left-hander Ryan Weathers will take the mound at the major-league level for the first time this season for San Diego. The Cubs will counter with rookie right-hander Caleb Kilian, who will make just his second-ever MLB appearance.
Despite losing the first two games of the series, oddsmakers like the Cubs in Wednesday's clash. Bovada has Chicago listed as a sizable -135 moneyline favorite at home, while San Diego checks in at +115. The game also features a hefty over/under of 11.5 runs, whcih is the second-highest total of the day.
San Diego Padres
The Padres were dealt a major blow before the season when star shortstop Fernando Tatis Jr. went down with a broken wrist. The perennial MVP contender was expected to miss at least the first half of the season, but he reportedly suffered a setback earlier this week.
New scans revealed that Tatis' injury hasn't healed quite as well as doctors hoped it would. The team was optimistic that Tatis would be able to begin rehab activities soon, but the timeline for his return has now been pushed back even further.
However, the Padres haven't skipped a beat without him so far. Armed with a new veteran skipper, Bob Melvin, and one of the game's deepest starting rotations, the Padres are very much in the thick of things in the NL West. San Diego enters play on Wednesday deadlocked with the mighty LA Dodgers in a first-place tie.
Weathers, who played a bigger role for the Padres a season ago, has spent the entirety of 2022 at Triple-A. The young lefty was a first-round pick in the 2018 draft, but he hasn't quite figured things out at the top level. Through 12 games in the minors this season, Weathers is 3-4 with a bloated 7.29 ERA.
Weathers pitched in 30 games for the Padres last season, including 18 starts. His strikeout rate of just 18 percent was well below average, and he's been even worse in that regard so far this season at Triple-A El Paso (14.3 percent). He also posted a 5.32 ERA in 2021 for San Diego.
The Cubs don't have the most prolific offense in the league, but they do boast a surprising amount of right-handed power. Chicago's projected lineup for this one owns a collective wOBA of .314 with a decent .186 isolated slugging percentage against left-handed pitching this season. Willson Contreras (.522 wOBA, .540 ISO) has been one of the game's most lethal bats against southpaws this term.
Chicago Cubs
Things will probably continue to get worse for the rebuilding Cubs, who sold off most of their veteran pieces ahead of last summer's trade deadline. Contreras, who homered twice in Tuesday's defeat, is one of the few remaining holdovers from Chicago's memorable 2016 World Series title team.
The Cubs are currently fourth in the NL Central at 23-38, and they come into this game riding an eight-game losing streak.
Kilian, a 25-year-old righty, is the Cubs' top-ranked pitching prospect, and their fifth-best prospect overall, per MLB.com. Kilian was originally the Giants' eighth-round pick out of Texas Tech in the same '18 draft class that produced Ryan Weathers. Kilian was the big get for the Cubs in last year's midseason trade that sent former NL MVP Kris Bryant to San Francisco.
Kilian is coming off of a very impressive 2021 campaign in which he led all of Minor League Baseball in strikeout-to-walk ratio (8.6). Most prognosticators believe Kilian won't eventually develop into an annual Cy Young contender, but he could establish himself as a solid mid-level starter in the majors if things go according to plan.
Kilian made his major-league debut for the Cubs 11 days ago against the Cardinals. He yielded three runs on three hits and posted six strikeouts across five innings of work in an eventual extra-innings loss. His matchup tonight is an exceedingly difficult one, as the Padres' offense has scored at least nine runs three times in the last seven games.
San Diego Padres at Chicago Cubs MLB Game Pick
Based on each pitcher's minor-league numbers, it's easy to see why the Cubs are favored here. Weathers has never really put it all together, while Kilian absolutely dominated the lower levels.
Please Note:
However, weather is the biggest factor in tonight's game. We saw these two teams combine for 17 runs last night in a game that featured warm temperatures and winds blowing out toward the outfield between 10 and 15 miles-per-hour.
Tonight's game will feature similar temperatures, but the winds will be blowing with even more gusto. Forecasts are calling for winds of up around 20 miles-per-hour for this one. Wind always plays a bigger role at Wrigley Field because of the way the ballpark is constructed. With two young and inexperienced pitchers on the mound, this game has serious shootout potential.
The over/under of 11.5 runs is quite high, especially by this season's standards, but there's plenty of reason to believe it isn't high enough. We just saw the Padres plate 12 runs by themselves last night, and I'd expect the Cubs to do more damage of their own tonight against the vulnerable Weathers.
Bet the over on 11.5 runs in Padres/Cubs. The fact that the odds (-120) are juiced to the over makes me feel even more confident in this one.
San Diego Padres at Chicago Cubs Betting Recap
Moneyline: Padres +115, Cubs -135
Runline: Padres +1.5 (-155), Cubs -1.5 (+135)
Over/Under: Over 11.5 runs (-120), Under 11.5 runs (+100)
Pick: Over 11.5 runs (-120)