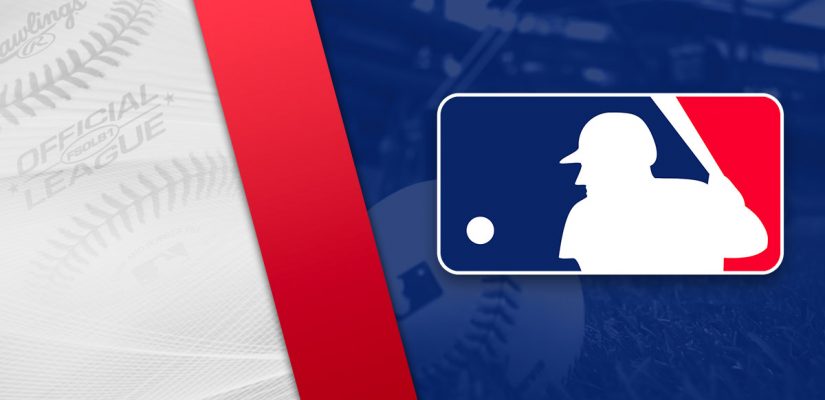 Game 3 of the NLDS is scheduled for Monday night at Dodger Stadium. The San Francisco Giants and LA Dodgers took a split at Oracle Park in the Bay Area through the first two games of the series. Logan Webb came up with a big performance in Game 1, as he put the locks on the Dodgers' bats through 7.2 innings.
Webb allowed 5 hits and no runs to lead the Giants to a 4-0 win. The Giants were rolling before the Dodgers put the kibosh on that in Game 2. The Dodgers pounded the Giants for a 9-2 win at Oracle Park. Momentum for the Giants was squashed quickly. Julio Urias, one of the most underrated arms in baseball this season, quieted the Giants for 2 runs.
MLB POSTSEASON PROP BETTING
Bovada
should be your go-to option for prop betting on the major league postseason. You can find just about any bet you want in the postseason at
Bovada
. If you're outside of the US, then you can head to
Bodog
to get the same bets.
The Dodgers' offense took care of the rest, with 4 hits and 4 earned runs against Kevin Gausman. Gausman was knocked out of the game, and then the Dodgers took aim at Dominic Leone and Zack Littell. Leone allowed 2 earned runs in 0.2 innings, and then Littell struggled with 4 hits and 3 earned runs across 0.2 innings.
The Giants need to at least split at Dodger Stadium to force a fifth game back home at Oracle Park. The divisional rounds are a five-game series, so there isn't much room for error now. Former Dodger, Alex Wood, is expected to get the starting call for the Giants. Veteran and experienced Max Scherzer goes for the Dodgers. Head below for our free Giants vs. Dodgers prop bets on October 11, 2021.
Total Strikeouts – Max Scherzer
I'm putting my faith back in Max Scherzer to come up big at Dodger Stadium after he struggled to quickly get through the Cardinals in the Wild Card.
Scherzer allowed only 1 earned run, but he was only on the mound for 4.1 innings. He concluded the contest with 3 hits and 4 strikeouts. Despite the performance, Scherzer is capable of a lot more than we saw in that one.
He was tied up in his final two games of the regular season, but let's keep in mind that Scherzer didn't give up a run in five games before allowing 5 earned runs at Coors Field on September 23.
Scherzer has an ERA of 2.46 and a 0.86 WHIP with 236 strikeouts. He was fourth in the major leagues with 11.8 strikeouts per 9 innings. Scherzer has struckout the Giants at an impressive clip.
They've whiffed versus Schezer in 45 out of 104 at-bats. That's good for an efficient strikeout percentage of 43%. He hasn't allowed the Giants to get comfortable in his career. After an iffy Wild Card, I'm going back to the well with Scherzer at even money in Game 3 of the NLDS.
Max Scherzer Strikeouts Prop
Total Hits, Runs, RBIs – A.J. Pollock
The Dodgers are familiar with Alex Wood from his time in Los Angeles. Wood spent 2016 to 2018 with the Dodgers, and then another brief stint last year with the team.
He was primarily used as a member of the bullpen after struggling. Wood posted an ERA of 6.39 in the regular season, but was solid in the postseason with a 1.35 WHIP to contribute some work for his World Series ring.
On the other side with a rival, Wood has been in good form with an ERA of 3.83 and a 1.18 WHIP. However, the Dodgers are hitting .276 with 10 home runs and 16 RBIs against Wood. There are a few hitters that have done a lot of damage against him.
A.J. Pollock has the most experience with 25 at-bats, and he's made the most out of plenty of his attempts. Pollock is hitting .400 with 2 home runs and 3 RBIs in those 25 at-bats.
The former Diamondback is coming off a big performance with 2 hits and 2 RBIs on 2-for-3 hitting on October 9. He's feeling good and has a favorable matchup against Wood tonight.
A.J. Pollock Hits, Runs, RBIs Prop
Total Hits, Runs, RBIs – Chris Taylor
It was Chris Taylor's clutch bat that sent the Dodgers to the NLDS against the St. Louis Cardinals. Taylor sent a 2-run long ball over the wall to defeat the Cards by a score of 3-1. He stayed hot against the Giants with 3 runs, 2 hits, and a walk in 4 at-bats on October 9.
It has to be difficult to keep Taylor out of the lineup against Wood. This is another Dodger that has been successful against Wood in their career. He is hitting .333 in 12 at-bats with 2 home runs and 3 RBIs.
Wood hasn't been at his best on the road, with an ERA of 4.20 and a 1.38 WHIP in 57.1 innings this season. I have confidence in the Dodgers' offense having a good night at the plate at Dodger Stadium, hence equity behind Pollock and Taylor to have a decent night. Both are catching bettable prices in Game 3.
Chris Taylor Hits, Runs, RBIs Prop