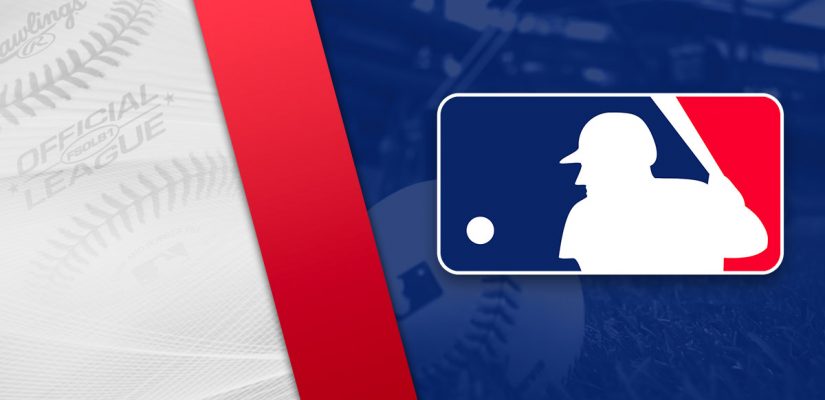 It's always bittersweet when the Major League Baseball postseason arrives. Regular season cards are better for wagering in the sense that there's so much available on the board. You are going to have a much bigger sample size of baseball during the regular season.
Welcome to the next level. #MakeItMajor #Postseason pic.twitter.com/56MravQbb5

— MLB (@MLB) October 4, 2021
If you want to bet on postseason baseball, there aren't really many options. That said, people like betting on meaningful games, and it doesn't get any better than the postseason in the major leagues.
You don't have to stick to the typical wagers to find winning selections in the postseason. We might only have two Wild Card games, but there's plenty of bets on the board at online sportsbooks.
MLB POSTSEASON PROP BETTING
Bovada
should be your go-to option for prop betting on the major league postseason. You can find just about any bet you want in the postseason at
Bovada
. If you're outside of the US, then you can head to
Bodog
to get the same bets.
If you're looking for my game pick for the Cardinals and Dodgers, then check out this link for my selection on the total. You can also get a game pick for the Yankees and Red Sox, along with props for that matchup at the blog. Head below for our free Cardinals vs. Dodgers props for the Wild Card on October 6, 2021.
Max Scherzer Total Strikeouts
The Dodgers acquired Max Scherzer after he wanted out of Washington, and Trevor Bauer has been under investigation for sexual assault. It was the perfect time for the Dodgers to make a deal for Scherzer with Bauer out.
Along with Bauer, the Dodgers were dealt an early blow this season with the Dustin May injury. It's all worked out well for the Dodgers, as they've gone 40-13 since Scherzer made the transition from Washington to Dodger Stadium.
Scherzer posted an ERA of 1.98 and a 0.82 WHIP with the Dodgers in the regular season. Overall, he has a 2.46 and a 0.86 WHIP with 236 strikeouts. Scherzer notched 147 strikeouts in 19 games with the Nats, and then 89 in 11 with the Dodgers.
He had an average of 8 strikeouts per game in his 11 outings. Before getting tied up in his last two starts, Scherzer had at least 8 punch outs in five of his previous six attempts. The Cardinals have K'd 56 times versus Scherzer in 145 at-bats for 38.6%. In his last two games, Scherzer went wild for 22 strikeouts against the Cards.
I'm bullish on Scherzer picking himself up after a couple of tough spots to end the regular season. Before giving up 5 earned runs to the Rockies, he went five straight games without allowing a run. Expect Scherzer to get back to form, which likely includes more than 7 strikeouts.
Max Scherzer Strikeout Prop
Total Hits, Runs, and RBI's – Dylan Carlson
Outfielder Dylan Carlson showed great improvement in his first full season in the major leagues. He had a .200 batting average and 3 home runs in 35 games in his first season in 2020.
Just getting warmed up, Carlson had a .266 average and 18 home runs in 149 games this year. He's been fine down the stretch for the Cardinals, but has put up more than 1 hit in just one of his last nine games.
If Carlson struggles to get on base, then he's not going to be able to get enough on this for the OVER to get there. He hasn't gotten on base against Schezer in 7 at-bats in his career.
He's gone up seven times and sat down seven times versus Scherzer. Failing to record a hit or a walk, Carlson has gone 0-for-7 with 4 strikeouts against him. I'm high on the Dodgers' pitching staff in this one, so I can see Carlson going UNDER.
Dylan Carlson Hits, Runs, and RBI's
Total Hits – Cardinals and Dodgers
This is a prop bet that factors in the performance of both clubs. It's pretty simple and ties into my play on the UNDER. Max Scherzer is coming off a couple of rough starts, but I'm confident in coming back in a big way in the Wild Card.
Through 30 games this season between the Nationals and Dodgers, opponents hit just .185 against Scherzer. Before his rough spot against the Rockies at Coors Field in a tough environment to pitch, Scherzer allowed fewer than 6 hits in 24 of 25 starts.
The Cards haven't had the most success against him with a team batting average of .130 and .145 OBP in 145 at-bats. On top of Scherzer, the Dodgers are going to throw one of the best bullpens in the majors at the Cardinals. The Dodgers finished second in the majors with an ERA of 3.16 and a 1.19 WHIP.
Adam Wainwright has been in good form with a 3.05 and a 1.06 WHIP across 32 games this season. The ageless 40-year-old earned himself a new contract for next year with the Cardinals. Now they want him to re-pay them with a big performance in the postseason.
He's conceded 4 or fewer runs in five of his last eight attempts. Wainwright hasn't allowed more than 7 hits in nine games since August 17. The St. Louis' bullpen has been above average with an ERA of 3.97 and a 1.31 WHIP. I'm leaning towards this being a battle of the pitching staffs, so the UNDER is probably good here, too.
Team With The Highest-Scoring Inning
While I'm looking at a pitcher's game at Dodger Stadium, somebody is going to have to score runs.
Scherzer has been so dominant against the Cardinals, especially in his recent outings against them that I have to lean towards him out dueling Wainwright.
As I've noted above, Scherzer has shuttered this Cardinals team for a .145 batting average and only 1 home run in 145 at-bats. He's had 22 strikeouts in his last two starts alone against St. Louis.
The Dodgers are hitting .280 with 7 RBIs against Wainwright in 81 at-bats. Nothing wrong with Wainwright, but he is likely going to run into one down inning.
The Dodgers are much too expensive to bet on the moneyline for me. However, you can get away with making a Dodgers bet on them to have the highest-scoring inning in the game at a bettable price.
Total Hits, Runs, and RBI's – Trea Turner
The Dodgers didn't just grab Max Scherzer from the Nationals, but they also acquired Infielder Trea Turner. Turner has proven to be a great move for the Dodgers. He's hitting .338 with a .385 OBP in 52 games with the Dodgers.
Turner has recorded 10 home runs and 28 RBI's in his time with the Dodgers. Combined with the Nationals, he's hitting .328 with 28 home runs and 77 RBI's. To make matters even better for the Dodgers is that Turner has success against Wainwright.
He's one of the best bats on the roster against Wainwright, as he's hitting .357 in 14 at-bats. Expect Turner to be involved in producing offense for the Dodgers on Wednesday night. This is a pretty good price for him to go OVER.
Trea Turner Hits, Runs, and RBI's