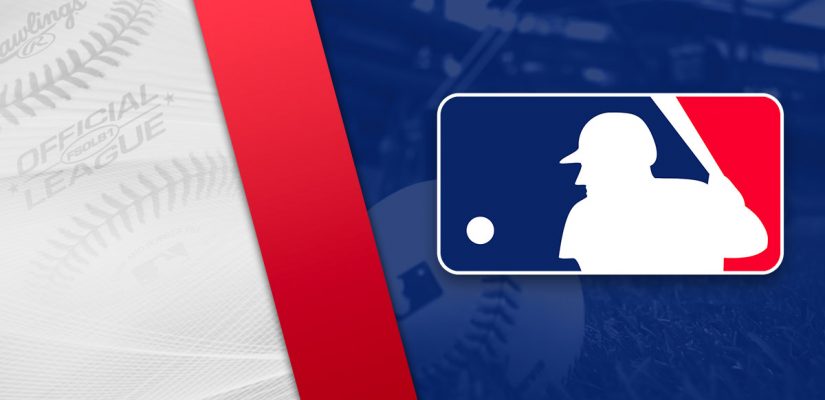 Friday's Major League Baseball slate will actually mark the first time all year that all 30 teams will be in action in games starting at 7:05 ET or later. It's hard to believe, but it's true.
One game will pit a pair of American League postseason hopefuls against one another. The Texas Rangers, who have been playing their best baseball of the season lately, will head to the Windy City to begin a three-game weekend set with the struggling Chicago White Sox.
The White Sox came into the season listed among the World Series favorites out of the American League, but they enter Friday's action in just third place in the AL Central behind Minnesota and Cleveland.
In spite of their recent troubles, Bovada oddsmakers like Tony La Russa's squad to get back into the win column tonight. MLB betting sites have the White Sox as -135 favorites to win Friday's series opener.
Texas Rangers
The Angels started the season as the biggest threat to the Astros' reign atop the AL West, but that may not be the case anymore. Los Angeles just snapped a 14-game losing streak with a win on Thursday, and they'll have to get things back together if they want to seriously challenge Houston in the division.
As of now, the Rangers are almost as close to the Astros in the standings than the Angels are. Texas enters Friday's action 9.5 games out of first place with a record of 26-30 on the season. That may not sound overly impressive, but Texas hasn't posted a winning season since winning 95 games back in 2016.
Right-hander Glenn Otto was originally slated to take the ball for Texas on Friday, but he was placed on the Covid-IL in the afternoon. Ditto for star catcher Mitch Garver, who is in the midst of a breakout season after struggling last year in Minnesota.
Chris Woodward will likely opt for a bullpen game as a result, with Tyson Miller looking like the most likely starting pitcher. The right-hander pitched in a couple of games for the Cubs back in 2020, but he has spent the entirety of this season with the Rangers' Triple-A affiliate. He was added to the roster once Otto was placed on the IL, so read the tea leaves there.
Fortunately for Woodward, he should have a well-rested bullpen after the team's off day on Thursday. On the season, Miller is 2-3 across 12 games so far this season with Triple-A Round Rock.
The Rangers' collective bullpen ERA of 3.35 ranks eighth-best among all relief units in the majors, which is a marked improvement over their collective performance a season ago. The bullpen has been a real strength, which was certainly not something many saw coming for this team this year.
Chicago White Sox
As mentioned, the White Sox are still looking to find their footing. Chicago comes into Friday's game at a disappointing 26-29 on the year after Thursday's 11-9 home loss to the Dodgers. This Chicago team breezed its way to an AL Central title a season ago, but they'll have to actually fight for it this time around.
The Sox have some pitching concerns of their own in this one. La Russa said on Friday afternoon that right-hander Reynaldo Lopez will open this game before giving way to Davis Martin to pitch the bulk of the innings.
Martin has lost both of his outings so far this season at the MLB level. He actually fared decently in his first outing against the Royals, but his last start against the Rays didn't go nearly as smoothly. Tampa Bay slapped him around for four runs on five hits, including a homer, in 5.1 innings of work.
The bullpen was one of the White Sox' biggest strengths last season, and they seemed to get better in that regard over the winter after adding Kendall Graveman and Joe Kelly via free agency. However, Chicago's bullpen ERA of 4.24 on the year is good for just 22nd in the majors.
Lopez has never quite lived up to expectations since arriving as a big-name prospect several years ago in a trade with the Nationals. The right-hander owns a career 4.62 ERA, including a 4.30 mark so far in 2022.
Texas Rangers vs. Chicago White Sox MLB Game Pick
This White Sox team should be significantly better than it is, but they've failed to live up to expectations across the board.
Please Note:
Two of La Russa's most reliable switch-hitters, Yasmani Grandal and Yoan Moncada, haven't shown up at all this season. Grandal is hitting just .167 with two home runs on the year, while Moncada (.136, 2 HR) has been even less productive at the plate.
Trusting a team resorting to a bullpen game is certainly risky, but I don't see a huge gap in quality between these teams tonight. As a result, the Rangers look a little undervalued at favorable +115 moneyline odds. Take Texas to win this one, as they should be able to do some damage offensively against some of the weaker arms on the White Sox' staff.
Texas Rangers vs. Chicago White Sox Betting Recap
Moneyline: Rangers +115, White Sox -135
Runline: Rangers +1.5 (-180), White Sox -1.5 (+140)
Over/Under: Over 8.5 runs (-110), Under 8.5 runs (-110)
Pick: Rangers (+115)