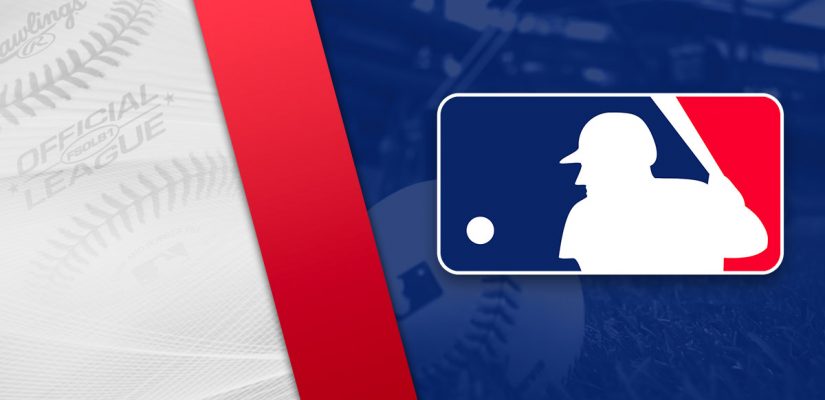 The Texas Rangers responded to a 5-1 loss in the series opener with an impressive 3-0 effort last night. Martin Perez was in prime form, as he went 9 innings with no runs allowed. The 'Stros threatened with 8 hits, but couldn't finish innings.
Marvelous Martín. pic.twitter.com/sUZfsDNmim

— Texas Rangers (@Rangers) May 21, 2022
Christian Javier did what he could to keep the Astros within striking distance. He had a stellar start, with 3 hits and 1 earned run allowed through 6 frames. However, that wasn't enough with a Houston offense that couldn't score with RISP.
The Rangers are a much better put together team this season than they've been in recent memory. They opened the wallet to sign Corey Seager and Marcus Semien.
Semien in particular was a prized free agent. He ultimately signed with the Rangers for seven years and $175 million. It's looking like one of the worst deals early on in his contract.
Semien is hitting .178 with 9 RBIs and no home runs. He hit 45 home runs with the Jays a season ago.

Is Semien the next Chris Davis? It's much too early to go that far, but Rangers fans want to see something out of Semien. His bat has betrayed him in Arlington so far.
Former Colorado Rockie, Jon Gray, is set to receive the starting nod for the Rangers on the bump tonight. He could never find the best consistency with the Rockies and is off to a spotty start in Arlington.
Ace Justin Verlander, who continues to tick on at 39 years old, is getting the start at Minute Maid Park tonight. Head below for our free Rangers vs. Astros pick on May 21, 2022.
Texas Rangers vs. Houston Astros Live Betting Odds:
The following odds are courtesy of Bovada:
| Teams | Spread | Moneyline | Total |
| --- | --- | --- | --- |
| Texas Rangers | -1.5 (-110) | +180 | Over 7.5 (-115) |
| Houston Astros | +1.5 (-110) | -220 | Under 7.5 (-105) |
| Team Data | Texas Rangers | Houston Astros |
| --- | --- | --- |
| Overall Record | 18-20 | 25-15 |
| Away/Home Record | 8-8 | 10-5 |
| Batting Average | .218 | .230 |
| Batting Average Away/Home | .207 | .226 |
| Runs Per 9 | 4.24 | 4.42 |
| Team ERA | 4.03 | 2.91 |
| Team ERA Away/Home | 3.48 | 2.32 |
Rangers vs. Astros Prediction:
Jon Gray was in Denver for the first seven years of his career with the Rockies. That's not a place where any pitcher wants to spend their career in the thin air. However, Gray hasn't looked any better than he did with the Rockies.
Gray had an ERA of 6.69 and a 4.59 in his last two years with the Rockies. He's slow out of the gates with the Rangers and looks the same.
Gray is going into Minute Maid Park with an ERA of 5.73 and a 1.32 WHIP across 22 innings. Gray had a shaky outing in his latest performance with 8 hits and 4 earned runs allowed through 5.2 innings against the Angels.
The offense helped Gray with solid run support, though, as the Rangers beat the Angels in a 7-4 final.
Gray can't depend on big run support in this one. Justin Verlander is expected to get the start for the 'Stros. That's going to put pressure on Gray to be much better tonight.
Verlander is pitching like prime JV this season. There was some concern with him coming back from an injury at his age, but it looks like he has many more years in his arm.
Texas Rangers vs. Houston Astros Betting Trends:
Rangers
Record (Last 10): 6-4
5-1 overall in their previous six games
4-1 overall in their previous five games versus the AL West
23-57 overall in their previous 80 games on the road
1-11 overall in their previous 12 games at Houston
1-4 overall in their previous five games versus the Astros
Astros
Record (Last 10): 6-4
7-1 overall in their previous eight games versus the AL West
4-0 overall in their previous four games after a loss
10-3 overall in their previous 13 games versus a right-handed starter
11-4 overall in their previous 15 games versus a team with a losing record
11-1 overall in their previous 12 games versus the Rangers at home

---

The Rangers won for the first time in 12 attempts at Minute Maid Park last night. They were on an 11-game losing streak and finally broke out of the slump last night.

Texas faces a tall order with JV on the mound on Saturday night.


Verlander is red-hot with an ERA of 1.38 and a 0.68 WHIP going into this matchup. In his last three starts, the future Hall of Famer has notched a 0.92 ERA and 0.66 WHIP.

Note that Verlander hasn't allowed a run in his last two starts across 13 innings of work. He conceded just 3 hits during that stretch.

The Rangers are hitting .218 with 2 home runs against Verlander in his career. They've notched a lousy OBP of .220 against the righty in 117 at-bats.

Coming off their first loss to the Rangers in 12 games at home, expect the Astros to respond with a much better effort. The offense couldn't close the deal with runners on base, but they should have some clutch hits against Gray.

I'm backing the Astros on the runline to beat the Rangers by at least 2 runs at Minute Maid Park.

MORE FREE SPORTS BETTING PICKS!