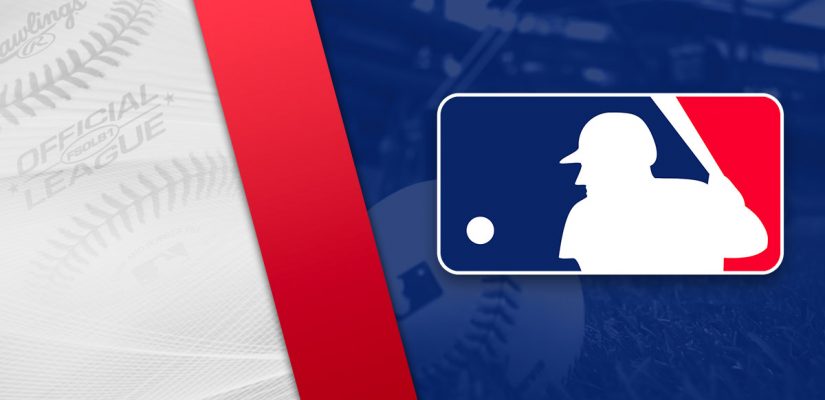 The MLB playoffs are here, and with a pair of winner take all, do-or-die Wild Card games taking place over the next couple of nights, the drama does not wait.
While I've already dialed up a game prediction for the AL Wild Card side of things, we're not done with this Yankees vs. Red Sox matchup quite yet.
Courtesy of Bovada, we have a lengthy list of prop bets available to use. What I'll do here is put my best foot forward and pick the props that stand out the most to me here from a value and research perspective all in one.
Let's make some more money on this AL Wild Card tilt!
Yankees to Score 1st Inning (+200)
While Red Sox start Nathan Eovaldi posted a 2.03 ERA across his first five starts against the Yankees this season, boy did they rough him up lately. In his second-to-last start, Eovaldi lasted just 2.2 innings while allowing seven earned runs on seven hits — including a homer — along with two walks while failing to strike out a batter before being chased.
That being said, Eovaldi posted a quality 3.47 ERA at home where he allowed just 0.47 HR/9 on the season at Fenway Park. While that is all well and good, and we don't know the Yankees' confirmed batting order tonight, here's the recent work of the names likeliest to hit in the top of the first inning tonight. Keep in mind typical leadoff man DJ Lemahieu is out after being placed on the 10-day IL with a sports hernia.
*Stats are for the last 14 days
| Player | BA | OPS | ISO | wRC+ |
| --- | --- | --- | --- | --- |
| Anthony Rizzo | .244 | .779 | .195 | 118 |
| Aaron Judge | .325 | 1.120 | .375 | 192 |
| Giancarlo Stanton | .295 | 1.052 | .409 | 175 |
| Gleyber Torres | .318 | .911 | .205 | 150 |
These will probably be the first four hitters of the game for the visitors, and it's worth noting they've combined for 13 home runs over their last 12 games.
Now, how about their work off of Eovaldi?
Rizzo: 5 for (.556), 3 2B, 1.444 OPS, .617 wOBA, .333 ISO
Judge: 9 for 23 (.391), HR, 2 2B, BB, 1.025 OPS, .442 wOBA, .217 ISO
Stanton: 9 for 30 (.300), 2 HR, 2 2B, BB, .879 OPS, .366 wOBA, .267 ISO
Torres: 8 for 32 (.250), 2B, BB, .554 OPS, .250 wOBA, .031 ISO
Outside of Torres, this group hits Eovaldi extremely well. Furthermore, Torres is hotter right now than he's been for pretty much the whole season.
To me, there's enough evidence here to support a first-inning Yankees run with the way these guys are swinging the bat right now.
Over 3 Total Hits, Runs & Errors – 1st inning (+125)
No need to repeat myself as I clearly expect the Yankees to score a first-inning run here, and might take a couple knocks for them to do it.
Of course, we also get the benefit of a Red Sox crack at Cole. While I'm less optimistic for a first-inning Red Sox run, here's how the first two projected Red Sox hitters have fared lifetime off Cole:
Enrique Hernandez: 5 for 11 (.455), HR, 2 2B, 3 BB, 1.481 OPS, .600 wOBA, .455 ISO
Rafael Devers: 5 for 21 (.238), 3 HR, 2 BB, .971 OPS, .400 wOBA, .429 ISO
That bodes fairly well for at least a hit, and that might be all we need to hit the Over here at nice value.
First Home Run of Game – Gleyber Torres (+1700)
Of course, the likes of Stanton (+600) and Judge (+650) are favored here due to a combination of their ability, recent work and the mere fact they will (Judge) and could (Stanton) get first crack at it in the top of the first inning.
That said, let's grab some additional value here with Torres, who, as noted, is swinging it better right now than he has for pretty much the entire season.
In short, his power has cratered of late. After bursting onto the scene with 24 homers as a 21-year-old rookie in 2018 and following that up with a 38-homer sophomore season. Torres has hit all of 12 home runs over the last two seasons spanning 169 games. From 2018-2019, he averaged a homer every 4.3 games. From 2020-2021, that average widens to one every 13.9 games. That's quite the difference.
That said, after hitting seven homers through the first 118 games of the season (one every 16.9 games), Torres has played long ball twice over his last nine (one per 4.5 games). It's a small sample, but his most recent home-run pace is nearly identical to his rookie and sophomore seasons. Even his home runs this season have come in bunches as he hit three in a four-game span in mid-to-late July before not homering at all in August.
GLEYBER TORRES HOME RUN AND THE YANKEES HAVE THREE THIS INNING OFF OF ROBBIE RAY pic.twitter.com/AQdWqsDnwT

— Talkin' Yanks ? (@TalkinYanks) October 1, 2021
He's homerless off of Eovaldi in 33 trips to the plate, and he's launched just three career homers in 27 games and 112 plate appearances at Fenway Park in his career. That said, Eovaldi has allowed 1.00 HR/9 to right-handed hitters this season compared to just 0.43 per nine to lefties.
The big boys are the best bet, but if you want to catch some lightning in a bottle Torres boasts significant value at these odds.
Gerrit Cole Over 7 Strikeouts (-115)
For the season, Cole racked up a whopping 12.06 K/9, a figure that ranked third in all of baseball behind only Corbin Burnes (12.61) and Dylan Cease (12.28). In four starts and 22 innings against the Red Sox this season, Cole struck out 31 hitters, good for a cool 12.68 K/9. The number drops when we take his three starts at Fenway Park into account as he struck out 20 across 16 innings in that time, good for a very impressive 11.25 K/9.
Against right-handed pitching this season, the Red Sox ranked 17th with a 23.7% K-rate, but that number drops to 21% at home off righties, good for the sixth-best number in the league. Clearly, Cole simply brings plenty of strikeout upside to the matchup himself.
Cole's pitching on six days rest in this one, and he's struck out 12.23 batters per nine innings on six-plus days of rest this season across six starts and 33.1 innings pitched. The additional rest should also give Cole an increased shot of getting deep into this game tonight, and I feel a seven-inning outing for the Yankees ace this evening.
If that's the case, the numbers speak for themselves and it would be a fairly easy Over.
Gleyber Torres Hits, Runs & RBI Over 1.5 (-120)
I'm not going into great detail here as I've covered Torres at length above, but one additional note is the fact he could get into that leadoff spot this evening with LeMahieu sidelined.
It would appear to be a fine choice as Torres is getting on base at that .388 clip over the last two weeks and he also leads the club with 14 steals. For what it's worth, I don't mind Torres' steal prop at +400, but for this debate he could end up hitting in front of the Rizzo/Judge/Stanton/Gallo group, giving him plenty of run-scoring upside in the process.
While I could see Rizzo getting the leadoff nod, I don't see Torres falling below the cleanup spot in this lineup. If he hits cleanup, the run-scoring upside is exchanged for RBI upside, and if he homers as per the prop above, we're good to go here with one swing of the bat.
Rafael Devers Hits, Runs & RBI Over 2 (-110)
The one bat I like most in this Red Sox lineup is predictably Devers who has had a field day this season off right-handed pitching.
The lefty-swinging All-Star has tortured righties to the tune of a monster .341 ISO, .978 OPS, .401 wOBA and 152 wRC+. The numbers are also nearly identical at home despite Fenway tailoring towards right-handed hitters that can get the ball up onto the Green Monster in left field. A cheap home run can also be had down around Pesky's Pole in right, however.
Devers launched 38 homers on the season, the biggest of which came Sunday as his two-run, ninth-inning homer punched Boston's ticket into this Wild Card matchup, and it came off a right-handed Nationals reliever.
Game 162. Ninth inning.

This @RedSox home run by Devers is what October is all about. (Via Boston Red Sox) pic.twitter.com/pzRvXRizo3

— NBC Sports (@NBCSports) October 3, 2021
Add in the fact he's homered three times in 21 career at-bats off Cole and one swing of the bat could do it here as well. For what it's worth a Devers first homer of the game prop is at +850 and a Devers anytime home run is +200, but for me it's his all-round bat that I like most here to get him over this total.
Giancarlo Stanton Hits, Runs & RBI Over 2.5 (+130)
It's the riskiest of the three, but with those +130 odds I like Stanton's chances of getting over this total, the biggest reason being that power.
Stanton clubbed 35 home runs this season, but the interesting part lies in his splits. Usually a lefty killer, Stanton's power splits leaned right this season, if only slightly as he posted a .249 ISO off righties compared to a .229 mark off lefties. That said, he also posted a .269 ISO on the road off righties compared to a .228 mark at home against righties.
And then there's his work of late. Sure, Stanton didn't homer in the final five regular season games, but homered in four straight, five of seven, seven of 11 and nine of 16 prior to his five-game homerless "slump". As part of that four-game homer streak, he homered in all three of the Yankees' three-game set in Boston from Sept. 24-26, knocking in 10 runs in those three games before tacking on another homer with three RBI in Toronto during the fourth game of that tear.
The guy owns a massive 1.140 OPS with six homers, seven doubles and a triple with a .389 batting average to boot across 24 career games at Fenway Park. Add in his nine hits including two homers with three runs scored and seven RBI in 30 career at-bats off Eovaldi and we could be in business here at excellent value.
Random Correct Score Prediction – Yankees 7-0 (+9000)
You know, just so we can make some bank on a simple throw of a dart.
Winner/Total Prediction – Yankees & Under 8.5 (+230)
As per my game pick in this one, I like the Yankees on the moneyline (-125). That said, I also expect a strong performance from Cole and a Yankees bullpen that is downright filthy and among the very best in the game. For a full game breakdown, check out my pick (link at the beginning at this article).
With how good this Yankees staff has been but also Eovaldi having a fine year himself, we can reasonable expect a relatively low-scoring affair in addition to a Yankees win.