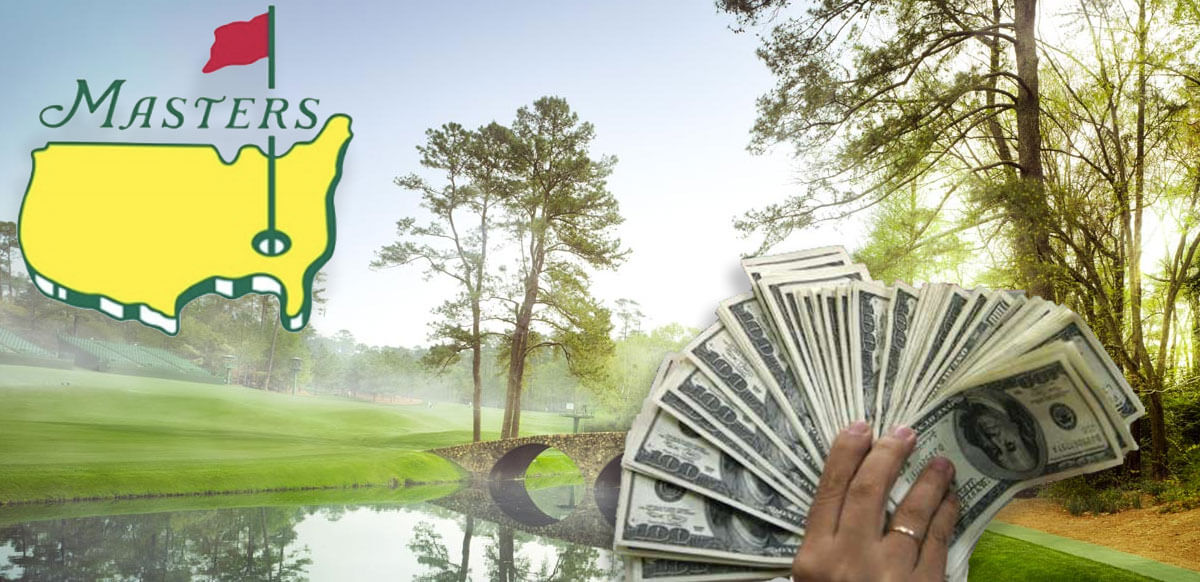 A three-second video clip of Tiger Woods hitting a golf ball hit the internet and disrupted the golf betting world.
The Las Vegas Super Book received a $1,046 bet on Woods to win the 2022 Masters at +10000 odds.
Woods' 2022 Masters odds immediately shortened to +3500 to +4000, depending on which sportsbook you use.
It took just one swing in a three-second video with over 7 million views to put Tiger Woods back in the betting business.
That video led to the first-ever bet on Woods since he suffered a serious car accident nine months ago. The wager, taken at the Las Vegas Super Book, was a $1,046 bet on Woods to win the 2022 Masters at +10000 odds. If Woods defies the odds, returns to competitive golf, and wins a sixth Green Jacket next year, that bet would be worth $104,600.
TIGER IS BACK?! ?️‍♂️

One @SuperBookNV bettor placed a $1,046 wager on Tiger Woods to win the 2022 Masters at 100/1 odds. They could win $104,600 ? pic.twitter.com/PEWl3axlsR

— SuperBook Sports (@SuperBookSports) November 24, 2021
Following the bet, the top golf sportsbooks were quick to update their 2022 Masters Futures odds boards and put Woods at shorter odds.
Tiger at +3500 to win 2022 Masters
Who's your early pick to win the 2022 Masters? ?

Here are the full betting odds for the top players in the field: https://t.co/Ee1UWLuatg pic.twitter.com/FV2HYYazti

— Golf Digest (@GolfDigest) November 24, 2021
Across the top golf betting sites, it is current world no. 1 Jon Rahm who is the odds on favorite to win the 2022 Masters. Rahm is priced at the +900 to +1000 range, depending on which sportsbook you prefer. Rahm is followed by world no. 3 Dustin Johnson, Jordan Spieth, Justin Thomas, Bryson DeChambeau, and Rory McIlroy. Those names are no surprise.
Looking down the list, however, the golfer with the 15th shortest odds to win the 2022 Masters is Tiger Woods at +3500 or +4000, depending on which sportsbook you're looking at. That is a big surprise, considering Woods isn't even saying he is coming back to play competitively again. But that one golf swing in that three-second clip has given bettors hope that one of the greatest golfers to ever do it will return to the sport that has missed him terribly.
At Augusta, Woods is an immediate threat. His five total wins are second-most ever, and only one short of Jack Nicklaus' record of six. Wood won in 2019 or 14 years after his 4th victory in 2005 in what many consider the greatest comeback story in sports history. Of course, since it was a comeback, sportsbooks lost big time, including a $1.2M payout to James Aducci of Wisconsin who placed an $85K bet on Woods to win at 14-1 odds. The odds are longer this year but if Woods can play again, there's no reason he can't win again, even at the highest level.
Making Progress
Making progress pic.twitter.com/sVQkxEHJmq

— Tiger Woods (@TigerWoods) November 21, 2021
It was just 300 days ago when Woods suffered serious leg injuries in a single-vehicle roll-over accident. The 15-time major golf championships winner was on his way to a Golf Digest shoot when the Genesis GV80 SUV he was driving at high speed veered off the road, hit a curb, a tree, before landing to its side in a brush. Woods was conscious when he was rescued but he suffered two leg fractures including a compound one and has his knee shattered. At first, it was believed that the injuries were career-ending. But Tiger Woods is just a different animal.
Nine months later, Woods is hitting the golf ball again. There is no guarantee that he will tee up at a golf tournament again, much more a major tournament, but the mere sight of Tiger swinging the golf club as if nothing happened was significant enough to disrupt the golf world, the betting aspect of it included. And why not, especially in the Masters which he has won more times than the 14 players with shorter odds than him combined.