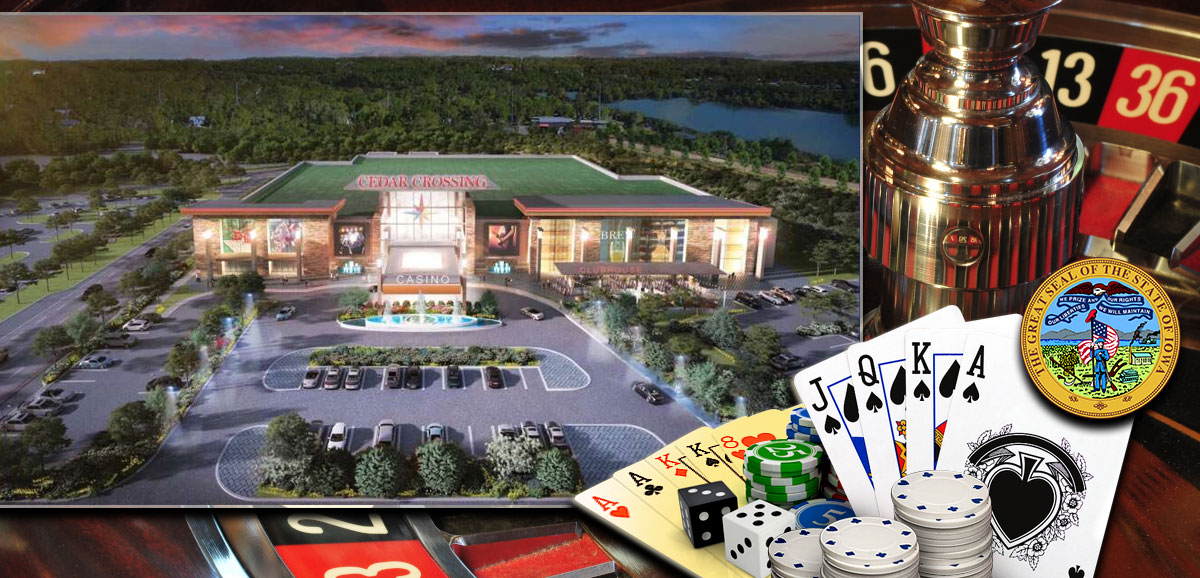 Backers of the Cedar Rapids casino have unveiled a $250 million proposal for a food and entertainment facility at the former Cooper's Mill site.
The group behind the project then plans to apply for a gaming license once the two-year casino license moratorium recently approved by the legislature ends.
The bill that will prohibit the establishment of new casinos in Iowa is currently on the desk of Governor Kim Reynolds for signature.
Casino backers in Cedar Rapids unveiled a $250 million revitalized casino proposal on the south side of the Cedar River.
Undeterred by the action of state lawmakers to block new casino licenses until 2024, the group led by Cedar Rapids Development Group and Peninsula Pacific Entertainment released the plans to build a 160,000 square foot entertainment and cultural arts complex at the site of the demolished Cooper's Mill near downtown Cedar Rapids.
Setting a New Bar for Iowa Casinos
Third time's the charm? Advocates for a casino in Cedar Rapids have released additional details about their plans for $250 million facility they would like to build across from Quaker Oats. The proposal still faces potential hurdles. https://t.co/i3KwzNZWZT

— KCRG-TV9 (@KCRG) May 29, 2022
Plans call for the establishment of a facility with bars, restaurants, and a 'foodentertainment' venue attached to the name of local PGA Tour golfer Zach Johnson. The project will also have a 1,500-seat event center. Gaming interests agree that the complex will set a new bar for Iowa casinos.
The group along with the Linn County Gaming Association, the non-profit organization that will allocate a piece of revenue to local non-profits, will then jointly apply for a gaming license with the Iowa Racing and Gaming Commission after the proposed moratorium on gaming licenses in the state ends in June 2024.
Two Year Moratorium on Issuance of Casino Licenses
Iowa lawmakers have approved a two-year moratorium on new casino licenses. That comes as Cedar Rapids is making its third try for a state license to open a casino, @DMRIanR reports. #ialegis https://t.co/JDtL0McuHi

— Stephen Gruber-Miller (@sgrubermiller) May 24, 2022
Voters in Linn County kept the hopes of building a casino alive when they approved a November 2021 referendum. The vote however did not specifically approve a casino plan. Instead, it allowed the Cedar Rapids Development Group and its would-be partners to put together another plan to be submitted to the Iowa Racing and Gaming Commission sometime in the future. The state commission rejected casino proposals in Linn County in 2014 and 2017.
Earlier this month, the Iowa Senate passed a 2-year moratorium that would not allow the establishment of new casinos in the state until 2024. The bill was then forwarded by the Iowa legislature to the table of Governor Kim Reynolds for signature. As of right now, Gov. Reynolds has not yet signed the bill.