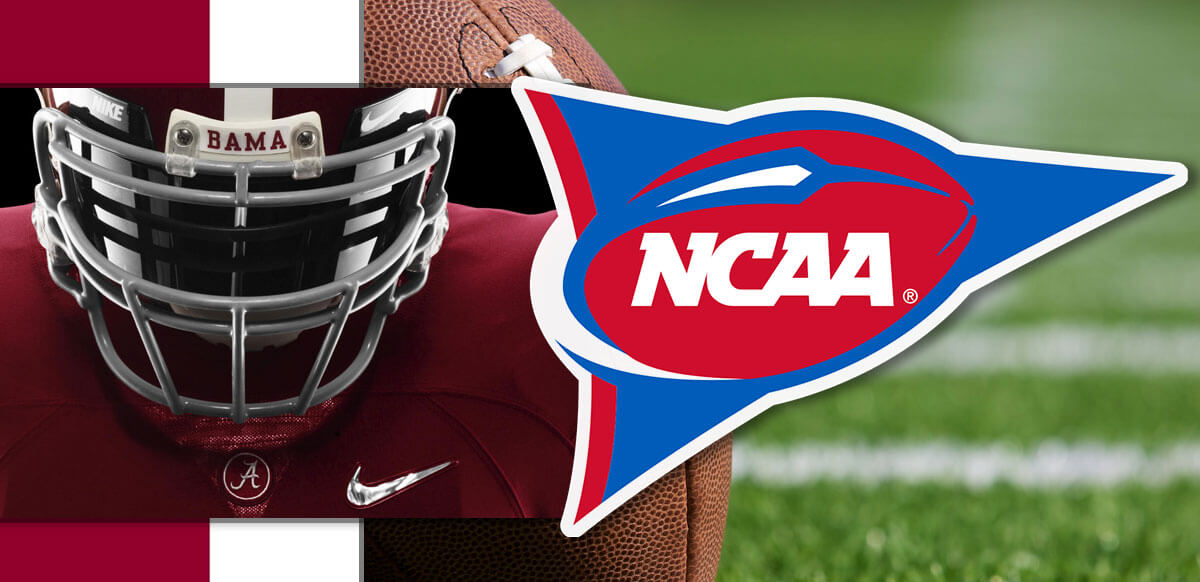 Alabama is the AP Preseason poll no. 1 ranked team and the +240 betting favorites to win the CFP title this coming season.
3rd ranked Clemson has the second shortest title odds at +450.
No.4 Ohio State and no.5 Clemson are tied with the third best odds at +600 apiece.
The Alabama Crimson Tide have opened as the AP preseason no. 1 team and the odds-on-favorite to win the 2022 College Football national title.
Alabama got 47 out of 63 first place votes from the AP panel to get this season's top spot while also earning the nod as the odds on favorite at the best NFL betting sites. PointsBet currently lists the Tide at +250:
Preseason AP Poll (With Title Odds)?

1. Bama (+250)
2. Oklahoma (+700)
3. Clemson (+450)
4. Ohio State (+600)
5. Georgia (+600)
6. Texas A&M (+3300)
7. Iowa State (+3300)
8. Cincinnati (+15000)
9. Notre Dame (+7000)
10. North Carolina (+4500)

— PointsBet Sportsbook (@PointsBetUSA) August 16, 2021
Oklahoma and Clemson each got three first place votes and are ranked 2 and 3, respectively. However, Clemson has the second-shortest odds after 'Bama at +450 while Oklahoma is just fourth at +700 with no. 4 and last year's finalist Ohio State and no. 5 Georgia both currently listed at third with a +600 price.
Fourth Time in Six Years
Alabama is No. 1 in the preseason AP football poll — the 4th time in 6 years for the defending national champs https://t.co/wO23vODKBJ

— Baltimore Sun Sports (@BaltSunSports) August 16, 2021
This marks the fourth time in the last six years where Alabama has been the no. 1 team in the AP preseason rankings. This is also the 13th consecutive season where they have been in the preseason Top 5. During the last decade, the Tide have not ended a season ranked lower than 10th and have six titles and three Top 4 finishes in the last 12 years.
Last season, the Tide opened the AP Poll at no. 2 with 21 first place votes and were given the second shortest preseason odds at +240. The Trevor Lawrence-led Clemson Tigers were the no. 1 team with 38 votes and they opened the preseason as the odds-on-favorite to win the CFP title game at +200 at the best college football betting sites.
But Clemson lost to Ohio State as a -280 betting favorite at the Sugar Bowl and the Crimson Tide defeated Buckeyes in the 2021 CFP title game 52-24 as 7.5 point betting favorites.
Clemson became the 15th AP Preseason no. 1 team in the last 17 years not to win the National title and in the preseason poll's 71 year history, only 11 top ranked preseason teams have gone on to win the CFP title game. However, Alabama was the last to accomplish the feat in 2017 as +240 preseason favorites.
Nick Saban's Greatest Team
Tribute to Nick Saban's greatest NFL draft team https://t.co/7JgcWKZiUZ #rolltide #NFLdraft pic.twitter.com/Jfbf1jUGGs

— JD Crowe (@CroweJam) May 5, 2021
Last year's champion squad staked their claim as Nick Saban's greatest team ever with a perfect 13-0 season where they faces 11 Southeastern Conference teams and squared off against Notre Dame and Ohio State in the playoffs.
But that powerful offensive team lost Heisman winner DeVonta Smith, quarterback Mac Jones, and running back Najee Harris to the first round of the 2021 NFL Draft. However, Saban has a group of blue-chip players who will be stepping into a bigger role this season. These include running back Brian Robinson, wide receiver John Metchie and former five-star recruit Bryce Young from California.
Alabama is one of four schools to win back-to-back NCAA titles, joining Oklahoma (1974-75), Nebraska (1994-95), and USC (2003-04). They are also the only program to win two back-to-back titles, doing so in 1978-79 and 2011-12. However, Saban admits that repeating will be difficult this season.
The Tide's last back-to-back title team had continuity. The 2021 team doesn't. While it has blue chip talents, they are young and with less experience. They will have new and bigger roles. No doubt, rebuilding is a challenge. But no team has been better in facing higher expectation and proving the oddsmakers correct than Alabama.