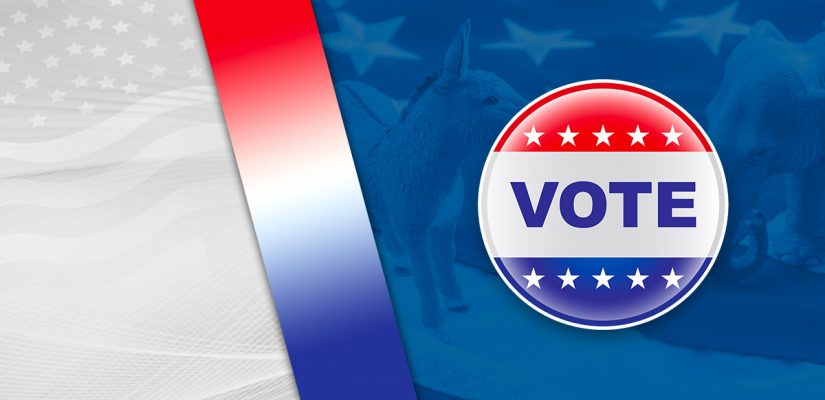 Bernie Sanders won the New Hampshire primary, earning nine pledged delegates in the process.
Amy Klobuchar came in third behind Sanders and Buttigieg with 19.8% of the vote – knocking Elizabeth Warren and Joe Biden each into single-digit finishes.
Andrew Yang announced that he'd be suspending his campaign after failing to gain much traction in New Hampshire.
The Bernie Sanders campaign – and its legions of supporters – scored a much-needed win in New Hampshire Tuesday night, after a frustrating week, stemming from the Iowa caucus robbery. However, the successful primary provides little more than a moral victory in terms of the Democratic nomination.
Despite defeating second-place-finisher Pete Buttigieg by roughly 3,500 votes, both of the candidates will be leaving New Hampshire with nine pledged delegates. As predicted, Amy Klobuchar, leap-frogged Elizabeth Warren, and Joe Biden to take third – winning six pledged delegates of her own.
Her recent debate performance earned Klobuchar dramatic boosts in both the polls and donations, making the Minnesota Senator a legitimate challenger for the already-crowded moderate lane. Warren and Biden each finished with less than 10% of the vote, showing that the "Klobucharge" came more at their expense than Mayor Pete's.
Bernie Sanders Wins in New Hampshire as Betting Favorite
| | |
| --- | --- |
| Candidate | Betting Odds to Win DNC Nomination |
| Bernie Sanders | +110 |
| Michael Bloomberg | +250 |
| Pete Buttigieg | +500 |
| Joe Biden | +1000 |
| Amy Klobuchar | +1500 |
| Hillary Clinton | +2000 |
| Elizabeth Warren | +2500 |
Save for Mayor Pete's 48-hour mini-surge – fueled by several media cycles of non-stop coverage celebrating his manufactured "victory" — the outcome of the New Hampshire primary was never in doubt. Senator Sanders spent most of the week following the scandalous Iowa contest as a heavy betting favorite in the second state on the campaign trail, with odds ranging between –350 and –600, depending on the day.
Buttigieg's plan to throw all of his resources into the first two states mostly paid off. Following his suspicious win, the 38-year-old Mayor saw not only a boost in the polls but in the number of big money donors supporting his bid for the DNC nomination as well. By last Thursday, Pete was pulling even with Sanders in several New Hampshire polls.
Those projections weren't far off; because, while Team Bernie is celebrating a victory this week, it's a "win" in name only. With the Iowa Democratic Party refusing to correct the mathematical errors that would give Sen. Sanders an edge in all three metrics, Buttigieg came into New Hampshire with a two-delegate lead.
Bernie may have won his second straight contest (based on the popular vote), on Tuesday night, but in terms of pledged delegates, he and Pete tied, earning nine apiece. That still puts Buttigieg slightly ahead overall.
So, while it's terrific that the Sanders campaign was able to avoid having their prime-time victory announcement stolen this time, I can't help but see a disturbing trend emerging.
Pete Buttigieg's 0.1% win in Iowa (in which he received 6,000 fewer votes) was worth two more pledged delegates than Bernie.
Senator Sanders's 1% lead (by roughly 3,500 votes) over Mayor Pete in New Hampshire is worth an equal number of pledged delegates for them both.
Democracy!
Proportional Allocation of Delegates = Contested Convention
Mayor Pete isn't going to be Bernie's main rival in the Democratic primaries, regardless of how competitive the two were in the opening pair of states. Buttigieg only polls well among affluent white liberals – a group that's overwhelmingly overrepresented in Iowa and New Hampshire.
As the race moves down South and to the West, the former Naval Intelligence Officer is going to struggle mightily to remain relevant. This month, his support among black voters doubled, which sounds great until you realize it only brought him to 4%.
My theory is that Pete already accomplished what the DNC wanted from him.
He stopped Bernie Sanders from rolling through the opening contests as a unanimous winner. By muddying up Iowa and keeping both statewide races close, he's effectively prevented the Democratic Socialist from picking up a wave of momentum that the Vermont Senator could comfortably ride into the nomination.
Once the race gets to South Carolina, Buttigieg will fall back into fourth or fifth place, and a new challenger – either Joe Biden or Michael Bloomberg – will emerge to battle it out with Bernie. It may not be apparent yet, but the primaries aren't "every candidate for themselves;" it's "everyone versus Sanders."
Bernie Sanders vs. Everybody
After 2016, the Democratic Party made some rule changes, meant to increase transparency in their primary process, which included doing away with superdelegates – at least, on the first ballot at the national convention. Without having those DNC insiders available to tip the scales, however party leadership wants, they needed a new way to control the outcome without being obvious.
The answer was to change from a "winner takes all" system to a "proportional allocation" of pledged delegates. To win the Democratic nomination on the first ballot, a candidate needs 1,991 delegates. If nobody hits that threshold, every delegate becomes unpledged, and superdelegates are added into the mix.
All the DNC needs is to find one or two opponents who can compete with Bernie's popularity in each state. As long as the pledged delegates are being split between multiple candidates, it won't matter how many states Sanders wins; he won't be able to secure the majority necessary to avoid that second vote on the convention floor. Then, the party can maneuver all the pieces to give them any nominee that they want.
That's why, with Joe Biden imploding, liberal media is so quick to accept Michael Bloomberg, a former Republican with several scandals relating to racism and sexism. Democrats are relying on the former Mayor to eat into Sanders's delegate counts in states where Mayor Pete, Amy Klobuchar, and Elizabeth Warren can't gain traction with minority voters.
Over the past two months, his targeted ad campaigns have boosted the billionaire's support among black voters from 4% to 22%.
Michael Bloomberg doesn't want to be president. He wants Bernie Sanders not to be president.
Convention Floor Robbery Incoming
Bernie will stay at the top of the standings in every contest, while second and third place changes based on the location. But as long as one or two opponents surpass the 15% support required to win delegates, they can force a contested convention.
In the end, Sen. Sanders will show up to the convention, having won far more states than anyone else and with the most pledged delegates – it just won't matter. After that first vote, we'll see what DNC officials have been setting up all along when 750 superdelegates get behind the establishment-friendly moderate of their choice and droves of the now-unpledged delegates that Bernie earned follow suit.
Klobuchar Surges to Third
To Win the DNC Nomination – Amy Klobuchar (+1500)
On Monday morning, I posted an article titled, " Don't Bet on Mayor Pete Winning the DNC Nomination." In that piece, I made the following prediction:
"The candidate I'm expecting to take a sizable chunk out of Buttigieg's base in the near future is Amy Klobuchar.

While still a DNC-approved moderate, the Minnesota Senator at least comes across as sincere and principled (even if we don't agree on much politically), particularly on the debate stage.

Amy always receives high praise for her debate performances. Now, with Joe Biden slipping in the polls and Mayor Pete either looking like a CIA-backed cheat after Iowa, or a candidate with enormous vulnerabilities with minority voters – depending on who you ask about him – Democrats are going to need another strong moderate to contend with Bernie.

My Prediction:
Amy Klobuchar leap-frogs both Joe Biden and Elizabeth Warren between now and Super Tuesday."
Well, forget about Super Tuesday; Senator Klobuchar already passed them both! Amy was the only candidate besides Bernie and Pete to earn any pledged delegates on Tuesday night. She didn't steal as many voters as I expected from Buttigieg; however, Warren and Biden's single-digit finishes show that most of the Minnesota Senator's surge came from them.
Here's where things get interesting:
For months, I've expected
Elizabeth Warren to stay in the race
to the end, regardless of how she performs. I've figured the plan is for her to leach off some of Bernie's progressive voters, take the occasional passive-aggressive shot at her "great friend," and be available as the compromise candidate in a contested convention.
But I never imagined her falling to fourth-place in predominately white states like New Hampshire. It looks like Amy Klobuchar completely stole Warren's thunder. Now, I'm feeling less confident in Liz's ability to make it to the convention.
Based on the Massachusetts Senator's speech in New Hampshire, she's going to hang in there for a little while longer, at least. Warren is now taking direct shots at Bernie, which tells me the party doesn't want her potentially adding to Sanders's coalition by dropping out.
Either way, I'm going to keep a close eye on Amy Klobuchar over these next few weeks. How she responds to this considerable improvement to her campaign's positioning in the race will be telling. In the meantime, I'm eyeballing small bets on both women to win the Democratic nomination, with the promise of a contested convention in mind.
To Win the DNC Nomination – Elizabeth Warren (+2500)
Andrew Yang Drops Out
Not long after the polls closed in New Hampshire Tuesday night, Andrew Yang announced that he was suspending his campaign and dropping out of the race.
The tech entrepreneur needed to a third or fourth-place finish in Iowa or New Hampshire to propel him forward, but he got neither. Rather than continuing to raise money for an expensive-but-ultimately-futile endeavor, Yang decided to bow out gracefully.
I expect that Andrew will come out and endorse Bernie Sanders soon, throwing his powerful Yang Gang behind the aged Senator. Much of his appeal was that of an outsider, so – while their policy platforms are different – it seems like the most obvious fit.
They may not have been able to help much in Iowa and New Hampshire, but Yang built an impressive following online. His campaign raised over $40 million from more than 400,000 individual donors. Depending on where most of the Yang Gang is situated, they could be a huge boon for Sanders down the road.
Disappointing finish aside, Andrew Yang was one of the few bright spots in a contentious Democratic primary race. He brought some critical conversations to the forefront of our national dialogue – namely the impact that artificial intelligence and automation are about to have on our lives.
His proposal for a universal basic income familiarized Americans with a concept that will play a prominent role in the next several election cycles, especially as what Yang calls "the fourth industrial revolution" starts to wreak havoc on our current systems.
Maybe, in four years, the United States will realize he's been right all along and give him another shot at the White House. One way or another, I can't imagine we've seen the last of Andrew Yang.