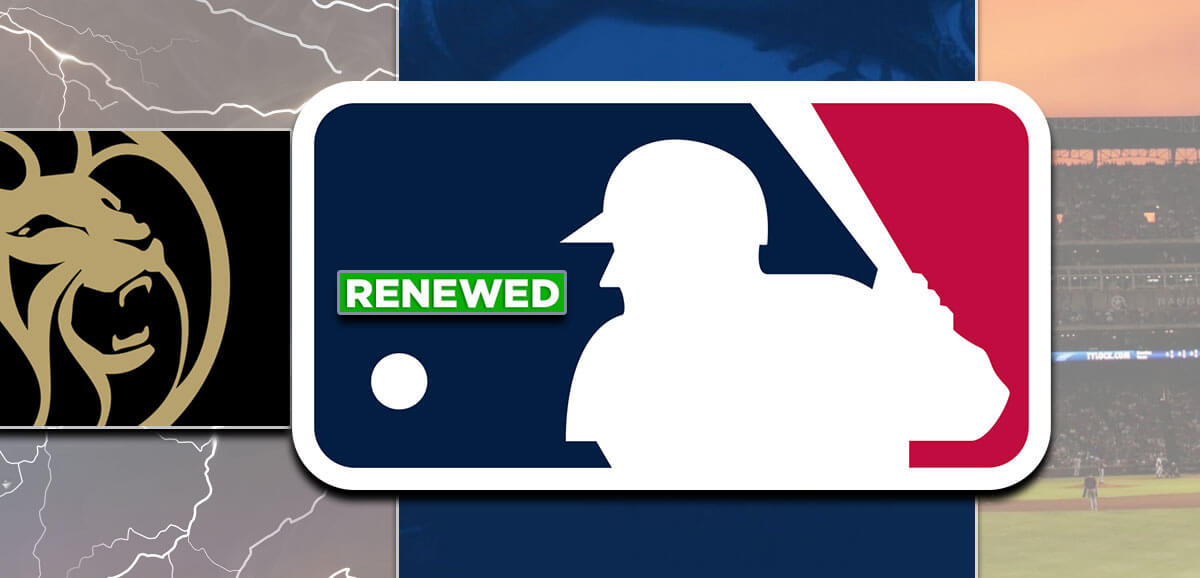 MLB and BetMGM have expanded their partnership with a renewed deal.
The agreement extends the 2018 pact which made BetMGM as MLB's first official gaming sponsor.
The new deal begins with sponsorships in events during the upcoming MLB All-Star weekend at Dodger Stadium.
Major League Baseball (MLB), MGM Resorts International, and BetMGM announced on Thursday that they have renewed and expanded their existing partnership.
The new deal extends the 2018 historic integrated agreement that made BetMGM the first official gaming sponsor of Major League Baseball.
Major League Baseball and MGM Resorts/BetMGM have renewed and expanded their partnership first signed in 2018 when @MGMResortsIntl became @MLB
first official gaming partner.
Events planned in conjunction with the All Star Gaming at Dodger Stadiumhttps://t.co/EV73xpfk0H

— Howard Stutz (@howardstutz) July 14, 2022
Per Lance Evans, Senior Vice President of Sports and Sponsorships at MGM Resorts:
"We are thrilled to extend and expand upon our groundbreaking work with Major League Baseball. We're incredibly proud of the growth and innovation that have transformed our industries since launching our partnership four years ago, and we're eager to continue breaking new ground and delivering world-class sports and entertainment experiences for baseball fans worldwide."
Official Sports Betting Partner of MLB
Under the renewed multi-year agreement, BetMGM will continue to be an official sports betting partner of MLB, with the right to market its brand and gaming options across the different platforms of the league and its teams, including MLB.com, MLB Network, and the MLB apps.
BetMGM will also be the presenting partner of Bettor's Eye, a digital baseball show on MLB TV. The company will also be able to utilize MLB's official stats on an exclusive basis. MGM Rewards will be the title sponsor of this year's All-Star Celebrity Softball Games as well as the presenting sponsor for the first-ever All-Star Saturday Extra Innings musical performance at Dodger Stadium.
BetMGM's Commitment to Professional Baseball
BetMGM has expanded its commitment to professional baseball in the United States by forging sports betting deals with several Major League Baseball teams such as the Boston Red Sox, Detroit Tigers, Houston Astros, Los Angeles Dodgers, New York Yankees, New York Mets, and Washington Nationals.
Its partnership with the Nationals led to the construction of the first-ever retail sportsbook connected to a Major League Baseball stadium. The 4,000 square-foot BetMGM Sportsbook opened its doors to the public last January. BetMGM is also the only mobile sports betting app available at Nationals Park.