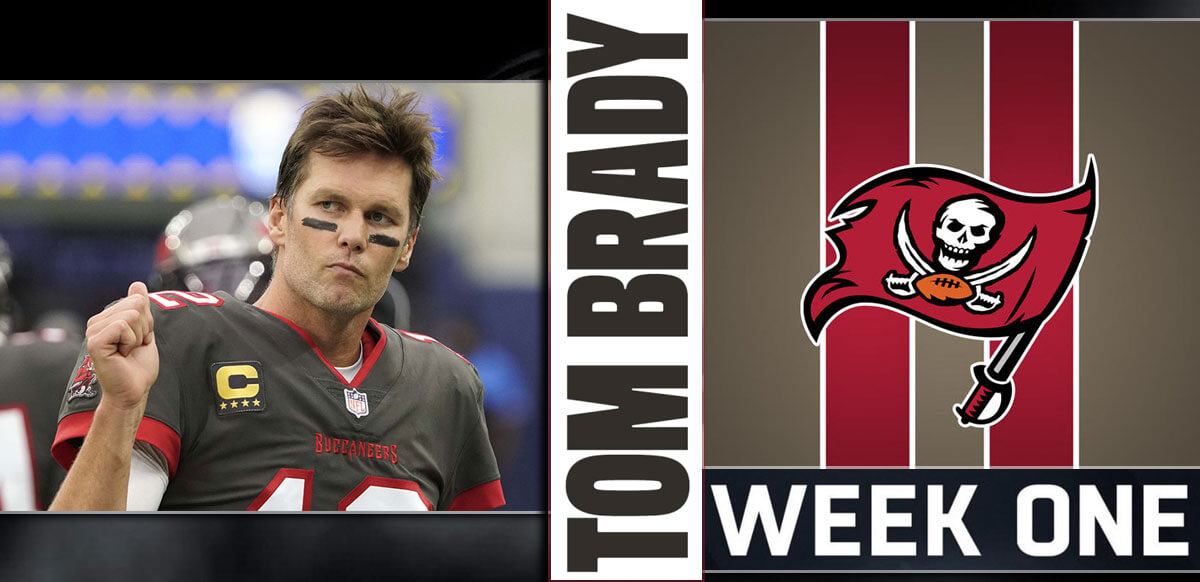 Tom Brady is a -300 favorite at Bovada to play in Week 1 of the 2022 NFL season.
According to BetOnline, there is a 95.2% implied probability that he will return to play for the Tampa Bay Buccaneers.
The 44-year old Brady led the NFL in passing yards and passing touchdowns this season.
Tom Brady has established himself as the greatest ever to play in the NFL.
Brady has won seven Super Bowl titles, five Super Bowl MVPs, three league MVP awards, 15 Pro Bowl selections, and 243 regular-season victories. With his Tampa Bay Buccaneers failing to repeat last season's Super Bowl win, the big question is will Brady be back next season.
At 44, Brady still has what it takes to be among the elite QBs in the league. This season he led the NFL in passing yards and passing touchdowns and was one of the top MVP betting favorites all season long. However, nobody knows what the GOAT is thinking right now.
Is Tom Brady Going to Retire?
Is Tom Brady going to retire? ?

(via @TomBrady) pic.twitter.com/98aoAlwMDi

— The Action Network (@ActionNetworkHQ) January 25, 2022
Retirement has been a question that has been asked of Tom Brady since he turned 40. It's one that he's been asked almost on a weekly basis this season. But while Brady said before that he wants to play until 45, he has not sounded as sure in his recent interviews, leading to speculation that he is considering retirement.
But despite losing in the Divisional Round, Brady had an impressive season that would've been MVP-worthy had it not been for Aaron Rodgers. Brady led the NFL with 5,316 passing yards and 43 passing touchdowns. His QBR of 68.2 ranked second among NFL quarterbacks. Tampa Bay finished with a 13-4 record and nearly pulled off a miraculous comeback against the Rams.
According to online sportsbook Bovada, Brady is a -300 play in Week 1 of the 2022 NFL season, and a +200 not to do so. The YES equates to an implied probability of 75% which means that if the oddsmakers are correct, we'll probably be seeing Brady play for at least one more season.
95.2% Implied Probability that Brady Will be on Bucs Roster
Will Tom Brady be on the Bucs roster in Week 1?

Yes -2000
No +700

(Odds equate to a 95.2 percent implied probability Brady will be on roster) pic.twitter.com/0BTBEslBs0

— BetOnline.ag (@betonline_ag) January 26, 2022
If indeed Brady is coming back to play next season, Bovada also says that he is a 95.2% implied probability or an odds of -2000 to return to the Tampa Bay Buccaneers. The odds of Brady playing for another team is at +700 or 12.5% but considering the success, he's found in Tampa Bay, it's hard to see Brady playing elsewhere.
Brady led the Bucs to the Super Bowl LV title last season and Tampa Bay brought back all starters from that title-winning team. Unfortunately for Brady, key players suffered injuries during the season, including Chris Godwin who was lost for the entire season. Then there was Antonio Brown, who walked out of the Bucs. Despite these challenges, Tampa Bay finished as the 2nd seed in the NFC playoffs, behind only the Green Bay Packers.
Tom Brady's decision may not come soon as he is expected to take as much time as possible before deciding on his future. Whatever that decision will be, it's going to be franchise-altering for the Buccaneers. For now, let the best NFL sportsbooks lay down the futures odds for Tom Brady and keep the bets coming.