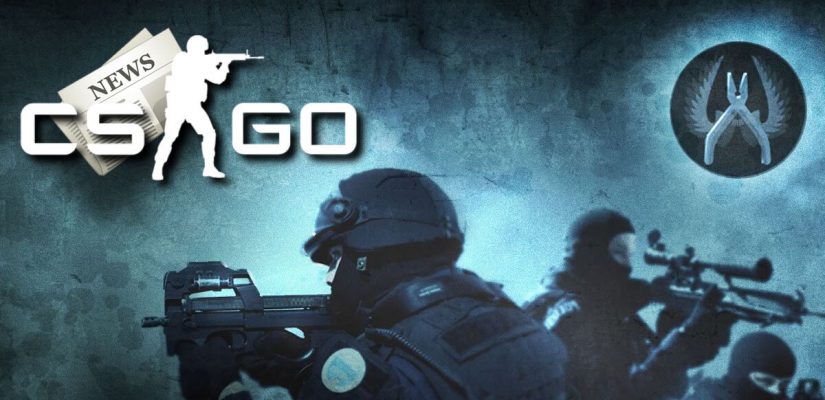 Plenty of stuff is happing in the CSGO esports scene these days. Plenty of good stuff… but unfortunately, plenty of bad stuff too. The last week has been absolutely chaotic as far as transfers and roster alterations are concerned. Worry not as our CSGO news this week coverage will bring you right up to speed!
Seven Australian CSGO players involved in a betting scandal
G2 is closing in on a deal with Faze Clan NiKo
Vitality has big plans for their six-man roster
Evil Geniuses are the first team to get eliminated on BLAST Premier Fall
Biggest CSGO News This Week
There's been plenty of things to talk about in the CSGO news this week category. We're only going to focus on the four biggest announcements, though, so let's jump straight in!
ESIC Intervention Following MDL Betting Scandal
CSGO betting is a massive business! There's big money in the CSGO betting industry, and the folks over at ESIC are doing their best to keep the integrity safe. 2020 was a busy year for them, though. I'm sure you've heard about coaching bans that shook the scene earlier this year.
"As per all investigations conducted by ESIC, our determinations have effect across all of our membership. This includes members such as ESL, DreamHack, WePlay, BLAST, and many others."
This time around, we're not talking about the coaches. A few days ago, ESIC issued a statement exposing a massive betting scandal. A total of seven CSGO players are facing a year-long ban from all professionally-organized competitions within ESIC jurisdiction. That said, there could be further repercussions coming in the next few days because ESIC contacted law enforcement as well. The players in question are:
Stephen "sjanastasi" Anastasi
Akram "Akram" Smida
Carlos "Rackem" Jefferys
Daryl "Mayker" May
Joshua "jhd" Hough-Devine
Corey "netik" Browne
Damian "The Real Goat" Simonovic
As stated above, CSGO betting is a serious business and these players could be facing much more than a year-long ban. There's no room for match-fixing and other illegal activities in CSGO, and ESIC are doing the best they can to keep things as clean as possible!
Vitality to Feature a Six-Man Roster
Yep – yet another CSGO team is going to feature a six-man roster. Driven by great examples in other esports, CSGO teams are slowly but surely exploring roster rotations. Vitality is the newest six-man roster in CSGO. One of the best French teams out there have signed 19-year-old Nabil "Nivera" Benrlitom and will be looking to include him in a squad rotation system.
Yesterday, Vitality's coach confirmed that they'll rotate players mid-series, focusing on players' map knowledge and potentially the opposing teams' style of play. These six-man rosters definitely bring more depth to the scene, and I'm interested to see how it will reflect on the big boys, especially once the first LAN events return to the stage!
G2 (Finally) Signing NiKo
Yep, the Kovač cousins will play together after all! The deal isn't 100% done just yet, but according to HLTV.org, it's only a matter of days now. The Bosnian superstar is set to join his cousin Nemanja "hunter" Kovač and a fellow Balkan star Nemanja "nexa" Isaković. Yep, G2 will have two Nemanjas and Kovačs in their starting roster.
Even though the last two years have been tough on good old NiKo, he's still labeled as one of the best fraggers in the game. His ability to single-handedly decide rounds is what G2 so desperately craves for. AmaNEk is most likely to see the exit door if NiKo ends up signing for G2. The deal is supposedly going down before G2's BLAST Premier Fall matchups next week.
Faze Clan needs a fifth player before for the same event… and it seems as though they've found it in Olofmeister. The Swedish CSGO veteran has been inactive since late May, and I'm sure he'll want to leave a good impression. He knows everyone in this roster except Kjaerbye, but it shouldn't take too long for the two Scandinavians to properly sync up.
BLAST Premier Fall Kicked Off with a Bang
BLAST Premier Fall Regular season is live, boys and girls! Group A is almost all wrapped up, with OG already snatching a place in the season finals after beating NaVi in the upper bracket final. There's been quite the bang, though! As you may know, this is the first event since March that pins NA teams against their EU counterparts… and guess what, NA's champions Evil Geniuses are already out of the event after losing against OG and NiP.
GG @NiPGaming 0-2 and we are out of @BLASTPremier

IEM Beijing & Blast Showdown next!

Learn & improve for the next ones… it's in the details and nothing to do but keep pushing it!

— Wilton Prado 'zews' (@zews) October 27, 2020
Is the same going to happen to MIBR and FURIA in group C? Will they be able to handle the good old Astralis roster and all-new NiKo-powered G2? Well, if Evil Geniuses' performance is any indication of how strong NA teams are, they're in for a cold shower!