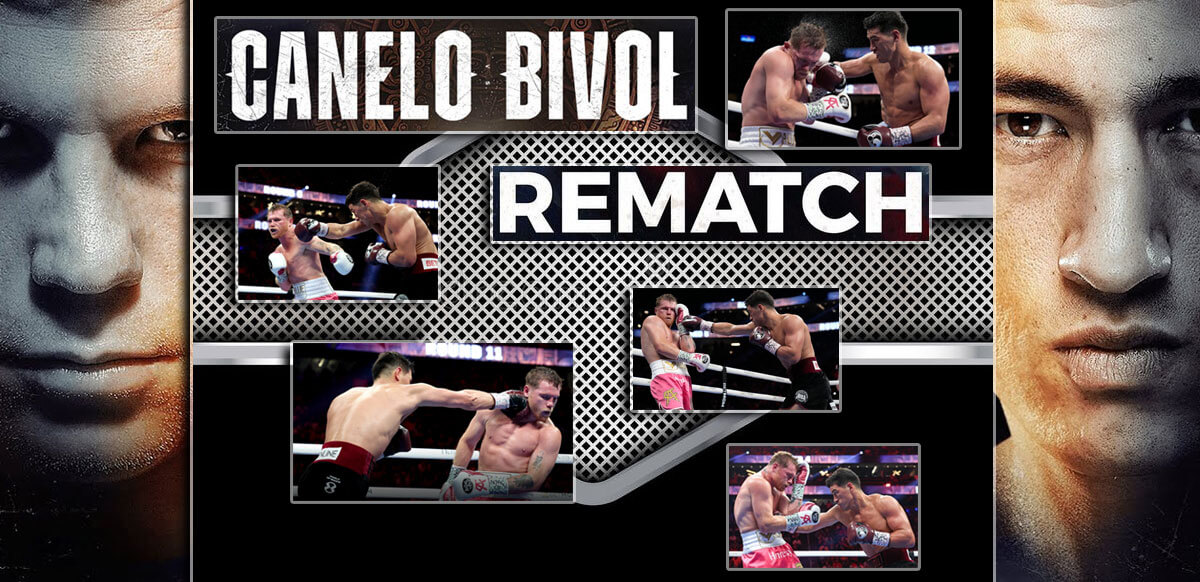 Dmitry Bivol has opened as the betting favorite in a possible Canelo Alvarez rematch.
Online sportsbook BetOnline has Bivol opening at -200 and Alvarez at +160.
Bivol defeated Alvarez via unanimous last weekend for Canelo's first loss since 2013.
Canelo Alvarez will see the plus money sign next to his name if he proceeds to do a rematch with Dmitry Bivol.
Bivol stunned Alvarez last weekend as a massive betting underdog in one of the biggest boxing upsets of the year. Entering the fight, Canelo had been the betting favorite in every fight since his two bouts with Gennady Golovkin in 2017 and 2018. But after last Saturday's defeat, online sportsbook BetOnline has Bivol as a 1/2 favorite to beat Canelo again:
Rematch Odds!

Dmitry Bivol -200
Canelo Alvarez +160 pic.twitter.com/AcR3LB7vyP

— Dave Mason (@DaveMasonBOL) May 9, 2022
Canelo Plans on Invoking Rematch Clause
Canelo plans on invoking his rematch clause 📄 #CaneloBivol pic.twitter.com/PBZ2qpC2Pz

— ESPN Ringside (@ESPNRingside) May 8, 2022
Talks of a rematch arose after Canelo said post-fight that his score with Bivol "doesn't end here". Last weekend's loss was only the second in Alvarez's professional boxing career and his first since dropping a majority decision versus Floyd Mayweather Jr. way back in 2013. Since that defeat, Canelo had won 16 consecutive bouts, including 12 title fights while becoming the pound-for-pound best fighter on the planet.
Alvarez recently became the first Mexican to win world titles in four different weight classes and the first undisputed world boxing champion at 168 pounds. Canelo looked unstoppable as he disposed of one challenger after another, beating the likes of Erislandy Lara, Miguel Cotto, Gennady Golovkin ( two times ), Daniel Jacobs, and Sergey Kovalev.
The win against Kovalev earned him the WBO light heavyweight title which he later vacated to pursue his ambition of becoming undisputed champion in the super middleweight division. Now that job is done, Alvarez is looking for more challenges in the higher weight classes. He got one that was more than he could handle last weekend.
Bivol Upsets Canelo via Unanimous Decision
BIVOL (+400) UPSETS CANELO BY UNANIMOUS DECISION pic.twitter.com/GyPHUedMlU

— Barstool Sportsbook (@BSSportsbook) May 8, 2022
Bivol stunned the boxing world when he upset Alvarez last weekend as the +400 betting underdog. The 31-year-old Russian opened as the +250 betting underdog despite being the champion. Bivol has been the WBA's light heavyweight champion since 2017 but Canelo's reputation as the best boxer on the planet today made the Mexican open at -360 odds and close at -500.
But Bivol proved to be tougher than expected for Alvarez as the champion was surprisingly active and threw more punches than the Mexican. According to Compubox statistics, Bivol threw a total of 710 punches during the fight as compared to Alvarez's 495. As a result, the Russian landed nearly twice as many punches as Canelo at 152 versus 84. In the end, the judges rewarded the champion for his activity.
After the fight, Bivol said he was willing to give Alvarez a rematch and even went on to say that he is willing to do at Canelo's natural weight class of 168 pounds if the bout would be for Alvarez's undisputed title. It remains to be seen if and when the rematch between Canelo and Bivol will happen. But if it does happen, Bivol will no longer be the massive underdog he was in their first meeting.