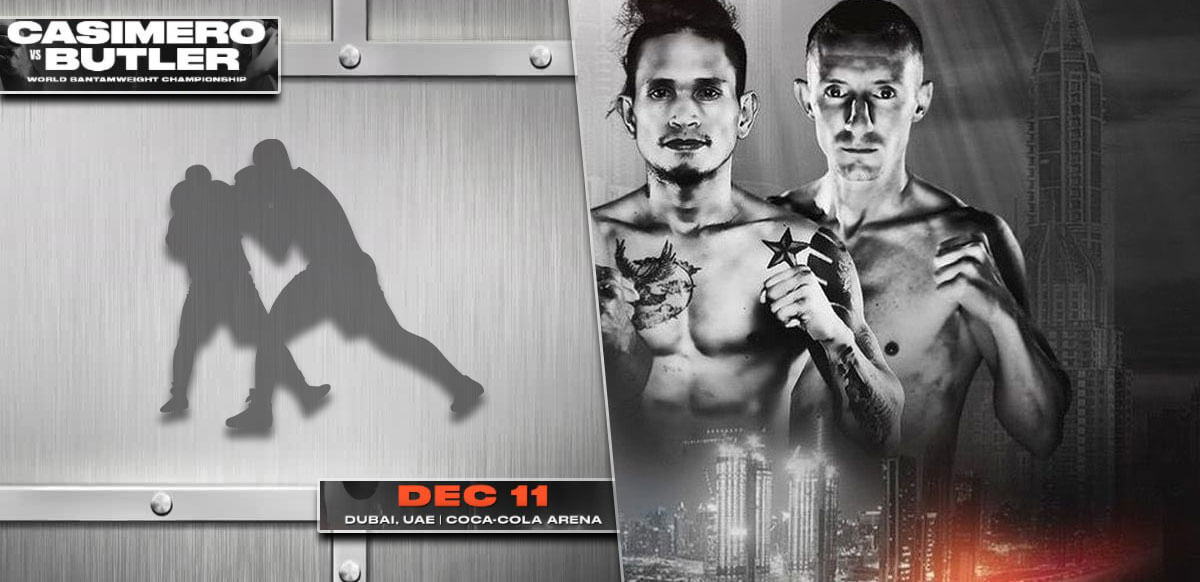 John Riel Casimero has opened as the huge -2400 betting favorite in his third title defense against Paul Butler.
Casimero and Butler will co-headline the first-ever boxing event promoted by Probellum Promotions of former GBP boss Richard Schaefer.
Butler is currently listed as a heavy +1220 betting underdog after being favored by at least -1000 in each of his previous six bouts.
John Riel Casimero will be the heavy betting favorite when he co-headlines the first event for Probellum promotions.
The REVOLUTION begins.. Probellum's Inaugural Show Announced! @SunnyEdwards vs Jayson Mama @casimerojr vs @1PaulButler

December 11 | @cocacolaarena, Dubai

Details: https://t.co/tDLDEyl70b
Tickets: https://t.co/jgvFaU9deo#ProbellumRevolution pic.twitter.com/7D0reZN9tL

— Probellum (@probellum) November 9, 2021
The WBO bantamweight champion is the -2400 odds on favorite to repulse mandatory challenger Paul Butler in their December 11th fight at the Coca-Cola Arena in Dubai, United Arab Emirates. Meanwhile, the best boxing sportsbooks have tabbed Butler as a huge +1220 betting underdog:
John Riel Casimero (-2400)
Paul Butler (+1220)https://t.co/I4Rbf3yStl

— ProBoxingOdds (@ProBoxingOdds) November 27, 2021
It will mark Casimero's third defense of the WBO bantamweight championship which he won from Zolan Tete in December 2019. The 31-year old Filipino has won seven straight bouts since losing to fellow Filipino Jonas Sultan in 2017.
Casimero Beats Rigondeaux in Snoozefest
#AndStill WBO Bantamweight World Champion John Riel Casimero, who defeated Guillermo Rigondeaux by split decision. Scorecards: 115-113 (Rigondeaux), 116-112 (Casimero) & 117-111 (Casimero) pic.twitter.com/0Kru9hfj2T

— WBO (@WorldBoxingOrg) August 15, 2021
Casimero defeated former two-division world champion Guillermo Rigondeaux in an absolutely boring snoozefest last August 14th in Carson, California. Casimero entered the fight having won his last six bouts via knockout but against a master defensive fighter like Rigondeaux, the two produced one of the worst fights of the year.
The Filipino spitfire has been underdog only twice in his professional boxing career. The first one was during his rematch against rival Amnat Ruenroeng in 2016 when he climbed the ring as a +165 bottom dog. The other one was when he challenged Zolan Tete for the WBO bantamweight belt as a +265 underdog. Casimero won both fights via knockout.
Nicknamed 'Quadro de Alas' ( Four Aces), Casimero is one of the most exciting fighters to come out of the Pacific since Manny Pacquiao. Having one-punch knockout power and a brash personality, Casimero has won world titles in three different weight classes. He was looking at a possible title unification against Naoya Inoue or compatriot Nonito Donaire but interestingly ended up fighting a less-heralded opponent in Butler.
Butler Settles for Split Decision Win
Paul Butler Drops Willibaldo Garcia Early, Settles For Split Decision Win https://t.co/W82OZS0mAp pic.twitter.com/872USbAyil

— BoxingScene.com (@boxingscene) June 25, 2021
Butler is coming off a win over Wilibaldo Garcia last June 25th in England. In that bout, Butler dropped Garcia before settling for a 10-round split decision win to annex the WBO international bantamweight title, which put him in line to challenge for the organization's world title.
That win was Butler's seventh straight since losing to Emmanuel Rodriguez in a botched fight for the IBF bantamweight title in May 2018. Three years earlier, he also lost to Zolan Tete via 8th round TKO when he challenged for the IBF super flyweight title. Butler was the IBF bantamweight champion in 2014.
The 33-year old Englishman will be the betting underdog for the first time in eight bouts. Butler has closed as the odds on favorite of at least -1000 in each of his last seven bouts but that was because he fought soft competition during that stretch, including Jose Aguilar who was 17-61 when they fought in December 2019. Additionally, four of those seven bouts were six-round fights so Butler hasn't faced real competition for quite some time now.