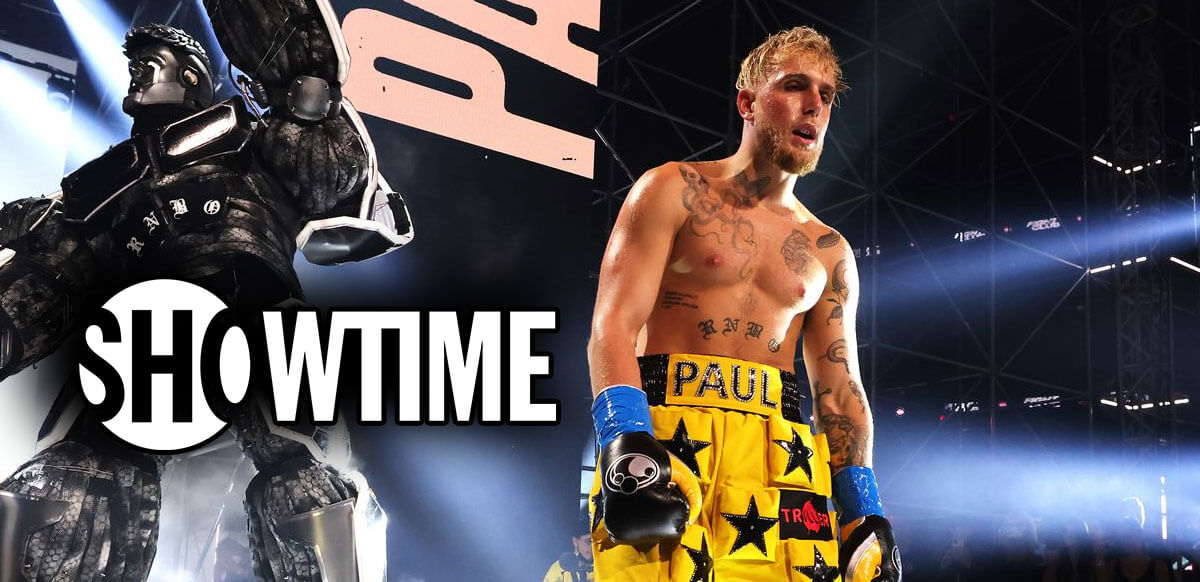 Anderson Silva has opened as the betting favorite to be Jake Paul's next opponent.
Paul viciously knocked out Tyron Woodley in their 8-round bout on Saturday night in Florida.
After the fight, Paul dared MMA fighters Jorge Masvidal and Nate Diaz to come out of their UFC contracts and fight him.
The Jake Paul hype train lives on after the former Disney star turned Tyron Woodley from The Chosen One to The Frozen One with a one-punch knockout in their 8-round boxing bout on Saturday night at the Amalie Arena in Florida.
In a fight where neither fighter landed anything significant after seven rounds, Paul changed the narrative in the 8th when he landed a massive right hand that dropped Woodley like a chopped tree, literally.
Have to give @jakepaul his respect with that knockout. Wow pic.twitter.com/KMRnwbzkxi

— Hustler (@0xHustler) December 19, 2021
With Jake Paul victorious, the best boxing betting sites are now coming up with the betting lines for his next possible opponent.
Who Will Jake Paul Fight Next?
Who will Jake Paul fight next?

Anderson Silva +300
Tommy Fury +350
Nate Diaz +700
Conor McGregor +750
Jorge Masvidal +750

More: https://t.co/wx7AmxXd5i pic.twitter.com/P3qyDRaWVg

— BetOnline.ag (@betonline_ag) December 19, 2021
BetOnline.ag was among the first to open the betting market and the said sportsbook has listed Anderson Silva as the +300 betting favorite to win the next Jake Paul sweepstakes. The MMA legend and former UFC middleweight champion has recently joined the celebrity boxing circus and is coming off a sensational knockout of fellow MMA legend Tito Ortiz. One boxing fight earlier, Silva defeated former boxing world champion Julio Cesar Chavez Jr. in an impressive performance.
Silva is 3-1 with two knockouts as a professional boxer and if Jake Paul is looking to fight someone his size, Silva fits the bill as he was a 185-pound fighter in the UFC and fought Ortiz at a contracted weight of 195 pounds. Silva is also 46-years old and isn't a true boxer which makes him 'very qualified' to become Jake Paul's next opponent.
Tommy Fury, whom Paul was supposed to fight on Saturday night but had to withdraw due to injury, is second on the BetOnline oddsboard at +350 although Paul continues to say in public that he is no longer interested in fighting Fury. Fury was supposed to give Jake Paul his biggest test because he was a professional boxer and was Jake's size. If Jake wants to give Tommy another shot at changing his name to Tommy Fumbles, then why not?
Jake Paul Setting his Sights on Masvidal and Diaz
After knocking out Tyron Woodley, Jake Paul set his sights on Jorge Masvidal and Nate Diaz ? pic.twitter.com/zDpuUwQS5s

— MMAFighting.com (@MMAFighting) December 19, 2021
During Jake Paul's post-fight ring interview with Ariel Helwani, Paul specifically called out UFC fighters Jorge Masvidal and Nate Diaz and asked the two to get out of their contracts with the UFC and fight him. Both Masvidal and Diaz were seen at the venue on Saturday night but were no longer in sight when Paul was making his victory speech.
Diaz is third in the BetOnline oddsboard at +700 but with UFC President Dana White saying before he doesn't want anything to do with the Pauls and their Freak Show, making the fight will be very difficult. Diaz recently signed a contract extension with the UFC and has been linked to a fight with Dustin Poirier and Tony Ferguson so the Stockton standout may not have time to mess around with Jake Paul.
Masvidal is next on the odds board at +750 along with Conor McGregor. Gamebred has been beefing with Jake Paul since their fallout after training together for Paul's bout with Ben Askren. Like Diaz though, Masvidal is under contract with the UFC, and still has two more fights left in the deal. As for McGregor, the Irishman is always looking to cook the big fish. He recently asked when he will challenge for the lightweight belt and said he still has unfinished business with Poirier so he may not have an appetite for fighting a YouTube star.