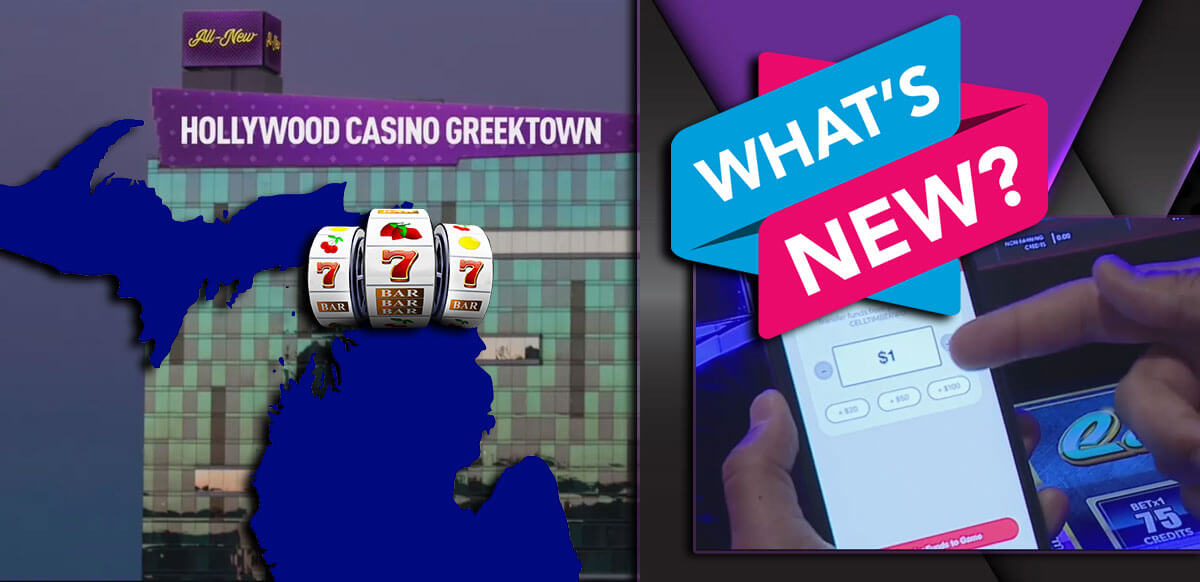 The Hollywood Casino at Greektown is adding cashless payment via bluetooth as one of its new offerings.
It is the fist casino in Michigan to offer a cashless gambling option.
Aside from the new tech, the casino also underwent improvements on its rooms, parking area, plus food and beverage options.
The former Greektown Casino in Detroit has undergone several changes. Most recently, the casino property changed its name to Hollywood Casino at Greektown. It has also undergone changes in decor, rooms, bars, restaurants, and even technology.
Now it's adding "cashless payment" as one of its latest new offerings.
Said Hollywood Casino at Greektown general manager John Drake of his new tech:
"This is industry-leading technology. We're the only casino in Detroit to offer it. It's great to be able to have."

"The casino industry, as much as it tries to be innovative, it's not always the most innovative so we're excited to say that we've been able to get here.. and offer something the customer should expect."
New Way to Gamble
Hollywood Casino at Greektown has gone through a number of new changes this year: New renovations, new health guidelines, and even a new name. https://t.co/pu3NLSbqUn

— FOX 2 Detroit (@FOX2News) May 19, 2022
The cashless option called "mywallet is available using its mobile "My Choice App" loyalty program. It uses Bluetooth technology to connect customers' mobile phones to slot machines and table games. Using Bluetooth, guests can add funds, collect winnings, and earn points without the need to use cash or cards. However, players will still be given the option to use the traditional means of cash or cards when gambling inside the casino.
Such cashless feature has been growing in casinos across the country and was born out of necessity due to the pandemic. In June 2020, research by the American Gaming Association revealed that 57% of casino visitors preferred contactless payments on the casino floors due to the threat of COVID-19. That research accelerated cashless gaming.
This cashless technology has been active in Nevada since 2010 when sports betting launched there. Since the pandemic, jurisdictions like California, Oklahoma, Pennsylvania, Indiana, Iowa, Ohio, and Florida followed.
New Name and Lots of Upgrades
New name and lots of upgrades. Greektown Casino-Hotel becomes Hollywood Casino at Greektown. https://t.co/WH69QsEJdC

— Local 4 WDIV Detroit (@Local4News) April 25, 2022
The cashless payment option is just one of the many upgrades at the Hollywood Casino in Greektown. The casino also invested $1 million in improvements to the casino's self-park and VIP parking garages. The VIP section is a 700+ car space with no public access. It was remodeled to cater to the casino's high-tier clients.
Urban Cocktail, Rock Bar Lounges, and a new upscale Dunkin' concept are in the hotel lobby. Meanwhile, a new Detroit Taco Company outlet will be included in the Monroe Market food hall. Likewise, the Prism steakhouse has a brand new menu.
The hotel rooms were also redesigned and work is expected to be completed in the coming months. The carpets, hallways, elevator vestibules, and other areas in the lobby have also been updated. The casino has also introduced a new "best-in-class" HVAC system.