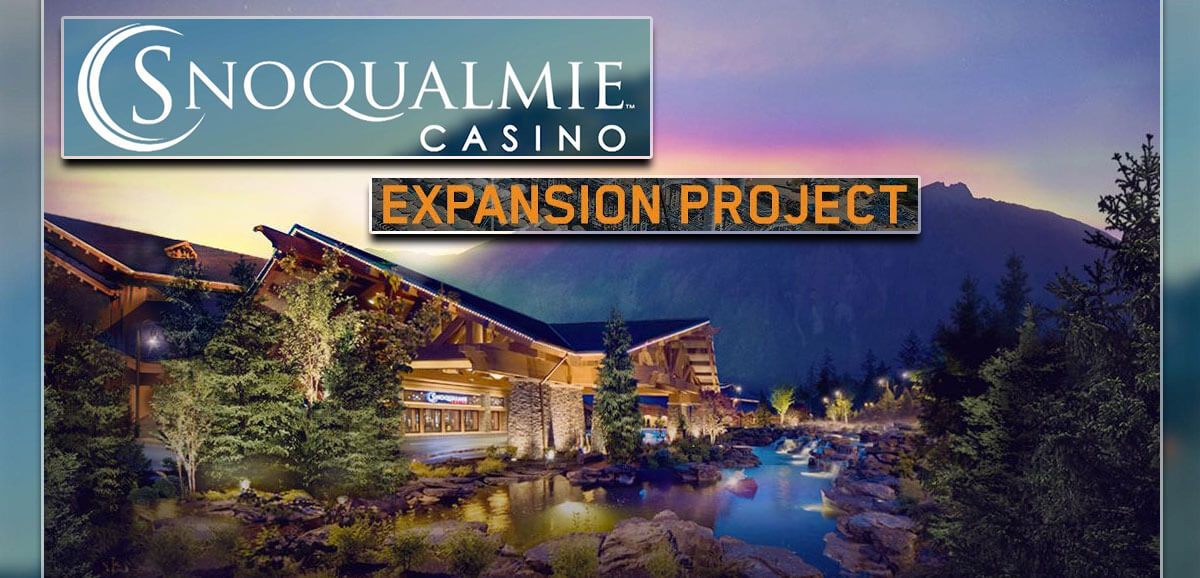 Construction has started on the $400 million expansion at the Snoqualmie Casino near Seattle.
The project is expected to be completed in the 4th quarter of 2024.
Snoqualmie Casino was the first casino to put up a sportsbook and offer legal sports betting in Washington State.
The Snoqualmie Casino near Seattle recently announced that construction has started on its $400 million expansion project.
Contractors have begun work on a largescale expansion and renovation of Snoqualmie Casino, including a new high-end hotel. https://t.co/9d7vS8imgZ

— Renton Patch (@RentonPatch) July 7, 2022
Per Snoqualmie Tribe Chairman Robert de Los Angeles:
"Through the hard work and resilience of our Elders, the Snoqualmie Tribe regained its recognition in 1999. With our sovereignty recognized, we have continued to strengthen and preserve our cultural traditions, protecting our sacred places, healing our ancestral lands, and establishing enterprises that allow our Tribe to provide our families with education, health care, and housing while also giving back to the community. This next period of growth at the Snoqualmie Casino allows us to continue advancing those goals."
Multi-Phase Expansion
Phase 1 of the multi-phase expansion will be supervised by the international construction consultancy organization Cunning Group. The first phase includes the construction of the casino's valet entrance, associated buildings, and parking facilities. These improvements are to provide enough space for the close to 1.2 million square foot renovation and expansion, which is expected to be completed in Q4 2024.
The rest of the project will include the construction of a full-service spa, a fitness center, an indoor pool with an outdoor deck, a 2,000-seat entertainment and convention center, new onsite parking, two new restaurants, and the addition of 11,000 square feet of gaming area. From construction through completion, the expansion is expected to bring 500 new job opportunities to the region.
About Snoqualmie Casino
Situated in an impressive Northwest setting, the Snoqualmie combines a breathtaking mountain valley view and a gaming atmosphere. Located just 30 minutes from Seattle, it features 1,700 slot machines, and 55 classic table games including blackjack, Roulette, and Baccarat. It has two signature restaurants, namely Vista for steak and seafood lovers, and 12 Moons for authentic Asian cuisine.
The Snoqualmie Casino opened in 2008 as the closest casino to Seattle. It continues to receive regional and national awards for its commitment to guest experience, community impact, and excellence in the workplace. Last year, the Snoqualmie Casino and Snoqualmie tribe became the first casino and tribe to open a sportsbook and offer legal sports betting in Washington State.