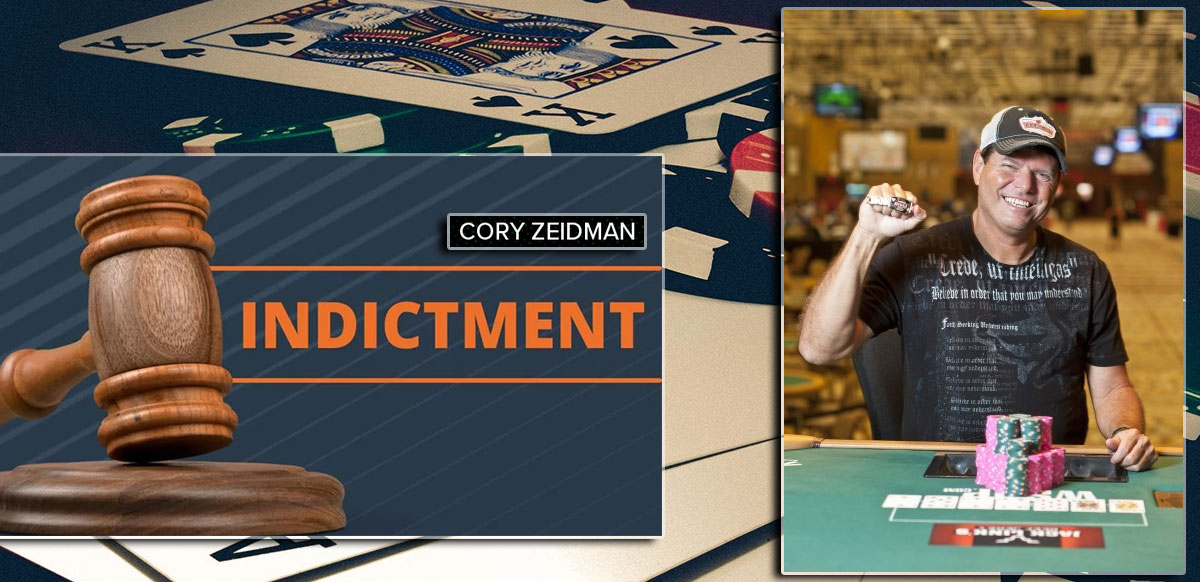 Professional poker player Cory Zeidman was arrested on Wednesday on a two-count indictment unsealed by the U.S. Department of Justice.
Zeidman is accused of running a sports betting scheme that took $25 million from alleged victims.
Zeidman is a 2012 WSOP bracelet winner.
Former WSOP bracelet winner Cory Zeidman was arrested on Wednesday at his Boca Raton home on charges of fraud and money laundering. The accusations stem from his role in a sports betting scheme that took $25 million from alleged victims.
In a statement, Homeland Security Investigations New York acting special agent in charge Ricky J. Patel said:
"As alleged, Zeidman preyed on individuals who were led to believe he had inside information that would lead them to easy money. In reality, he was selling nothing but lies and misinformation — bilking millions from victims along the way, leaving their lives in financial ruin and their bank accounts empty."
The Phoenix Organization
The complaint alleges that Zeidman and his cohorts earned tens of millions of dollars from a scheme that ran from 2004 to at least 2020. In the said scheme, Zeidman deceived his sports betting clients by claiming to have inside information related to a large number of sports bets throughout the years.
It asserts that Zeidman had a leadership role in what is labeled as the "Phoenix Organization". According to the statement, the group ran national radio ads for a "sophisticated white-collar approach to gathering sports information and promised "wagering as investing, not high-risk gambling". The victims were allegedly told by Zeidman and his group that certain sporting events are fixed and that they already knew the outcome of the said events.
2012 WSOP Bracelet Winner
WSOP 2012: Event #4 Winner Cory Zeidman: Cory Zeidman is the latest gold bracelet winner at… http://t.co/v06gQzXc http://t.co/iDWtFSZF

— Geraldo (@Shagdirect) June 1, 2012
Zeidman won a bracelet at the 2012 World Series of Poker in the $1,500 Seven Card Stud Hi-Lo 8 or Better event. He topped a field of 622 while winning a live tournament best of $201,559.00. According to Poker databases, Zeidman has earned more than $690,000 in tournament cashes dating back to 1997. More than $373,000 have come via his 14 WSOP cashes.
A resident of Boca Raton, Florida, Zeidman faces federal charges of conspiracy to commit wire fraud and mail fraud, and conspiracy to commit money laundering, according to the two-count indictment out of the United States District Court for the Eastern District of New York. The USAO statement did not specify the possible penalties awaiting Zeidman if proven guilty. However, such penalties include heavy fines, probation, or jail time, depending on factors such as the severity of the offense, previous criminal history, remorsefulness, and willingness to cooperate with authorities.