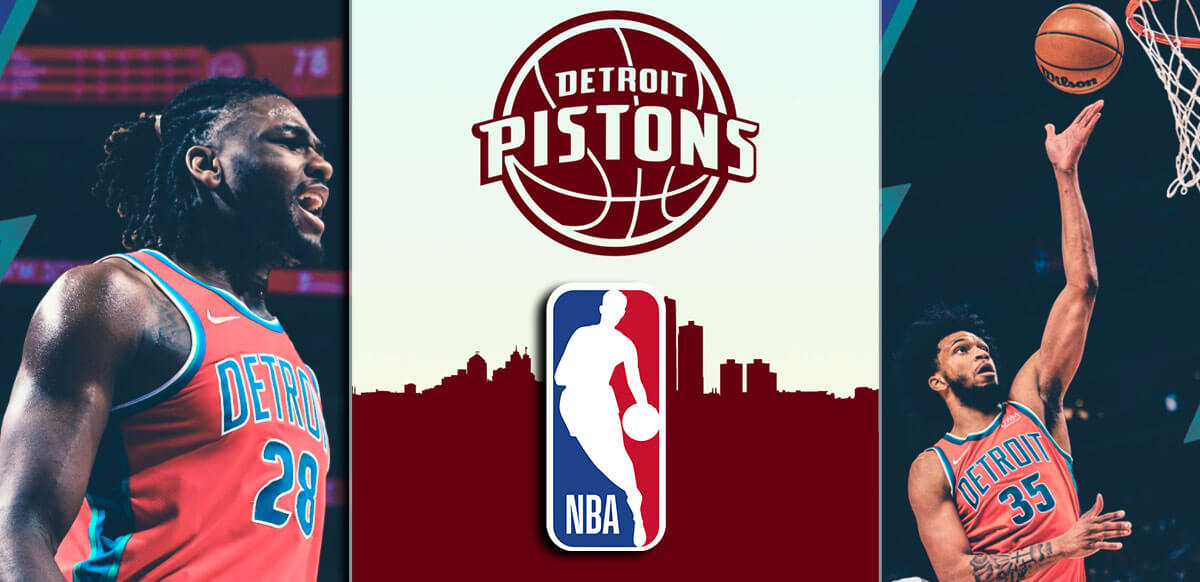 The Detroit Pistons are 6-2 SU and 7-0-1 ATS in their last eight games played.
Detroit defeated the Atlanta Hawks 113-110 in OT on Monday night.
Cade Cunningham went over his points, rebounds, and assists prop bets with 28 points, 6 rebounds, and 10 assists.
The Detroit Pistons are having another terrible season. After winning just 20 games during the 2021-21 campaign, Detroit is on pace to win just 23 games this year.
One of Detroit's bright spots in top rookie Cade Cunningham who is proving why he was last year's top overall pick in the NBA Draft. With Cunningham showing off in the Pistons' last eight games, Detroit has found success as of late, winning ball games and being profitable for their bettors.
Pistons Take Care of Hawks in OT
Pistons (+250) take care of the Hawks in OT thanks to a 28-point performance from Cade Cunningham! ?

— Caesars Sportsbook (@CaesarsSports) March 8, 2022
The Pistons continued their recent string of success with a 113-110 upset win over the Atlanta Hawks on Monday night. 2021 No. 1 overall pick Cade Cunningham did a little bit of everything for the Pistons as he scored 29 points, grabbed 6 rebounds, and issued 10 assists with one steal and one block in 43 minutes of action.
He also cashed his prop bets by going over his points, rebounds, and assists game props. Cunningham also went over 25 points (+240) and recorded a double-double (+290) and over 31.5 points+rebounds+assists prop (+220).
It marked the 10th time this season where Cunningham had 20+ points, 5+rebounds, and 5+ assists in a game this campaign. All other NBA rookies have a combined 10 such games. He is also averaging an impressive 28 points, 8 rebounds, and six assists in his last eight games where the Pistons have been winning games and cashing bets.
Profitable Pistons
Pistons last 7 games

5-2 SU ($100 bettor +$1,303)
6-0-1 ATS pic.twitter.com/eeULQXjFRS

— Bets Stats (@betsstats) March 7, 2022
Detroit entered Monday's game against the Atlanta Hawks with a 5-2 SU and 6-0-1 ATS record in their last seven games played. They have been very profitable during this stretch as a $100 bettor on the Pistons Moneyline would have made a profit of $1,303. With Detroit beating Atlanta as +250 Moneyline underdogs, that profit would stand at $1,553 right now while the Pistons improve to 6-2 SU and 7-0-1 ATS.
No question, the Pistons are playing their best basketball of the season right now. Detroit has been so bad this campaign that their current three-game winning streak is the longest of the 2021-22 season. The Pistons have won back-to-back games only three times prior to this current run and their current record of 18-47 SU is the third-worst record in the NBA.
The Pistons began the season with the third-lowest regular season win total predicted by the best NBA betting sites. At 25.5 wins, only the Oklahoma City Thunder at 23 and the Orlando Magic at 22.5 were given a lower win total. At their current rate, the Pistons should win 23 games this season which would go UNDER their preseason win total but would match last season's win total, if computed via win percentage.