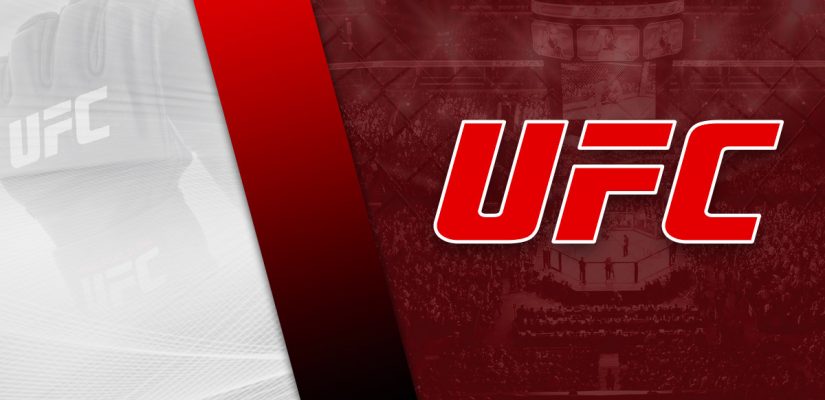 Khabib Nurmagomedov retired from MMA after his win over Justin Gaehtje on October 24th.
UFC President Dana White claims he's still the lightweight champion of the world.
Khabib's retirement from MMA is now being called into question.
On October 24th, Khabib Nurmagomedov defended his UFC lightweight title for the third time. Most agree it was one of the most impressive performances in UFC history. After the win, "The Eagle" announced he was hanging up the gloves. New reports from the UFC indicate Khabib's retirement may not last for long, though.
Khabib Nurmagomedov is now widely considered one of the best pound-for-pound fighters in the sport. He's 29-0 as a professional will be guaranteed a massive fight if he decides to return. Today, we'll talk about some possible opponents that Khabib could return for.
Let's get into it!
Khabib's Run at Lightweight Was Unparalleled
The UFC's lightweight weight class has long-been considered the most competitive in MMA. For more than a decade, this division has been home to some of the best fighters in the sport. It takes a truly special athlete to become a champion at 155 pounds.
Back in April of 2018, Khabib Nurmagomedov became the lightweight champion of the world. It was a long-time coming for the Dagestani wrestler. He was already 25-0 in his career and had a skill set that no one could match.
Over the next two years, Khabib was involved in some of the biggest fights in the sport. That includes a massive title fight against Conor McGregor. Khabib did nothing but win and continued to prove that he's the best lightweight on the planet.
The most recent win over Justin Gaethje truly proved Khabib's greatness. Many felt that Gaethje had the perfect style to dethrone the champion. Khabib pushed the pace early and eventually secured a technical submission win in the second round.
At 32 years old, it would seem that Khabib is in the prime of his fighting career. For that reason, many were shocked to hear that he is hanging up the gloves. As we've seen time and time again, however, MMA retirements don't always last for long.
UFC President Dana White seems to feel that Khabib Nurmagomedov may eventually make a return to the cage.
Here's Why Khabib's Retirement From MMA Probably Won't Last
MMA is arguably the most grueling sport there is. In order to compete at a high-level, fighters need to commit their entire lives to training. When the desire to be the best is gone, you see fighter's careers begin to decline.
It's not uncommon to see early retirements from the sport. Khabib Nurmagomedov had enormous pressure on his shoulders every time he stepped into the cage. He left the sport a very rich man and can certainly live out the rest of his days without any worries.
A competitor will always have that spark inside of them, though. Not long ago, Dana White spoke to the media and claimed he wouldn't be surprised to see Khabib fight again in the future.
"He didn't say that he'll fight whatever but he didn't say no," White said. "He's considering the 30-0. His father wanted it and I think that he was super emotional. Had the mumps or measles or whatever, broken toe, trained on a stationary bike for that fight and then came in and fought.. I think he was super emotional. He's still the champ. There's no vacant title open right now or no interim title happening. He's the champ and we'll give him some time to figure out what he wants to do."
Many were surprised to hear this news. It seemed obvious that Khabib would be stripped of his belt after announcing retirement. The UFC wouldn't keep him as the champion unless they felt confident that he would step back into the cage at some point.
Khabib's retirement from MMA was announced at a moment of extreme emotions. Fighters need time to assess their situation days after a fight to truly make decisions. For now, Nurmagomedov holds onto the lightweight title and we may see him reach 30-0 sometime in 2021.
Who Could be the Next Challenger to Khabib Nurmagomedov?
The UFC has actually grown more popular throughout 2020. The promotion is now home to a number of true superstars capable of generating Pay-Per-View buys. That includes Khabib Nurmagomedov.
For Nurmagomedov to return, he'll need to have a worthy opponent. That is to say an opponent capable of generating major fan interest. Fortunately, there are several men that fans would love to see "The Eagle" compete with. Sites like BetOnline are even offering odds on these possible fights!
One obvious option is the rematch with Conor McGregor. These two men first fought in October of 2018 in what remains the biggest MMA bout of all time. Conor is expected to take on Dustin Poirier in January. With a win, he would become the number-one contender at lightweight.
Another man capable of ending Khabib's retirement from MMA is George St. Pierre. For years, GSP was considered the best fighter in the world. He's repeatedly claimed to be willing to challenge Khabib. This would be an incredible way for both men to officially end their fighting careers. Khabib enters this bout as the -250 favorite, while GSP comes in as the +210 underdog.
It will be interesting to see how this situation develops over the next few months. Khabib will likely be waiting for a true challenge to emerge. In the meantime, he can enjoy his time away from the sport.
Do you think Khabib's retirement will last? Who would you like to see him fight next? Let us know in the comments section below!