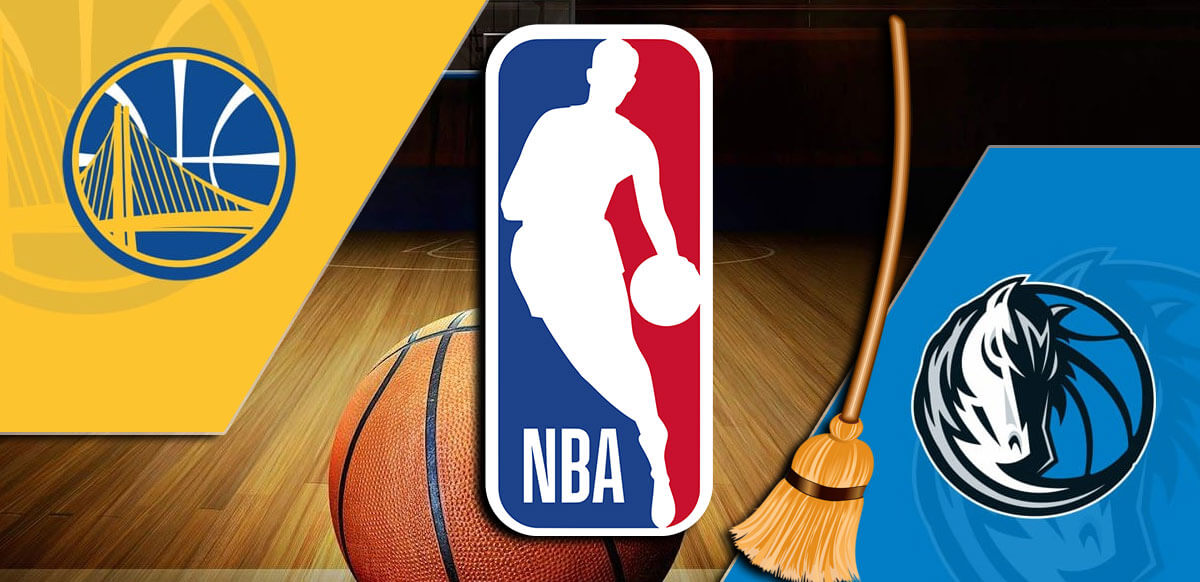 The Golden State Warriors are a -105 betting favorite to sweep the Dallas Mavericks in the 2022 Western Conference Finals.
Golden State defeated Dallas 109-103 on Sunday to take a 3-0 series lead.
Steph Curry is the -150 odds on favorite to win the 2022 NBA Finals MVP award.
The Golden State Warriors are one win away from returning to the NBA Finals for the first time since 2019 and according to the best NBA betting sites, the Dubs are favored to clinch a spot in the 2022 NBA Finals in their next game.
Bet365 USA currently has Golden State as a -105 favorite to sweep the Dallas Mavericks in Game 4 while the odds of the Dubs booking their Finals ticket at home in Game 5 is listed at +140.
Warriors Take A 3-0 Series Lead
Warriors (+120) take a road win and lead the Mavs 3-0 in the series. pic.twitter.com/aJwK53AhS5

— MyBookie – Bet With The Best (@MyBookie) May 23, 2022
The Warriors defeated the Dallas Mavericks109-103 on Sunday night to take a 3-0 lead in the Western Conference Finals and put the Mavs on the brink of elimination. Stephen Curry led the charge with 31 points on 10-20 shooting, including 5-10 from three-point distance. Curry also issued 11 assists and grabbed 5 rebounds in 39 minutes of action with a +19 plus/minus.
Curry has been nothing short of sensational for the Warriors in the series. The two-time NBA MVP is averaging 28.0 points, 8.3 rebounds, and 6.7 assists per game. During this stretch, Curry is shooting an impressive 49.1% from the field and an incredible 48.3% from behind the three-point arc. With his five three-pointers made on Sunday, Curry now has 53 career postseason games with at least five three-pointers made. No other player has even 30 such games.
With the way that he has been playing in the postseason, it's no surprise why Curry is the current betting favorite to win the 2022 NBA Finals MVP award. Curry opened at +1400 to win his first-ever Finals MVP award but is now down to a -150. Meanwhile, Jayson Tatum who also opened at +1400 odds is the second favorite at +450. Dallas' Luka Doncic has gone from a +2500 to a +6600.
Another Game, Another Over for Luka
Another game, another over for Luka 💰

Over 33.5 pts ✅

Over 3.5 3PM ✅ pic.twitter.com/AMGnG7NJD8

— NBABet (@nbabet) May 23, 2022
The Mavs got another big night from superstar Doncic who cashed the over on his 33.5-point scoring and 3.5 three-pointers prop bets with 40 points, 11 rebounds, 3 assists, and four three-pointers made. However, it was once again not enough to topple the current betting favorites to win the 2022 NBA title.
Dallas missed their first seven three-pointers and shot just 13-45 from deep all-game long. Mavs three-point bombers Reggie Bullock and Maxi Kleber shot a combined 0-12 from three-point distance and 0-15 overall in the game. Their struggles offset the 26-point effort from Spencer Dinwiddie and the 20 points of Jalen Brunson. The Mavs have opened as a one-point spread and a slight -115 Moneyline favorites to win Game 4 in Dallas but they have dug for themselves an insurmountable deficit.
No team has ever come back from a 0-3 series deficit in a Best-of-Seven series to win it. In the history of the NBA playoffs, a total of 146 teams have led a payoff series 3-0 and all of them have gone on to win it. Dallas is currently a +1800 to win the series in seven games but that's the longest odds in the series prop bet.