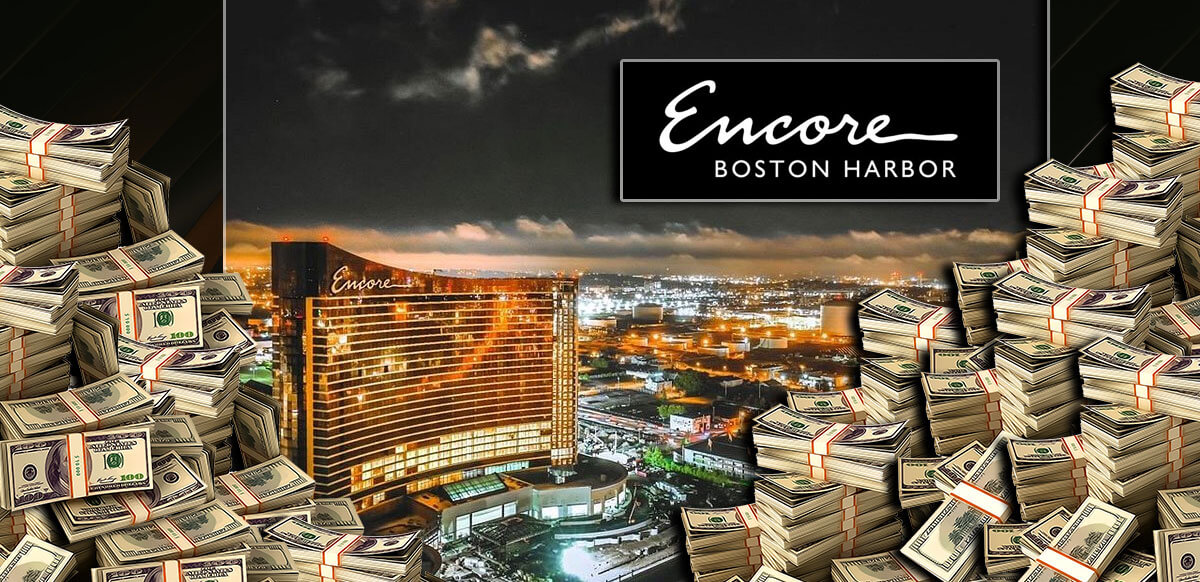 Massachusetts registered a nine-figure monthly gaming revenue for the fist time ever during the month of March 2022.
Encore Boston led the way with $ 64.87 million in revenue from a betting handle of over $442 million.
The March 2022 total gaming revenue of $102.67 million was the first time the state hit a nine-figure revenue.
March 2022 was a record-breaking month for the Massachusetts casino industry, thanks mainly to Encore Boston.
According to an announcement from the Massachusetts Gaming Commission, the previous month was the best month on record for Encore Boston and the second-best month ever for Plainridge Park Casino since Encore opened. MGM Springfield also recorded its third-best month ever in March 2022.
Encore recorded a total of $442,459,368 in betting handle last month, an increase of 40% from its previous high of $402.8 million in July 2021. Including the other two casinos in the state – MGM Springfield and Plainridge Park, the state generated a total betting handle of $836,416,188 in March 2022, an 18.5% increase from the previous month's figures. It also surpassed the previous monthly record of $807.9 million which was also set in July 2021.
First Nine-Figure Revenue for the State
The record-breaking month for Encore generated gaming revenue of $64.87 million. Meanwhile, MGM Springfield, which recorded its second-highest monthly betting handle ever at $216.69 in March 2022, brought in $24.8 million in revenues. On the other hand, Plainridge Park had a total betting handle of $177.27 for March 2022 while producing $12.94 million in gaming revenues.
In total, Massachusetts' three casinos generated $102,085,019 in total gaming revenues for March 2022, marking the first time that the state hit nine-figure revenue in a month. The amount represented a 9.2% increase from the February total gaming revenue of $85.6 million and beat the previous monthly gaming revenue record of $95.98 million which the state set in October 2021.
Tax Payments Also Increase
Accordingly, the tax payments due to the state also increased in March 2022. Encore led the way with $16.2 million paid to the state. MGM's stake was equivalent to $6 million while Plainridge's revenue yielded $6.34 million in taxes. Overall, the state received over $26 million for March 2022 and now has a total of $1.05 billion in gambling taxes since Plainridge Park opened as Massachusetts' first casino in 2015. All casino activities in the state are retail as online casinos are not yet legal in Massachusetts.
Encore and MGM Springfield, which have both slot machines and table games, are taxed at 25% of their gaming revenue per month with the collections going to various state purposes like local aid, the Transportation Infrastructure Fund, and Education Fund. Meanwhile, Plainridge, which only has slot machines, has a tax rate of 49% of gaming revenues. 82% of that tax payment goes to local aid while the remaining 18% goes to the state's Race Horse Development Fund.