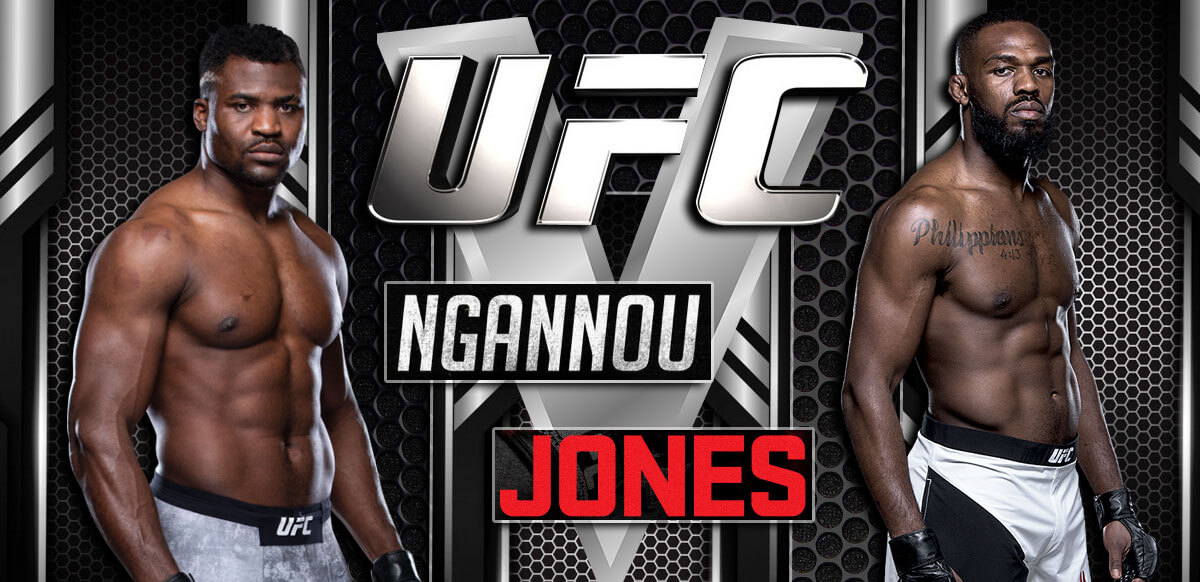 Saturday's UFC 270 win was the final bout in Francis Ngannou's UFC contract.
Ngannou has opened as the -220 betting favorite to beat Jon Jones in a heavyweight bout in the UFC.
The Predator has also opened as a massive +750 betting underdog in a possible Tyson Fury boxing match.
Francis Ngannou impressed with his win over Cyril Gane on Saturday night but what's more talked about than that victory is what is in the Predator's immediate future.
Ngannou's UFC 270 bout against Gane was the final bout in a seven-fight contract he signed with the UFC in 2018. But what is known in the UFC as the champion's clause ties him to the UFC for three more fights or one more year. That is merely an option though and the Predator told reporters before UFC 270 that he will not compete in the UFC again under his current contract.
The speculation further grew when UFC president Dana White didn't put the heavyweight title belt around Ngannou's waist the way White did Deiveson Figueiredo during the co-main event.
So what's next for the Predator?
Super Fight With Jon Jones
Future Events:
Francis Ngannou (-220)
Jon Jones (+180)https://t.co/VO30HT1Mz6 @francis_ngannou @JonnyBones

— BestFightOdds (@BestFightOdds) January 23, 2022
The best UFC betting sites have re-opened the betting lines for an Ngannou vs Jon Jones super fight. This fight has been talked about for over two years now with Jones long claiming to be making a move up to the heavyweight division. The UFC tried to negotiate this fight before but Jones priced himself out.
If the UFC would somehow manage to keep Ngannou under contract, this may be the biggest fight to make for the UFC this year, especially with Conor McGregor still out with an injury. Jones was one of the UFC's most popular champions before his hiatus and although he may be out of the Octagon since February 2020, he's remained relevant, at least on social media.
According to the best UFC betting sites, Ngannou would be a -220 betting favorite to beat Jones. Despite saying on Twitter on Saturday night that he will "F*%k up" either Ngannou or Gane oddsmakers aren't too confident of Jones pulling off the victory against the Predator. Bones is just a +180 underdog. But then again Jones also hinted that he may choose to enjoy retirement. In that case, if Ngannou wants a huge bout, he may need to look for another opponent, probably outside the promotion.
Boxing Match Against Tyson Fury?
MMA and Boxing Opening Odds Alert!

UFC
Francis Ngannou -220
Jon Jones +180

Boxing (any gloves)
Tyson Fury -1500
Francis Ngannou +750

Who do you want to see him fight? pic.twitter.com/4Vu4ShG3uj

— Dave Mason (@DaveMasonBOL) January 23, 2022
Before the Gane fight, Ngannou kept on talking about wanting to box the best professional heavyweight boxers on the planet. In fact, being allowed to compete in professional boxing is one of the clauses he wants to be included in a new UFC contract if at all he will negotiate with the UFC. Ngannou made special mention of WBC and lineal heavyweight champion Tyson Fury.
After a massive money fight with Anthony Joshua fell off last year, Fury himself is looking for a massive payday and given the intrigue and Ngannou's popularity, boxing against the UFC heavyweight champion could be a more lucrative bout than defending his belts against any challenger he could face next.
According to BetOnline, Fury is a -1500 odds on favorite to beat Ngannou in a boxing match, regardless of the weight of gloves they will be wearing in the bout. Ngannou meanwhile, is currently listed as a +750 if he opts to box Tyson Fury next. That would be the largest odds he will be up against, but considering the possible massive  payday, the rewards outweigh both the risks and odds against him.