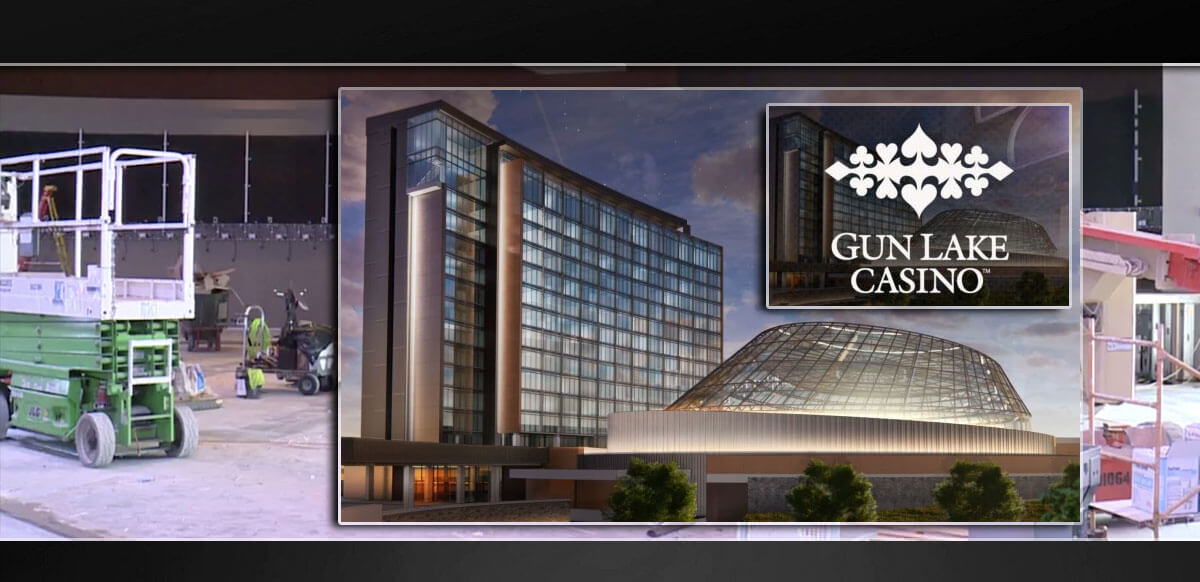 Phase 5 of Gun Lake Casino's expansion will break ground on Thursday May 19th.
The $300 million expansion will include a 15-story hotel and an aquadome with three pools
Last September 2021, Gun Lake finished Phase 4 of its expansion by adding 72,000 square feet of area to its existing property.
Gun Lake Casino in Michigan will break ground on its $300 million expansion project on Thursday, May 19.
Leaders from the Gun Lake tribe and casino will hold a groundbreaking ceremony Thursday for the Phase 5 expansion.https://t.co/TkFuMg86sq

— WLNS Newsroom (@WLNS) May 17, 2022
The groundbreaking event will start at 11 a.m. in the casino's west parking lot on 129th Avenue just east of US-131.
First announced last year, the expansion will include a 15-story, 252-room hotel and a 32,000 square foot aquadome that will house three pools. The project is expected to be completed in three years and will launch sometime in 2025.
Diversifying the Casino into a Resort
The expansion is in line with the goal of the casino's owners, the Gun Lake Tribe, to diversity the casino and turn it into a full-fledged resort. Currently, the property is primarily a gaming facility with more than 2,500 slot machines, over 47 table games, and a sportsbook although it has dining and entertainment options.
According to Gun Lake Tribe spokesman Zach Harig, the hotel has been the goal of the tribe for several years now. They believe that the current expansion will transform the Gun Lake Casino into one of the top entertainment destinations in the Midwest.
Aquadome Has Three Sections
The first pool will be reserved for adults aged 21 or above. The second pool area will be for families while the third one will be dedicated to VIP guests. At night, the VIP section will be transformed into a nightclub, not unlike the other outdoor pool complexes found on the Las Vegas Strip. Private Cabanas, dancing, and DJ will be planned during weekend nights.
Last September, Gun Lake Casino opened a 72,000 square foot expansion featuring more seating for live concerts and sporting events, additional gaming space, outdoor fire-lit entertainment and dining space, enhanced exterior features, and a retail sportsbook. That project brought in an additional 500 slot machines and 12 table games.