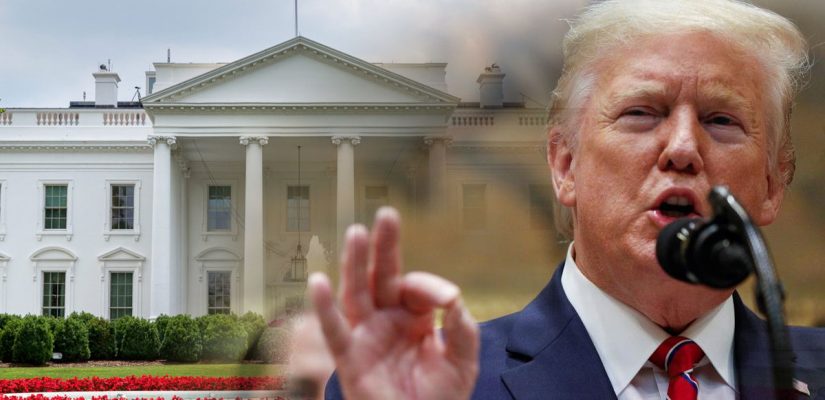 The public hearings phase of the House's impeachment inquiry into President Donald Trump's alleged attempt to solicit a foreign government to investigate a political opponent, Joe Biden.
Day 1 (Wednesday 11/13) saw William Taylor and George Kent testify before the House Intelligence Committee.
Day 2 (Friday 11/15) was Marie Yovanovitch, the former Ambassador to Ukraine's turn.
The second week of hearings opens on Tuesday, November 19, with four witnesses set to testify in two separate sessions.
The first week of the public hearings portion of the House's impeachment inquiry into Donald Trump is in the books! Prior to this point, the investigation has taken place almost entirely behind closed doors – so this has been the country's only opportunity to hear from the various figures who have played a role in this scandal directly.
A quick recap: House Democrats are alleging that the President withheld a pending $400 million military aid package to Ukrainian until President Zelensky agreed to publicly announce an investigation into Hunter Biden's business dealings with Burisma Holdings – a Ukrainian energy company.
Trump staffers are also alleged to have asked for evidence related to Ukraine interfering in the 2016 elections on the DNC's behalf.
Democrats are accusing Trump of circumventing proper diplomatic channels to coerce a foreign government into targeting his political adversaries.
According to the witness and whistleblower accounts, the President was allegedly using Rudy Giuliani to secretly negotiate with Ukraine officials – pressuring them to find and release information that could potentially hurt Joe Biden's presidential election campaign.
Nancy Pelosi initiated the impeachment inquiry on September 24. The White House has not cooperated in the investigation – arguing that there hadn't been a vote of the full House and that the Democrats were conducting interviews with witnesses behind closed doors without GOP input.
A staff memo sent to GOP Congressmen on the three committees involved in the impeachment inquiry outlined the primary points of the President's defense: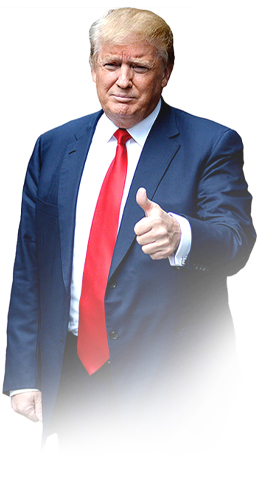 "The July 25 call summary — the best evidence of the conversation — shows no conditionality or evidence of pressure;
President Zelensky and President Trump have both said there was no pressure on the call;
The Ukrainian government was not aware of a hold on US security assistance at the time of the July 25 call; and
President Trump met with President Zelensky and US security assistance flowed to Ukraine in September 2019 — both of which occurred without Ukraine investigating President Trump's political rivals."
Day 1 – Wednesday – 11/13/2019
If the Democratic Party is using these public hearings more as a way to impact the 2020 election than as an honest attempt at removing the President through impeachment, they got off to a good start on Wednesday – day one. According to Nielsen, the live coverage attracted over 13 million viewers on cable and broadcast channels – and that's without including PBS, C-SPAN, and YouTube!
William Taylor
William Taylor was the first to testify. He's the current acting Ambassador to Ukraine.
The focus of Taylor's testimony was a previously undisclosed phone call between the President and Gordon Sondland – the US ambassador to the European Union — said to have taken place on July 26.
Noteworthy quotes:
"The member of my staff could hear President Trump on the phone, asking Ambassador Sondland about 'the investigations."
"Ambassador Sondland told President Trump that the Ukrainians were ready to move forward."
When Taylor's aide asked Ambassador Sondland about Trump's opinion of Ukraine, Sondland allegedly replied: "President Trump cares more about the investigations of Biden."
George Kent
George Kent is the deputy assistant secretary of state for European and Eurasian affairs. He's a high-level official who plays a significant role in developing and overseeing the US's policies towards Ukraine and would thus have intimate knowledge when it comes to the President's dealings with the country.
Kent's testimony argues that Rudy Guiliani and Trump were used by Ukrainian officials to settle personal vendettas – namely against them-Ambassador Marie Yovanovitch.
On Wednesday, Kent said, "It was unexpected, and most unfortunate, to watch some Americans — including those who allied themselves with corrupt Ukrainians in pursuit of private agendas — launch attacks on dedicated public servants advancing US interests in Ukraine. In my opinion, those attacks undermined US and Ukrainian national interests and damaged our critical bilateral relationship."
Day 2 – Friday – 11/15/2019
Marie Yovanovitch
There was only one witness testimony on day two of the public hearings, which took place on Friday. Marie Yovanovitch, the former Ambassador to Ukraine, answered questions about her removal from her post and the public smear campaign led by President Trump and Rudy Giuliani.
Yovanovitch was a subject of the July 25 call between Presidents Trump and Zelensky, with the former referring to her as "bad news," to which the Ukrainian leader agreed. At another point in the summary, Donald mentioned that the Ambassador would soon "go through some things," which she took as a vague threat.
The former Ambassador's testimony is crucial for the House's overall impeachment allegations. On Trump and Rudy Giuliani's side of things, they believe that Joe Biden and Yavanovitch used their positions in 2016, to pressure the Ukrainian government into removing two special prosecutors who were said to be investigating Burisma Holdings.
George Kent and Yovanovitch allege that Victor Shokin and Yuriy Lutsenko, the former Ukrainian prosecutors that were removed, were corrupt and were now peddling misinformation to the Trump administration as an act of vengeance.
Anything to Impact Political Betting Thus Far?
Everything we've seen about the impeachment so far suggests this will be another partisan issue – how one feels about the testimonies depends on their party affiliation. If you're on the left, these hearings are demonstrating how the Trump administration has subverted the Constitution and are using foreign governments to attack political rivals.
Not only did they withhold military aid to encourage Ukraine to publicly open an investigation that could potentially hurt Joe Biden's presidential campaign, but they slandered and bullied a US diplomat in the process – an opinion that Trump didn't help by attacking Marie Yovanovitch on Twitter as her testimony was broadcasting live.
The waters are muddied some by a video of Joe Biden bragging at a Council on Foreign Relations event that he had pressured Ukraine into firing the country's top prosecutor, who happened to be investigating Burisma Holdings – a natural gas company at which Hunter Biden was a board member.
GOP supporters believe the two Ukrainian prosecutors were fired to protect Biden; Yovanovitch and George Kent say Victor Shokin and Yuriy Lutsenko were corrupt. The two prosecutors told Giuliani and Trump that they were in the middle of investigations into Burisma; George Kent alleges that this was a conspiracy theory used to weaponize the White House against the former Ambassador who got them fired.
Trump supporters have also called into question the validity of the CIA whistleblower in this case. Some have argued that the rules required whistleblowers to have first-hand information, but that they were changed at the last minute to accommodate the person at the center of this case (his identity is widely known at this point, but is being censored by most major platforms). These claims have since been refuted, but where one stands on the issue tends to depend on their political affiliation.
John Kiriakou, himself a CIA whistleblower who served a prison sentence for leaking information pertaining to the United States' torture program overseas, has also raised concerns over the whistleblower.
On the Useful Idiots podcast with Matt Taibbi and Katie Halper, Kiriakou pointed out that the whistleblower complaint was written in a manner inconsistent with CIA protocol and instead appeared to be prepared by legal counsel – breaking protocol with how such complaints are to be submitted.
In fact, the treatment of former whistleblowers like Kiriakou, Edward Snowden, and Chelsea Manning is being pointed to as proof that this investigation is a conspiracy by "deep state" officials in the intelligence community to remove a democratically elected President.
The argument being that suddenly, Democratic politicians care about protecting whistleblowers at all costs after the government did everything in their power to destroy these people's lives previously.
No Changes In Election Odds Yet
Ultimately, this entire public hearing appears to be more about the 2020 presidential election than actually kicking Donald out of the White House. As expected, so far, every facet of the case is still hotly contested along partisan lines.
Whatever the case, and whichever side you believe, the objective facts may not prove to be all that important – at least not when it comes to political betting.
As things appear now, it's likely that the House will successfully vote to impeach Donald Trump at the conclusion of their investigation – probably just before Christmas.
Then the Senate will vote on whether or not to remove the President from office. However, for that to happen, at least 20 GOP senators will need to vote for removal – an unlikely outcome with so many Senators running for re-election in states where Trump has an enthusiastic following.
Will these public hearing testimonies hurt Donald Trump's prospects of being re-elected? After one week, they've yet to make a dent in the betting odds – let's see what the House has in store for his in Week Two.
Week 2 Impeachment Inquiry Public Testimony Schedule:
Tuesday, November 19, 2019:
Morning:
Jennifer Williams – Special Advisor to the Vice President for European and Russian affairs
Alexander Vindman – Director for European Affairs for the United States National Security Council (NSC)
Afternoon:
Kurt Volker – United States Special Representative for Ukraine Negotiations
Tim Morrison – Formerly the top U.S. presidential advisor on Russia and Europe on the White House National Security Council. Replaced Fiona Hill in August 2019 and resigned Oct. 31, 2019
Wednesday, November 20, 2019:
Morning:
Gordon Sondland – United States Ambassador to the European Union
Afternoon:
Laura Cooper – Deputy Assistant Secretary of Defense for Russian, Ukrainian, and Eurasian affairs in the office of the Under Secretary of Defense for Policy
David Hale – Current United States Under Secretary of State for Political Affairs.
Thursday, November 21, 2019:
Fiona Hill – Former official at the National Security Council specializing in the former Soviet Union and Russian and European affairs