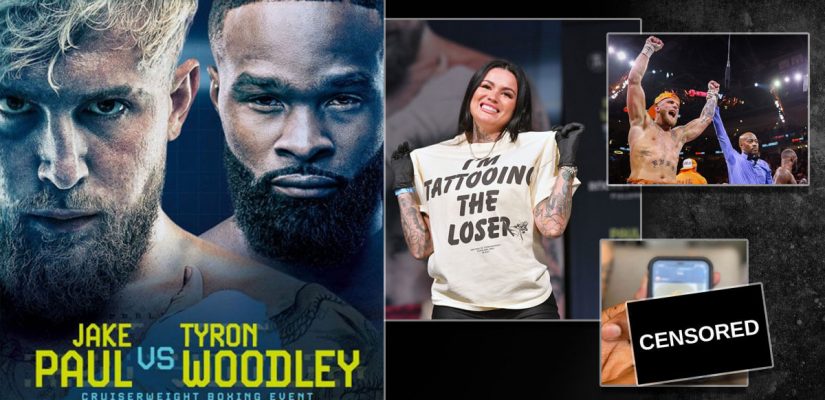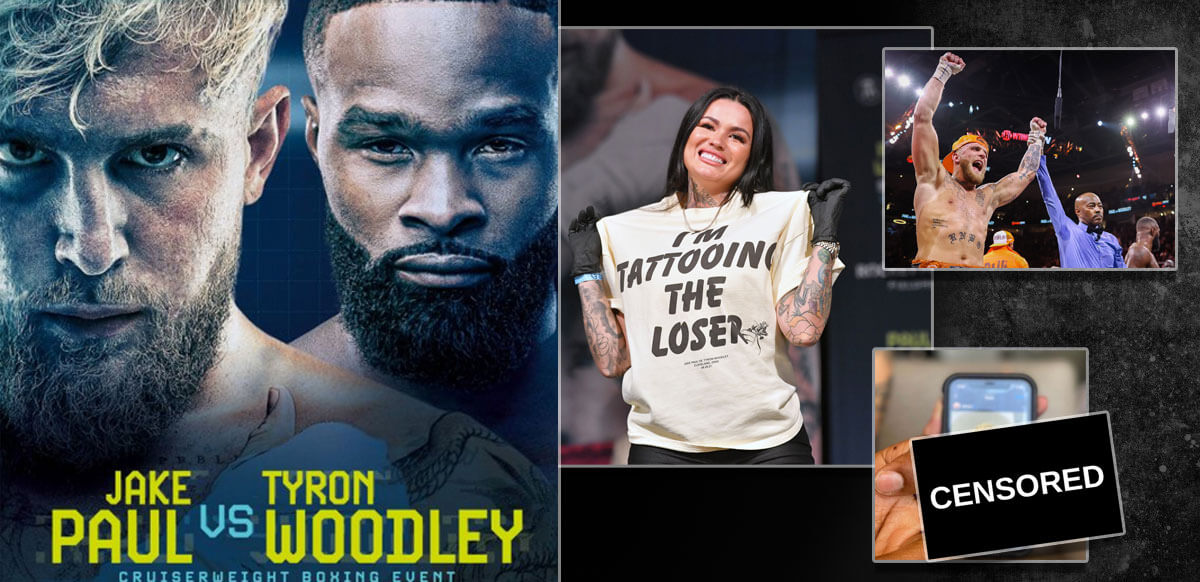 Jake Paul opens as the -175 betting favorite in a Tyron Woodley rematch.
Th Problem Child was a -150 when the betting lines for their first bout opened.
Woodley was the odds on favorite to become Jake Paul's next opponent at +150.
With Tyron Woodley making good on his promise to get an "I Love Jake Paul" tattoo, the best boxing betting sites have opened the betting odds for a possible rematch between these two celebrities.
Jake Paul (-175)
Tyron Woodley (+145)https://t.co/I4Rbf3yStl

— ProBoxingOdds (@ProBoxingOdds) September 27, 2021
Woodley posted his brand new tattoo on Social media on Monday:
Tyron Woodley really got a Jake Paul tattoo ?

(via @TWooodley) pic.twitter.com/mWp2wOHwBf

— Bleacher Report (@BleacherReport) September 27, 2021
It is up to Jake Paul now if Woodley's ink work works for him because the last time he talked about Woodley, he mentioned specific guidelines which Woodley must follow while getting inked.
Jake Paul Beats Tyron Woodley Via Split Decision
Jake Paul beats Tyron Woodley via split decision in their boxing match. #PaulWoodley pic.twitter.com/ItgHIMH86S

— SportsCenter (@SportsCenter) August 30, 2021
Paul defeated Woodley in their 8-round boxing bout last August 30 in Paul's hometown of Cleveland, Ohio. But unlike his previous bouts where he dominated his opponents and won by knockout, Woodley took Paul to the full route and gave the former Disney actor everything that he could handle inside the boxing ring.
Paul entered the fight as the +200 betting favorite and saw his live odds at -325 after an impressive first two rounds. However, when Woodley started letting his hands fly, he didn't just connect but his punches seemed to bother Jake Paul. At the end of Round 5, Woodley became the -140 favorite and Paul the +110 underdog. The good thing for Jake Paul was that he closed out strong, although not necessarily stronger than Woodley.
Entering the 7th round, Paul was back as the -125 favorite and Woodley the -105 bottom dog. The YouTube superstar started the final round as the -165 betting favorite to win the bout Woodley kept on fighting back. The judges however scored the bout 78-74, 77-75, and 75-77. Woodley asked for a rematch and Jake Paul gave him one condition: to make good on their tattoo side bet.
Jake Paul's Tattoo Guidelines
Tyron's tattoo guidelines:

1. 3×2 inches at least ✅

2. Can't get it covered ✅

3. Permanent ✅

4. Must post on social media✅

5. Has to be visible with shorts and shirt on✅

— Jake Paul (@jakepaul) August 30, 2021
Shortly after their fight, Jake Paul set five guidelines that Woodley must adhere to while getting inked. First, the tattoo should be 3×2 inches tall. Next is that it can't be covered and third, it must be a permanent tattoo. The 4th requirement is that it should be posted on social media and lastly, it has to be visible with shorts and a shirt on.
Judging by Woodley's new tattoo, it looks like it ticks all the boxes except the size. Since it's embedded in his middle finger, it does not appear like it meets Jake Paul's 3X2 size requirement. Still, getting inked with an "I Love Jake Paul" tattoo shows how Woodley wants a rematch badly, especially because of the payday.
Woodley opened as the odds on favorite to be Jake's next opponent at +150 via the BetOnline App. Tyson Fury's younger brother Tommy is second on the odds board at +200 but lately, Jake Paul has been making hints that he wants Tommy to be his next opponent. However, with Woodley making good on their "gentleman's agreement", the former UFC welterweight champion could be in line for another massive payday and a chance to be the first opponent to beat Paul. Unless of course, Jake Paul doesn't want to go through that tough fight again.