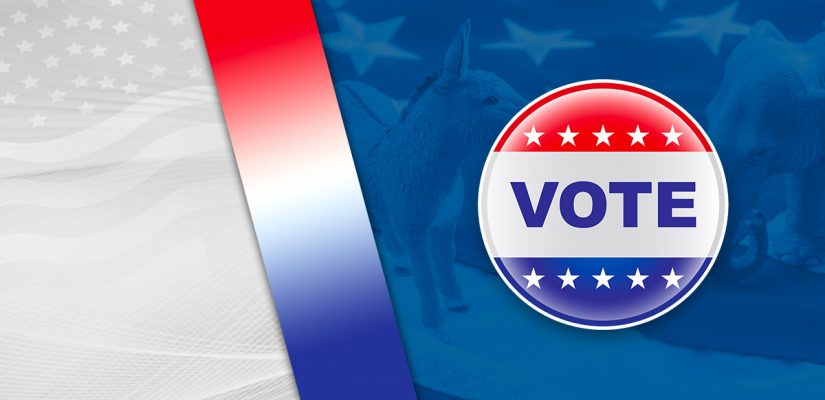 Joe Biden accepted the Democratic Party's nomination for President of the United States of America on Tuesday night at the DNC's virtual convention.
The first two nights of the convention have struggled with poor viewership numbers and critics comparing the broadcasts to a "brutal doctor's appointment" and "binge-watching a Marriott commercial."
The convention has also signaled in which direction the party is headed, featuring several Republican speakers while limiting progressive voices – a strategy that could have dire ramifications in November.
Well, if you took Joe Biden to win the Democratic presidential nomination before April (when Bernie Sanders suspended his campaign) – congratulations! You can finally collect your winnings.
The first of the four-night virtual Democratic National Convention kicked off on Monday to mixed reviews. From the beginning, the convention – which is meant to convey "unity" — has focused on a singular message, summed up by the night one headliner, Michelle Obama:
"We have got to vote for Joe Biden like our lives depend on it," said the former first lady.
The Democrats made it abundantly clear that they've learned absolutely nothing since 2016. Every message is promoted in direct relation to Donald Trump. There are no policy proposals, no plans for the future, just the same existential crisis they've been repeating for four years – you know when they lost the last election.
It is the honor of my life to accept the Democratic Party's nomination for President of the United States of America. #DemConvention

— Joe Biden (@JoeBiden) August 19, 2020
Former Democratic presidential candidate Marianne Williamson said: "They showed a lot of beautiful pictures of POC and made references to BLM, but there was not one mention of an actual policy to help end systemic racism. It's like binge watching a Marriott commercial."
The moment Trump won re-election pic.twitter.com/nEuUp8F0zp

— Secular Talk (@KyleKulinski) August 18, 2020
Biden's nomination was made official on Tuesday after a virtual roll call, during which delegates from each state recited the pledged delegate counts awarded to Joe Biden and Bernie Sanders, each before a local backdrop.
The Democratic nominee will make his keynote speech on Thursday, the final night of the convention.
The "Republicrats"
To win in November, the Democratic ticket must balance the support they receive from liberal establishment loyalists, Republican moderates, and leftist progressives. The loyalists can be counted on to "vote blue, no matter who." Figuring out how to maximize the number of ballots cast by the other two groups is many degrees trickier.
If there was ever any doubt, the convention has made it abundantly clear that Biden is prioritizing moderate Republican support over Bernie Sanders's leftists. Sen. Sanders spoke on day one, and Alexandria Ocasio-Cortez was given roughly a minute to second Bernie's nomination on day two (merely a procedural event); other than that, the first two days were all about the GOP.
BREAKING: As #DemocraticConvention begins, Wall Street donors to @JoeBiden @KamalaHarris are spreading the word among nervous bankers that socialists like @AOC and @BernieSanders are there for party unity; they will have less influence if Biden is elected. More as I get it

— Charles Gasparino (@CGasparino) August 17, 2020
John Kasich, Colin Powell, Christine Todd Whitman, Meg Whitman, and Susan Molinari were all given time to speak as Republicans throwing their support behind Joe Biden. After months of promising Sanders supporters that Joe could be pushed to the left on issues such as criminal justice reform and healthcare, Kasich explicitly promised conservatives that "No one pushes Joe around."
The Democratic Party is counting on progressives to be adequately motivated by the anti-Trump messaging to ignore the apparent slights. If social media reactions are at all accurate, Biden's candidacy may be in trouble.
Replacing Biden?
At the moment, it would appear that the party is committed to going ahead with Joe Biden as their candidate in November. However, I'm still not convinced.
The DNC was always going to have to wait until after the convention to switch out the top of their ticket. Had they tried before, progressives would have pushed for the second-place finisher in the primaries, Bernie Sanders, to replace him.
Now that the nomination is official, if Biden is forced to step down, his replacement is chosen by the Democratic National Committee. This group is made up of party insiders, allowing them to handpick anyone they desire without the primaries coming into the equation.
I'll be watching closely how much smoke and mirrors are required to get Joe through his convention speech and the first debates. From a betting perspective, I've got my eye on Kamala Harris's presidential election odds. At +5000, she represents tons of value.
It's not hard to envision a world in which she replaces Biden at the top of the ticket, Democrats still rally around the anti-Trump message, and the incumbent loses due to the pandemic and economy.