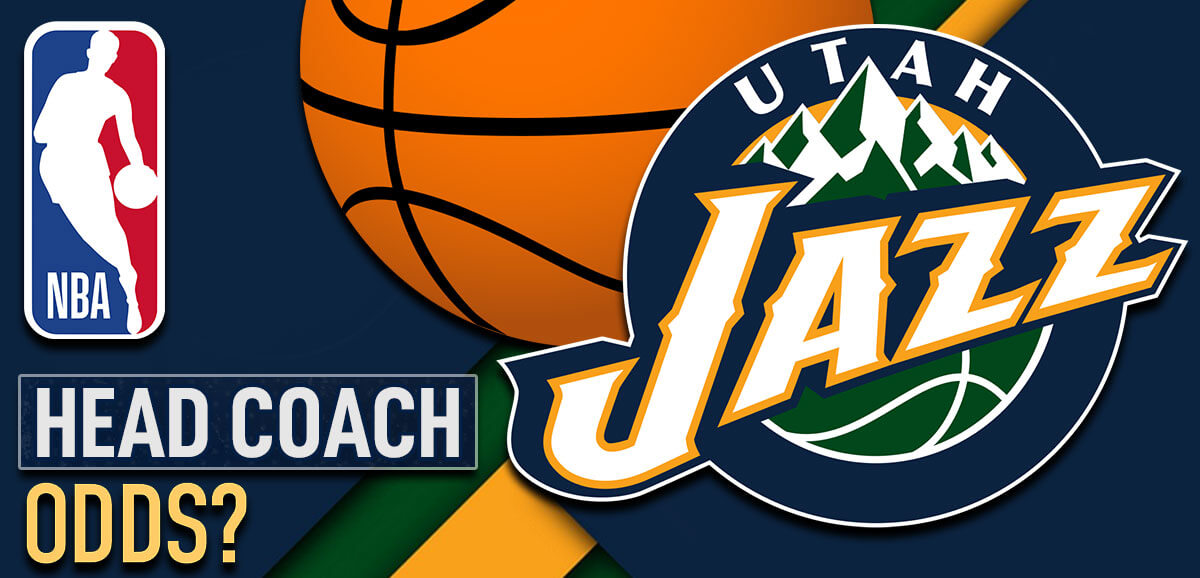 Knicks assistant coach Johnnie Bryant is the +300 odds on favorite to be the Utah Jazz's next head coach.
Former NBA coaches Terry Stotts (+350) and Frank Vogel (+600) are next on the BetOnline odds board.
The Utah head coaching position has been left vacant after Quin Snyder stepped down last weekend.
New York Knicks assistant coach Johnnie Bryant has emerged as the leading favorite to succeed Quin Snyder as head coach of the Utah Jazz.
The team announced last Sunday that Snyder had stepped down after eight seasons as head coach of the Jazz. Utah finished 5th in the Western Conference team standings but was eliminated by the Dallas Mavericks in the opening round of the playoffs, marking their third first round exit in the last five seasons.
Johnnie Bryant Favored to Replace Quinn Snyder
Johnnie Bryant being a candidate for the Utah Jazz head coaching job is a great thing for him, but a not so great thing for the Knicks (✍️ @jordymae012)https://t.co/fNoQIvZ3No

— Daily Knicks (@DailyKnicksFS) June 6, 2022
According to the online sportsbook BetOnline, Bryant is the +300 odds on favorite to be named as the Utah Jazz's next head coach. The 36-year-old University of Utah product served as the Jazz's assistant coach from 2014-to 2020 and is reportedly a favorite of Jazz superstar guard Donovan Mitchell.
Bryant is currently an assistant coach under Tom Thibodeau in New York and is rumored to be the Knicks' point man in its quest to possibly land Mitchell in a trade this offseason. However, with rumors that Mitchell could be seeking his way out of Utah after Snyder's departure, the Jazz could be interested in bringing back Bryant.
Mitchell reportedly considered Snyder's presence in Utah as a significant part of his decision to sign a five-year max contract in 2020. With Snyder now gone, Mitchell is allegedly "unsettled, unnerved, and left wondering what his coach's departure means to the Jazz".
Frank Vogel, Terry Stotts Also Linked to Jazz HC Job
Jazz Rumors: Frank Vogel, Terry Stotts, More Linked to HC Job After Quin Snyder Exit https://t.co/SeRJ1qNI9t

— SportNewsBuzz (@Sportnewsbuzz) June 6, 2022
Aside from Bryant, the other top names linked to the Jazz head coaching job are former NBA coaches Frank Vogel and Terry Stotts. Stotts is next to Bryant on the BetOnline odds board at +350. The former Portland Trail Blazers head coach led his team to 8 consecutive playoff appearances including a trip to the 2019 Western Conference Finals. Stotts was fired after the 2021 season with the Blazers failing to go over the hump.
Meanwhile, Vogel was fired after the end of the 2021-22 regular season after his Lakers missed the playoffs despite opening with the second-best odds to win the NBA title and a -5000 odds of making the playoffs. Vogel steered the Lakers to the 2020 NBA title in the Orlando Bubble but his last two seasons there ended in disappointment. He is a +600 to be the Jazz's next head coach.
Current Jazz assistant head coach Alex Jensen and former Rockets head coach Mike D'Antoni are next on the betting board at +700 odds. Meanwhile, Bucks assistant coach Chris Lee is pegged at +800 odds while Celtics assistant Will Hardy has +900 odds. Toronto assistant Adrian Griffin and Utah assistant Dell Demps are also listed at +900 odds.