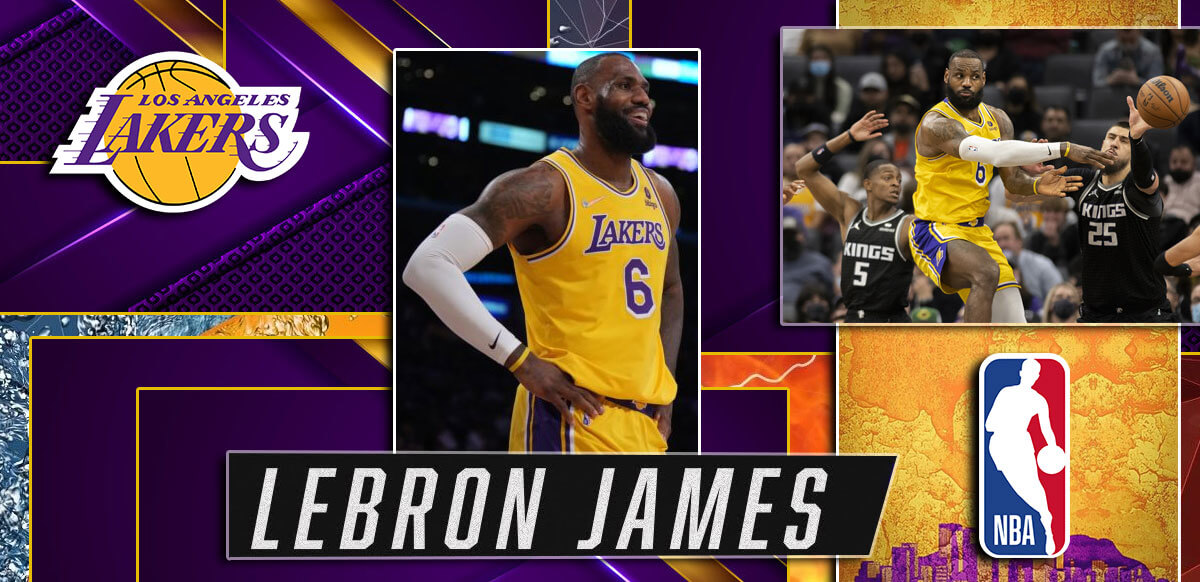 LeBron James has averaged 34.2 points per game in his last 12 gams played.
James has gone over his game scoring prop bet 11 times in his last 12 games played.
The Lakers however are just 7th in the West at 21-21 SU and are the worst ATS team in the league at 17-25 ATS.
Year 19 has seen 37-year old LeBron James do the heavy lifting for the Los Angeles Lakers.
The Purple and Gold added the likes of Russell Westbrook and Carmelo Anthony during the offseason to give Anthony Davis and LeBron James especially, the much-needed support so that they would still be 'fresh' during the playoffs. But things have not worked out as planned as the Lakers are struggling just to even make the Top 6 and an outright playoff spot.
With Anthony Davis in and out with injuries, James has had to carry a heavy load for the Lakers. Impressively, he has been able to do so and has been profitable for his prop bet backers but unfortunately for the team, they have not been able to compliment James' brilliance with victories.
LeBron Points Prop Over is 11-1 in Last 12 Games
Year 19.

Lebron James points prop over is 11-1 in his last 12 games

He's averaging 34.2 PPG over that stretch pic.twitter.com/oyJD2Ar6jK

— Bets Stats (@betsstats) January 13, 2022
James currently leads the league with 19 30-point games this season with Kevin Durant, Trae Young, Joel Embiid, and Giannis Antetokounmpo behind him with 15 each. What makes' LeBron's feat stunning is that 11 of his 19 30-point games have come in his last 12 games.
During this 12-game stretch, King James put up 7 consecutive 30-point games to become the first player in the history of the NBA, aged 35 or older, to do so. James is averaging 34.2 points per game during this stretch and not only has he moved to within 0.7 points per game behind Kevin Durant in the scoring race but he's also gone OVER his gam scoring props 11 times during this period.
Bron's scoring prop bet has been set at least 30.5 points in his last five games. Despite that, he's cashed four times, including hitting 43 points in their December 31st game against the Portland Trail Blazers. The only time James didn't go over his scoring prop was when the total was set at 31.5 points against the Minnesota Timberwolves one game after the Blazers game where James scored "only" 26 points.
Lakers Worst ATS Team in the NBA
Best teams against the spread this season:

Grizzlies 28-15 ATS
Thunder 26-14 ATS
Hornets 25-16 ATS
Bulls 23-15 ATS
Warriors 23-16-1 ATS
Heat 23-17 ATS

Worst teams:

Lakers 17-24 ATS
Rockets 17-24-1 ATS
Kings 17-25-1 ATS
Hawks 15-24 ATS
Nets 15-24 ATS
Blazers 15-25 ATS

— John Ewing ? (@johnewing) January 12, 2022
But while James is busy cashing prop bets as of late, the Lakers have sunk to the bottom of the standings as far as ATS record is concerned. Los Angeles entered Wednesday's game against the Kings with a league-worst 17-24 ATS record. They lost the game outright as -3.5 point favorites to drop to 17-25 ATS.
The Lakers aren't too bad when covering the betting spread away from home as they are 8-9 ATS or 47.1% cover as a road team. What's put them at the bottom is how they've played at home. Los Angeles is just 9-16 ATS or a 36% cover spread. As betting favorites at home, the Lakers just 8-14 ATS or 36.32%.
More alarming however is Los Angeles' 21-21 record at the halfway mark of their season. The Lakers opened with the second-best odds to win the NBA title behind the Brooklyn Nets and as the odds on favorite to win the West. But their struggles have put them down to 7th in the title betting boards at +1600 and 5th in the Western Conference odds boards at +750.