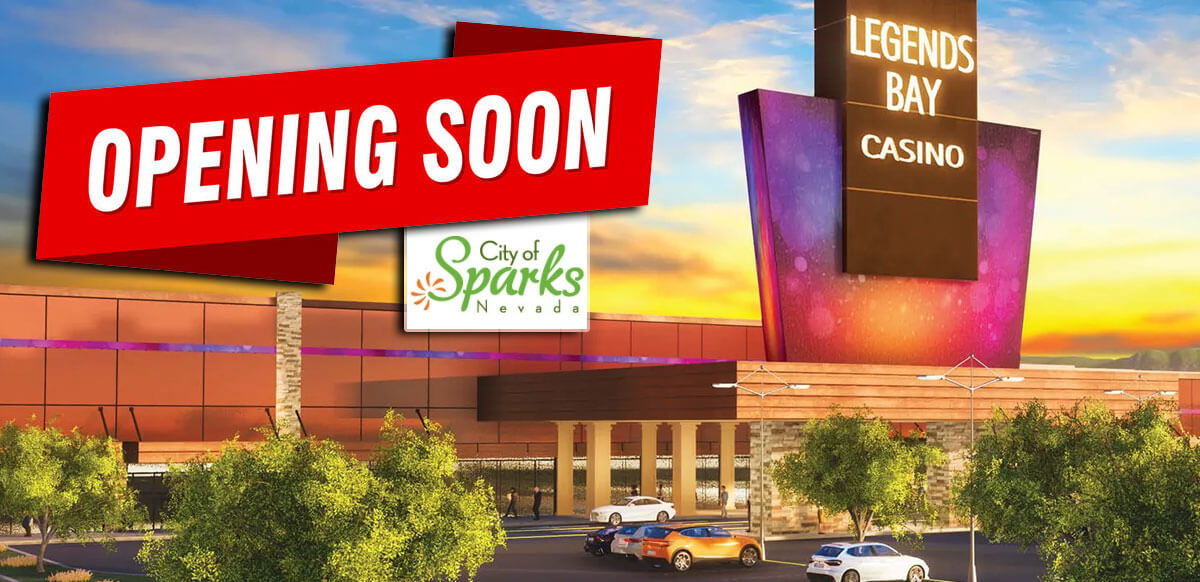 The Legends Bay Casino is expected to open in the middle of 2022.
It will be the first new casino from the ground up in Reno since 1995.
The casino will have a retail sportsbook inside its premises which will be operated by Circa Sports.
Over the years, companies from various industries ranging from tech, retail, manufacturing, and more have broken ground and established their presence in Northern Nevada.
But since 1995, the Reno-Sparks area has not seen a new casino built from the ground up, despite the area's reputation as a gaming destination.
That is about to change this summer when the Legends Bay Casino just east of Reno will open its doors to the public.
The 80,000-square-foot casino at Legends at Sparks Marina on Interstate 80 will offer slot machines, table games, video poker, and several restaurants.
In the Pipeline Since 2007
NEW: Olympia Gaming announced Wednesday that they have broken ground on Legends Bay Casino and expect it to be open mid-2022. https://t.co/DxRxbIAMFL

— KRNV (@KRNV) March 31, 2021
The casino at Sparks has been a project that has been in the pipeline since 2007. The original blueprint saw an 800-room hotel-casino but that was quickly stopped during the 2008 recession. In 2013, Olympia Gaming changed its plans and announced that the project will be carried out in two phases, beginning with the construction of two hotels, and the casino to follow.
In 2018, the 102-room Hampton Suites & Inn by Hilton and the 104-room Residence Inn by Marriott opened in 2018. Then last March 2021, Olympia Gaming broke ground on the casino construction near The Outlets at Legends Shopping Center in Sparks. The project is expected to be completed in mid-2022.
Circa Sportsbook to Open at Legends Bay Casino
​​
Circa Sports will expand to Northern Nevada with a new location at Legends Bay Casino in Sparks. https://t.co/JjXQ9seeaT

— KRNV (@KRNV) April 19, 2022
The casino will also feature a sportsbook which will be operated by Las-Vega based Circa Sports. The operator of the world's largest retail sportsbook secured a deal with Olympia Gaming, the owner of the Legends Bay Casino, to operate a sportsbook at the property which is being constructed just east of Reno.
Circa Sports launched in 2019 at Stevens' Golden Gate Hotel & Casino in Las Vegas. Since then, the sports betting company has expanded its presence to five southern Nevada casinos while also providing mobile sports betting services in Colorado and Iowa. The Circa Sportsbook at the Stevens' Circa Resort & Casino which opened in 2020 is regarded as the largest sportsbook in the world.