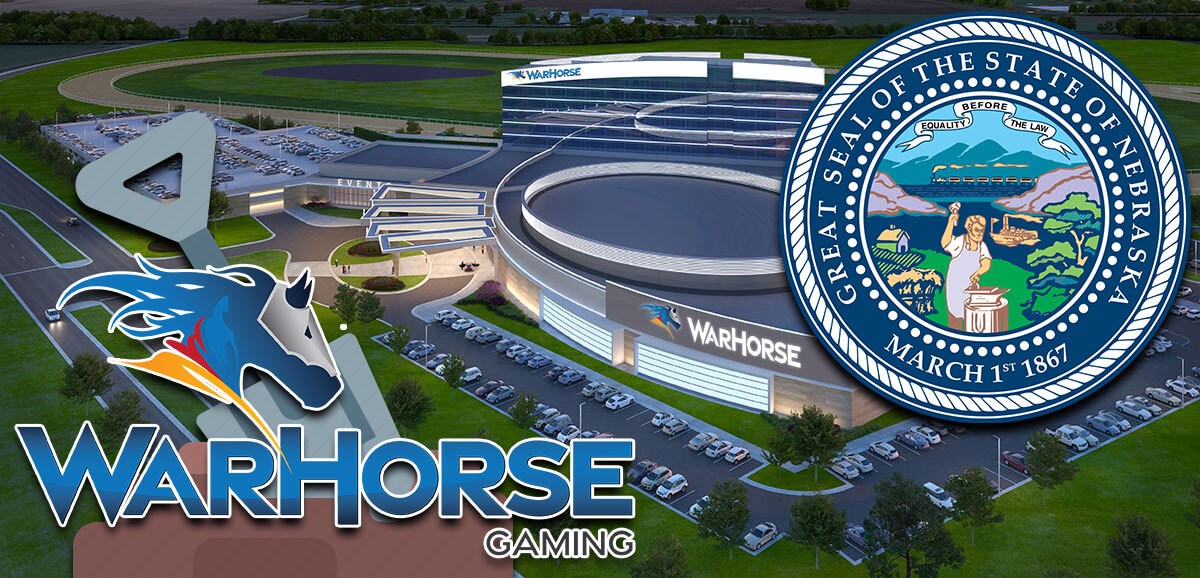 The Warhorse Casino project in Lincoln broke ground last Tuesday.
A temporary casino with 400 slot machines is expected to open in September.
The construction of the permanent casino is expected to be completed in 18 months.
Nebraska's capital city is one step closer to casino gambling as the Warhorse Casino project in Lincoln broke ground on Tuesday.
Construction on #Lincoln's $200 million-plus WarHorse Casino is now underway. https://t.co/j7faYFErLb

— Channel 8 KLKN-TV (@Channel8ABC) July 13, 2022
The event signaled the start of an 18-month construction period for the casino which is owned by Warhorse Gaming, an entity formed by Ho-Chunk Inc. and the Nebraska Horsemen's Benevolent and Protective Association.
In a statement, Ho-Chunk President and CEO Lance Morgan said:
"We're thrilled to have reached this point. It's been a long road getting here since the voters approved the initiatives back in 2020, but we're very excited for all the opportunities WarHorse Lincoln will bring to the community and look forward to delivering on our promise of keeping the money in Nebraska."
Temporary Casino to Open in September
While the Warhorse Casino Lincoln construction is ongoing, the owners are expected to put up a temporary gambling venue with 400 slot machines this coming September. That provisional casino will operate until the full-scale casino is completed. The permanent Warhorse Casino Lincoln will have 1,300 slot machines, 100 table games, a sportsbook, a 200-room hotel, an events space, restaurants, and live horse racing.
Aside from the property in Lincoln, Warhorse Gaming is also set to develop another casino in Omaha. That project is expected to break ground later this summer. Warhorse also intends to put up a temporary facility 10 months after the start of construction at the Omaha site. The interim casino is expected to have 650 slot machines.
Nebraska Casino Industry Starting to Open Up
The latest development in the Warhorse project comes as the Nebraska casino industry is starting to open up. Last month, the Keith County Board of Commissioners and Ogallala City Council approved plans for a $100 million casino project in case the state allows additional casino licenses at new race tracks.
Dubbed the Lake Mac Casino & Racetrack, the casino is owned by the same company that is currently developing a gambling property at Fonner Park. The Lake Mac Casino would feature 600 slot machines, 20 table games, 6 poker tables, a sportsbook, and a show lounge that will feature local and regional entertainment. The project will also include a 100-room hotel, a 100,000 square-foot convention center, an RV park, and a high-end truck stop.