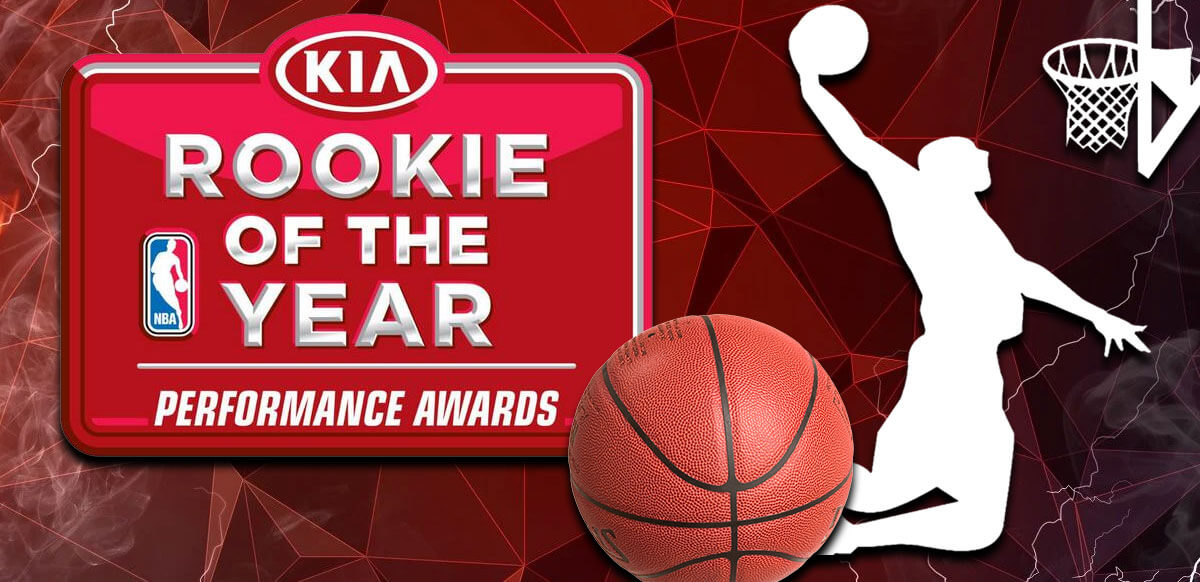 Sportsbooks Keep Cunningham at top as Pistons languish
Barnes' odds subject to Chemistry with Raptors
Mobley's complementary offensive and defensive skills give him inside chance
Rebuilding teams need consistent, young talent and right now in the NBA as it take a quality first-round draft pick around veterans as well as role players to create chemistry to start the move forward.
We are seeing that right now as Detroit guard Cade Cunningham, Cleveland Cavaliers big man Evan Mobley and Toronto's Scottie Barnes are all tied at (+250) to win NBA Rookie of the Year.
The Kia NBA Rookies of the Month for October & November! #KiaROTM

West: Josh Giddey (@okcthunder)
East: Evan Mobley (@cavs) pic.twitter.com/8QX5LfywMk

— NBA (@NBA) December 2, 2021
Rockets forward Jalen Green is in the mix at (+800) with Oklahoma City's Josh Giddey posting (+1600) odds.
Movement over one week has been minimal as composite odds show that last week Cunningham had a slight advantage at (+248) while Barnes was posted at (+263) and Mobley stood at (+305). Green was in the mix at (+485) with Giddy posting at (+1600).
Impaled Pistons Rely on Cunningham
Detroit came into the season with no legitimate hopes for even a playoff sport, but the do have the high pick in Cunningham sandwiched inside young vets in Jerami Grant and Saddiq Bey as these are Detroit's top three scorers.
Cunningham picked up (+300) odds at the beginning of the season as he was just behind Green at (+200).
The Pistons are last in the NBA in 3-point field goal percentage at 29.5 percent and they only average 42.4 rebounds (29th/NBA).
Got a price on my head, but it's a risk to collect it… pic.twitter.com/xEK95Vkhbz

— Cade Cunningham (@CadeCunningham_) February 25, 2021
Cunningham is the second leading rebounder on the team at 6.6 and he is behind Isaiah Stewart's 7.6.
In addition, Detroit is the second worst defensive team in the Association as opponents average 47.6 percent from the field while netting 37.6 percent from three.
Detroit's odds at (+70000) to win the NBA's Central Division as it is in another universe from other teams. Milwaukee leads at (-425) with the Bulls at (+340) and the Pacers (+5000) with the Cleveland Cavaliers (+10000).
Barnes is Storming in Toronto
The Raptors have less of a rebuild as they sit just 2.5 games out of the play-in scenario, so they need to get things right in Air Canada Centre as they are only 2-8 at home.
Scottie Barnes has been a solid contributor at 15.4 points per game while leading the Raptors at 8.2 rebounds per night. At the beginning of the season, Barnes had (+1400) odds as he got off to a good start immediately and was second in scoring at one point for the Raptors.
SCOTTIE GOT THOSE pic.twitter.com/md1iKOWf0J

— Toronto Raptors (@Raptors) November 29, 2021
The Raptors continue to struggle with injuries as they only averages 20.5 assists per game (29th/NBA) which is a direct reflection of those chemistry issues which are associated with the injuries to players such as OG Anunoby and Gary Trent, Jr.
Toronto only has (+6500) odds to win the Atlantic Division as the Nets still lead with (-500) while the 76ers (+500), Celtics (+2000) and Knicks (+2500) follow suit.
Cavalier Attitude
Evan Mobley has had a direct effect on the Cavalier who have shown character with a three-game winning streak after losing five in a row and guard Collin Sexton for the season.
Mobley who had around (+1000) odds at the beginning of the season is like Barnes in how he has had an impact and his numbers have subsequently improved immeasurably.
No surprise here.@evanmobley is the @Kia Eastern Conference Rookie of the Month for October/November! #LetEmKnow

— Cleveland Cavaliers (@cavs) December 2, 2021
Mobley is currently posted at (+175) on some odds boards as he is shooting 49 percent and 14.5 points. On the defensive end, he has blocked 1.9 shots per game, seventh in the league.
As Cleveland is sixth in the Eastern Conference and only 3.5 games out of first, we noted that the Cavs' odds just to win the Central are at (+10000), but they are 13th in the entire conference as they sit at (+30000) to win it.
Green and Rockets Feel the Struggle
Jalen Green has struggled the most of any of the top rookies so far this season. He has shot only 38.2 percent from the floor and is the second leading scorer at 14.0 points per game.
In addition, he is the first of these players to suffer an injury with a hamstring issue. Also, while averaging 30.8 minutes per game, he is averaging 2.3 assists to 2.7 turnovers per game.
. @JalenGreen's been working for this.

he's got a lot to prove. #GLeagueIgnite x #GLeagueAlum pic.twitter.com/f49xCtdtL2

— NBA G League (@nbagleague) August 26, 2021
Green was the favorite early in the season at (+200) and has spiraled downward at (+800) as he also has lower odds at (+1200).
The Rockets' continue to struggled across the boards where they average the most turnovers in the NBA at 18.5 per game and shoot only 43.7 percent (23rd/NBA) from the field.
Giddy Over Giddey
Oklahoma City guard Josh Giddey is looking like a solid guard who can fashion triple-doubles (10.2, ppg, 7.2 rpg, 5.8 apg) as he is leading NBA rookies in assists.
The Aussie is fifth on most odds boards (+1700) after he started at (+2000) to begin the year. The 5.8 assists also leads the Thunder as he is third in scoring behind Shae Gilgeous-Alexander (21.8 ppg) and Lugentz Dort (16.9 ppg).
love this team https://t.co/RD7ocr1YWr

— josh giddey (@joshgiddey) December 2, 2021
Giddey's odds are seen as high as (+1500) to win the MVP Award. OKC doesn't have enough offense as the Thunder is only averaging 99.0 points per game and is getting out scored by 7.1 points per night.
He and Mobley have both been named NBA Rookies of the Month for games played in October and November.