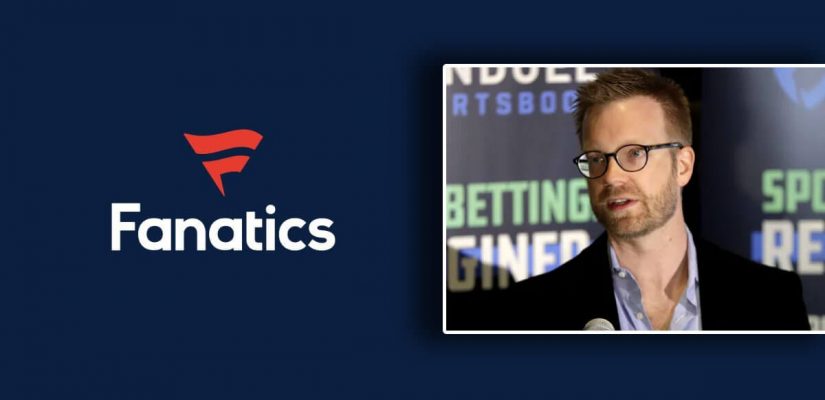 Fanatics to hire ex-FanDuel CEO Matt King
Fanatics planning a foray into the sports betting space
FanDuel became one of the United States' leading sports betting providers under King during his time with the company
Fanatics is looking to make a name for itself in the sports betting space. The well-known licensed sports merchandising company is getting serious about achieving that goal, too. On Tuesday, the New York Post reported that it has hired ex-FanDuel CEO Matt King as it looks to expand and explore additional business opportunities.
King announced in May that he will leave his post at FanDuel, where he has served as CEO for the last four years. King will remain at FanDuel until his successor is announced, and he will join Fanatics in an official capacity at some point within the next two months. This is the second major hire for Fanatics in a couple of months after former Los Angeles Dodgers executive Tucker Kain agreed to join the company earlier this week. Kain will report to executive chairman Michael Rubin in his new post. Kain was reportedly hired to help the company "expand beyond merchandise."
As of now, it is uncertain what King will do with Fanatics. The lines between sports betting companies and media companies has become blurred in recent years, with sports betting becoming a massively popular industry in the United States. 30 states and Washington DC have voted to legalize and open their own regulated sports betting industries since May of 2018, when the US Supreme Court struck down the federal ban on sports betting.
Very interested to see how Fanatics and Michael Rubin push beyond sports merchandise, especially gaming, which seems to be the move on the reported hiring of FanDuel CEO Matt King. Fanatics has one of the largest, if not the largest, database of sports fans in the world.

— Darren Rovell (@darrenrovell) June 22, 2021
Shortly after the SCOTUS ruling, FanDuel joined its primary rival in the daily fantasy sports space, DraftKings, by announcing their intent to enter the sports betting realm. FanDuel opened a popular sportsbook in New Jersey almost immediately after the Supreme Court's decision, and it has gone on to become one of the leading online and land-based sports betting providers in the American industry under King's guidance ever since.
FanDuel's Rise Under King
King was named as FanDuel's CEO in November of 2017 shortly after the US government blocked a proposed merger between FanDuel and DraftKings. FanDuel has retained its place as one of the leading DFS providers in the world in addition to their aforementioned explosion into the sports betting space. In 2018, FanDuel was acquired by Paddy Power Betfair, which rebranded into Flutter Entertainment.
Flutter has reportedly been toying with the idea of spinning off a portion of FanDuel and turning it into a publicly traded company. The plan is reportedly still under consideration even after the announcement of King's departure. DraftKings went public in April of 2020. When he announced his resignation in May, King said, "It has been a privilege to lead FanDuel over the last four years through what has been an incredibly exciting period for the company. With FanDuel well positioned for the next chapter of its growth and always an entrepreneur at heart, now is the time for me to take on new opportunities as the next step in my career."
Fanatics is currently valued at nearly $13 billion. Rubin has developed Fanatics into the biggest sports licensing company in the world, and the company has partnership deals with most major American professional sports leagues. Fanatics reportedly owns a database that includes over 80 million sports fans.