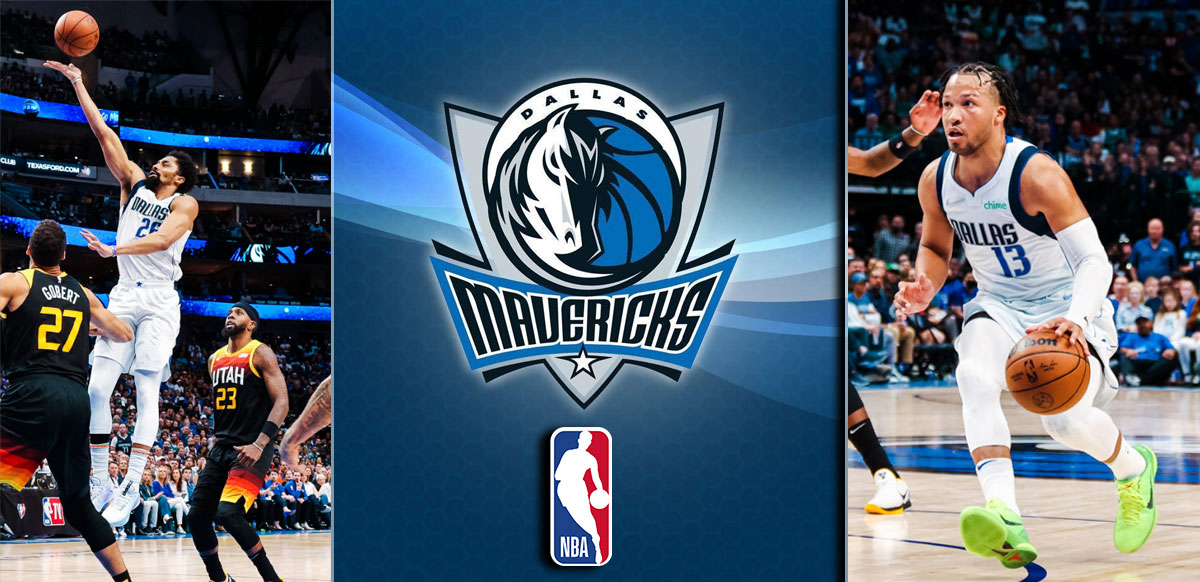 The Dallas Mavericks defeated the Utah Jazz 110-104 in Game 2 of their Best-of-Seven playoff series on Monday night.
Dallas entered the game as +5.5 point underdogs without Luka Doncic for the second straight game.
Jalen Brunson scored a career-high 41 points to lead the Mavs who tied the series at 1-1 before heading to Salt Lake City.
The Dallas Mavericks almost beat the Utah Jazz in Game 1 while playing without Luka Doncic. Despite losing that game, the Mavs knew that if they hit their shots down the stretch in Game 1, they would've been able to pull off the betting upset.
On Monday night, the Mavs made the adjustments to beat the Jazz 110-104 as +5.5 point underdogs at home. Playing without Luka Doncic, the Mavs got the big game they needed from Jalen Brunson.
What a Night for Jalen Brunson
WHAT A NIGHT FOR JALEN BRUNSON ♨️ pic.twitter.com/DH1xgjPzlD

— SportsCenter (@SportsCenter) April 19, 2022
After hitting just 9 out of 24 shots in Game 1, Jalen Brunson shot 15-25 from the field, including 6-10 from behind the three-point arc while scoring a career-high 41 points to lead the Mavs to victory. Brunson also grabbed 8 rebounds, issued 5 assists, and had two steals while easily going over his 22.5 points scoring total prop bet.
Brunson became only the 5th Dallas Mavericks player to score at least 40 points in a playoff game, joining Rolando Blackman, Nick Van Exel, Dirk Nowitzki, and Doncic as the only players to do so. Brunson however, is the only one on that list who scored at least 40 points without committing a single turnover.
Aside from Brunson, the Mavericks also got a huge lift from Max Kleber, who missed a crucial three-pointer in Game 1. Kleber, who had shot just 19% from deep since the All-Star break, made a career-high eight three-pointers on 8 attempts in Game 2 and finished with 26 points. The Mavs, who made just 9-32 three-pointers in Game 1 or 28.1%, made 22 out of 47 triples in Game 2 or 46.8%, a new franchise playoff record.
Luka Could Return in Game 3 or Game 4
Sources say Dallas Mavs star Luka Doncic will return for Game 3 or Game 4 against the Utah Jazz pic.twitter.com/284d3Lo4rT

— Dallas Texas TV (@DallasTexasTV) April 19, 2022
Monday night's win was a huge one for the Mavericks, who were playing without superstar Luka Doncic for the second straight game. Without Doncic, the Mavs opened as series underdogs against the Jazz despite being the higher seed in their first round series matchup. Dallas also closed as betting underdogs in the first two games of the series. They have opened as +6 point bottom dogs at the BetOnline App for Thursday's Game 3.
However, the Mavs could be getting a huge boost in the next game or the game after next with Doncic rumored to be returning to action. Having Doncic back will change the complexion of the series and course the betting numbers. Although Luka's return is not yet confirmed, it's a welcome sign for the Mavericks.
Dallas has shown that it can compete with Utah even without Doncic. They nearly stole Game 1 and then pulled off the betting upset in Game 2. Expect Thursday's game to be another closely contested game between these two teams. If Brunson and Kleber can continue their excellent showing and the Mavs get Luka back, the Jazz are in for a long night.