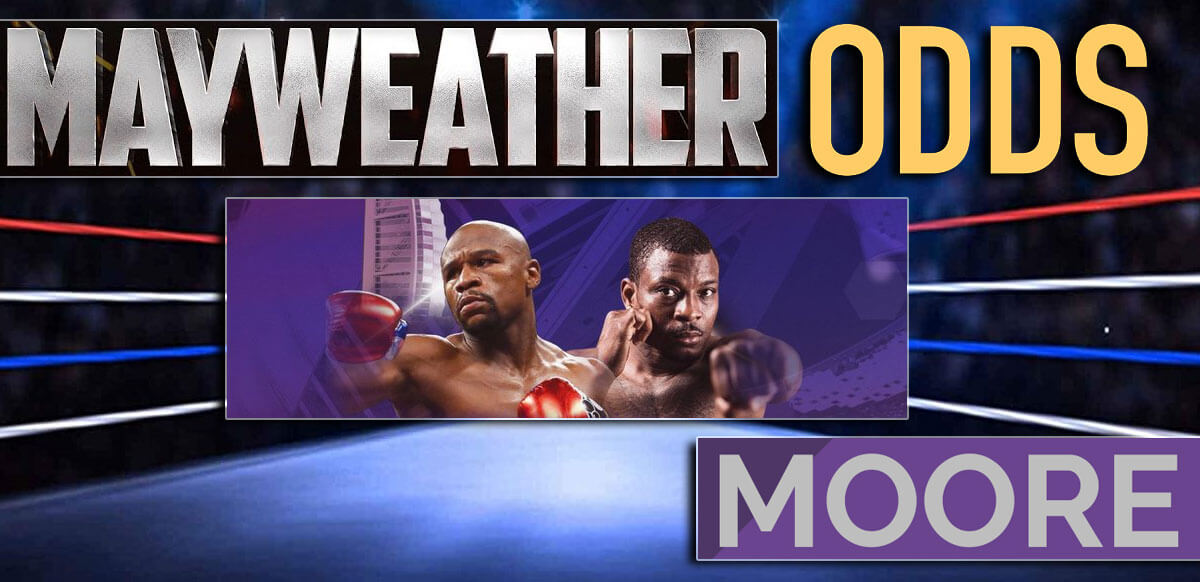 Floyd Mayweathe Jr. opens as -5000 favorite to beat Don Moore.
Mayweather says that the event featuring his exhibition boxing match versus his former sparring partner is happening this Saturday.
The 45-year-old Moore was Mayweather's former sparring partner and an ex-pro boxer trained by Floyd's late uncle Roger.
Floyd Mayweather Jr.s boxing match on top of the third-tallest hotel in the world is back in play.
Mayweather was scheduled to fight journeyman boxer, Don Moore, in an exhibition match on a helipad atop the luxurious Burj Al Arab hotel in Dubai last May 14th. However, the event was shelved due to the untimely passing of UAE President Sheikh Khalifa bin Zayed Al Nahyan who died last Friday.
Now, Mayweather says it happening this weekend although he did not say if it will still take place at the Burj Al Arab or at the Coca Cola Arena where lightweights Tevin Farmer and Mickey Bey were supposed to fight in another boxing event.
With Mayweather's Instagram announcement, oddsmakers were quick to put back the betting odds for the exhibition boxing bout.
Mayweather Massive Betting Favorite
Don Moore (+1000)
Floyd Mayweather (-5000)https://t.co/I4Rbf3yStl

— ProBoxingOdds (@ProBoxingOdds) May 19, 2022
According to the best boxing betting sites, Mayweather is a massive -5000 betting favorite to beat his former sparring partner. Moore meanwhile, hit the opening betting boards at +1000.
There are no odds records for Moore's 19 professional bouts at the boxing site proboxingodds.com. But according to boxrec.com, the 45-year-old had a record of 18-0-1 with knockouts although when you look at his resume, there is no one familiar name on it. However, Moore was one of Mayweather's former sparring partners and was also trained by his late uncle Roger Mayweather, so there is familiarity.
Those links have given Moore the reason to believe that he has the blueprint to become the first fighter to beat Mayweather, even if it's only an exhibition bout. In his storied professional boxing career, Mayweather won 15 major world titles across five different weight classes and went unbeaten in 50 professional bouts.
Unworthy of Eclipsing Rocky Marciano's Iconic Record?
Mayweather-McGregor was a glorified exhibition unworthy of eclipsing Rocky Marciano's iconic record | @ClonesCyclone https://t.co/OsG4kUsgit pic.twitter.com/LMZ8BkJbZW

— Mirror Fighting (@MirrorFighting) September 1, 2017
This marks Mayweather's shortest odds in three exhibition bouts since his retirement. Money Mayweather was the -260 betting favorite when he knocked out Japanese kickboxer Tenshin Nasukawa in 2018. Mayweather then opened at -909 and closed at -650 when he outpointed Logan Paul In June 2021.
Mayweather has never been the betting underdog in his entire professional boxing career. He's fought some of the best boxers of his era across five different weight classes but has never seen the plus money sign next to his name. One of his longest odds ever was at -210 when he fought Manny Pacquiao in 2015 but Mayweather won that bout easily.
In his last professional boxing bout against MMA superstar Conor McGregor, Mayweather closed at -550 odds. The win over McGregor gave Mayweather a 50-0 record to eclipse the record of the legendary Rocky Marciano who retired as champion with a 49-0 record in 1955. But while Mayweather did beat Marciano's record, many refuse to give him the credit because his last bout against McGregor was a mere dignified sparring session against an MMA fighter with no previous pro or amateur boxing experience.