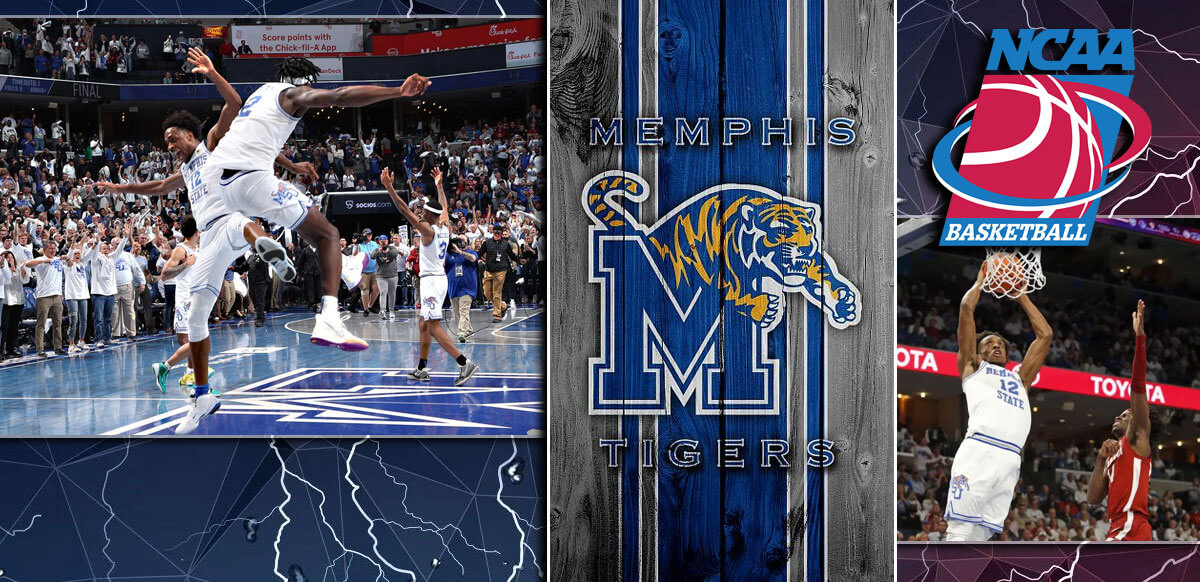 Tigers see no odds changes with plunking Alabama
Duren, Bates getting odds to win Wooden Award
Alabama's Quinerly, Shackelford also mention in Wooden circles
DeAndre Williams scored 20 points, and the Memphis Tigers shot 56.7 percent from the floor in the second half as they rolled to a 92-78 victory over No. 6 Alabama in the Fed Ex Forum in Memphis on Tuesday evening.
MEMPHIS UPSETS NO. 6 ALABAMA‼️

The Tigers' FIRST top-10 win since 2014 snaps a four-game losing streak. pic.twitter.com/i06DOt34bA

— ESPN (@espn) December 15, 2021
The Tigers used a 12-0 run midway through the second half to take a 61-42 lead on a three-point field goal by Tyler Harris with 12:36 to play.
It was a resounding victory that was much-needed by the Tigers as it ended a four-game losing streak after there were rumors of jealousy permeating among the veteran Tigers as they were supposedly not happy with coach Penny Hardaway having a longer leash for 5-star freshmen Jalen Duren and Emoni Bates.
A Memphis State #WhiteOut dub. ?#GoTigersGo | #TunnelVision pic.twitter.com/JlDWi7UoN7

— Memphis Basketball (@Memphis_MBB) December 15, 2021
The Tigers still have the second-best odds to win the American Athletic Conference as they are posting odds at (+380) and are behind Houston (+120).
Cincinnati and Wichita State share odds at (+700) while UCF posts at (+750) and SMU is catching a (+900) number from the online sportsbooks. Williams leads the Tigers in scoring at 11.2 points per contest while shooting 57.9 percent from the floor. Bates is second (10.8 ppg) although he has struggled in his last three games in making only 5-of-23 shots.
He started the season averaging 16.7 points over his first three games but has hit a valley in these last three contests.
This alley-oop sequence from Memphis ? pic.twitter.com/KXPmSZs1DB

— ESPN (@espn) December 15, 2021
Duren is the story, though, as the 6-11, 250-pound center averages 10.8 points and 7.6 boards to start his career while shooting 67 percent from the field. He had 14 points on 7-of-9 shooting while snatching six rebounds last night.
Duren is currently picking up (+4500) odds to win the John R. Wooden Award for the top player in college basketball. He is also seen at (+5000) and (+6000) in some places.
Duke freshman Paolo Banchero (+450), Gonzaga's Drew Timme (+550), EJ Liddell of Ohio State (+1000), Ochai Agbaji of Kansas (+1200), and Purdue' Jaden Ivey (+1200) are currently the top five, according to oddsmakers.
Hardaway has a deep backcourt that is loaded with potential, but Landers Nolley (8.3 ppg) and Lester Quinones (8.4 ppg) are currently struggling with their three-point shooting as both shoot at only 33.3 percent.
Tyler Harris (7.3 ppg) has been solid off the bench in the backcourt as he has made 14-of-28 triples while catching only 12.2 minutes per game.
.@iamyoungty1 ➡️ @MbkDmann ?#GoTigersGo | #TunnelVision

? ESPN pic.twitter.com/dPTapxq2WX

— Memphis Basketball (@Memphis_MBB) December 15, 2021
The Tigers' odds to win the national championship are sitting at (+4000) as back in August before Bates signed, Memphis was posted at (+8000). Once he and Duren came in, the Tigers were at (+1000) and only behind Gonzaga (+700) at that point.
Bama Was All 'Tide' Up
The Crimson Tide led late in the first half but never got on track as Memphis held them scoreless for the final 3:59 while scoring the last eight points of the half, which included two buckets from Malcolm Dandridge off the bench.
Then at the outset, the Tide really lost contact as Memphis then used five points from Bates and four from Duren as the Tigers outscored Alabama, 24-10 over the first 7:26. Variations of pressure defense caused Alabama to turn the ball over 20 times which equated to 29 Memphis points. Alabama is still posting odds at (+320) to win the SEC with Kentucky hanging on at (+260).
The Tide averages 85.4 points per game (9th/CBB), but if you scout them, you realize defensively that attacking the paint vs. the Crimson Tide is a good idea. Opponents are shooting 51.5 percent from two (278th/CBB), and last night Memphis had 44 of their 92 points in the paint and made it to the line 25 times.
?Max Effort – Season 3, Episode 2 ?

An episode you don't wanna miss featuring @jayunoooo#RollTide | #BlueCollarBasketball pic.twitter.com/RkrkKrWOfu

— Alabama Men's Basketball (@AlabamaMBB) December 13, 2021
The backcourt is the strong point of the team, with shooting guard Jaden Shackelford (18.2 ppg, 7.2 rpg) leading Alabama in scoring and rebounding. Jahvon Quinerly (14.8 ppg, 4.3 apg) is a tough matchup not he point because he is such a scorer and freshman phenom Keon Ellis (12.0 ppg, 6.4 rpg) is a lengthy 3-guard who can shoot or get to the rim.
Quinerly has posted better odds for the Wooden Award than Shackelford as Quinerly is at a (+5000) while Shackelford is noted at (+7000), but has crept up to (+6000) in some places. JD Davison (9.6 ppg, 5.2 rpg, 4.8 apg) is another freshman off the bench as he average 25.6 minutes and can get into the paint quickly.
Alabama's odds stand at (+2000) to win the national title as the Crimson Tide are tied for tenth with Kentucky and Michigan. The Tide defeated Gonzaga, 91-82, on Dec. 5 and survived Houston, 83-82, as JD Davison swatted away a tip at the buzzer on Saturday evening that looked like it was in the cylinder.