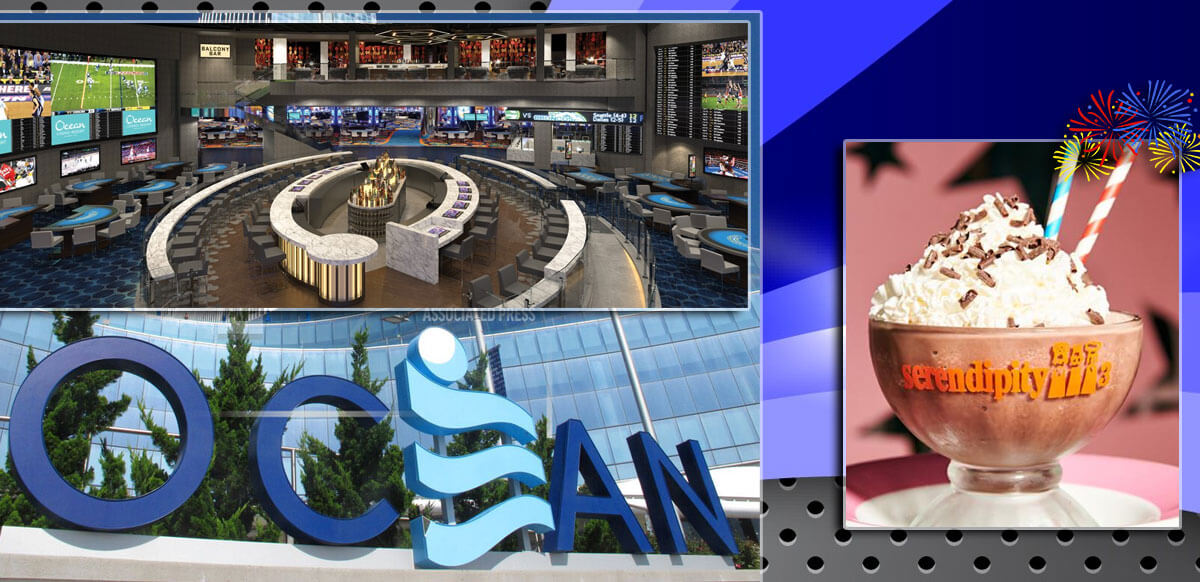 Ocean Casino announced the details of its $85 million development project.
The casino resort will be adding 460 rooms and suites which will be completed by the end of June.
The Gallery Bar, Serendipity, and a Starbucks outlet are also among the upcoming additions to the Atlantic City casino.
Ocean Casino in Atlantic City recently announced the details of its $85 million property development project which will be debuting throughout the summer.
Ocean Casino Resort has just announced over $85 million in property development set to debut throughout the summer. Updates include the completion of over 460 hotel rooms and suites, The Gallery Bar Book & Games, and multiple new food and… https://t.co/dkhfSCE7hI

— Press of AC (@ThePressofAC) May 23, 2022
Said Bill Callahan, General Manager for Ocean Casino Resort:
"Ocean is committed to providing the best guest experience in Atlantic City. Between our new hotel product, the addition of The Gallery Bar, Book & Games, and various new food and beverage outlets, there will be more reasons than ever to come to Ocean this summer."
Blu Rooms and Gallery Bar
The new 463 – square foot Contemporary Blu rooms will be available starting July 1st. The $72-million project features beach-inspired flooring and wall coverings plus soft-touch fabrics. Meanwhile, the Social Suite has additional amenities such as a dining area, wet bar, and lounge seating for guests to hold small gatherings.
Likewise, the $5.2 million Gallery Bar Books & Games will open to the public on July 1. It will feature an elevated 100-foot bar and lounge, video poker, roulette tables, blackjack, and 140-feet led walls.
In the center of the casino floor like the former William Hill sportsbook in the venue is the Gallery which will be the place to house social betting, big game nights, and after-hour experiences. A 17-foot staircase will connect to the Balcony Bar, a mezzanine bar and lounge where the casino's guests can enjoy the ultimate VIP sports betting experience.
Serendipity3
The popular Serendipity3 will open next Wednesday, June 1st. The famed New York landmark is located across Villain & Saint and The District, the home of the world-famous Frrrozen Hot Chocolate will offer a unique dining experience that will transport guests into a fantasy world filled with great food and desserts.
Later this summer, the latest Starbucks in Atlantic City will also debut at Ocean. Situated beside the Topgolf Swing Suites, the Ocean Starbucks will feature impressive views overlooking the ocean.
Ocean Casino also launched a new website called TheOceanAC.com. The website details the latest offerings of the resort including hotel bookings, food and beverage, spa, entertainment, and nightlife.