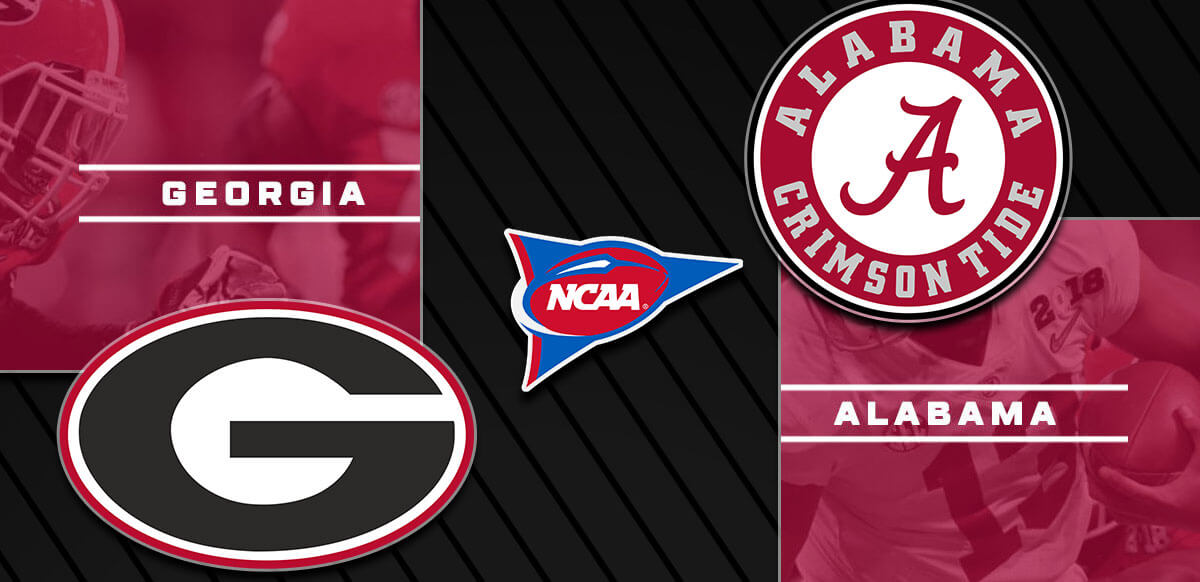 Sportsbooks confident in SEC duo across the boards
Longshot numbers are amazing for five other SEC teams
Stroud can overtake Young in Heisman race
Georgia and Alabama are about to culminate another sleepy college football season where generally these two teams have dominated the SEC gridiron wars.
The Bulldogs continue to lead the league with odds at (-200) after their bye week while the Crimson Tide hoist ( +170) after generally a bye-week where they ran over New Mexico State, 59-3.
Game Win Poster: NMSU

?: 59 ?: 3#BamaFactor #RollTide pic.twitter.com/gZzA5gXjz8

— Alabama Football (@AlabamaFTBL) November 15, 2021
Last week, Georgia posted at (-175) with Alabama at (+135) as it is a foregone conclusion that the two teams will matchup in Atlanta on Dec. 4 for the SEC title.
Ohio State (+400) has bounced back and the
online sportsbooks
have confidence in the Buckeyes to give the Bulldogs and Crimson Tide a run for the title.
Alabama has won six of the last nine SEC Championship games as they have appeared in those six games while LSU, Georgia, and Auburn have been the winners in the three where Alabama did not appear.
As for the winners of the 29 SEC Championship games, the favorite is 24-5 SU, and is also 14-14-1 ATS and the total has gone over in 18 of these 29 games.
The odds are strung further apart as these are the top two regarding national title odds. Georgia has odds at (-120) and Alabama at (+360).
That may because Alabama is in a must-win scenario in the SEC Championship game or otherwise the Crimson Tide would have two losses  and it would be hard to justify wedging out the one-win teams or potentially a 13-0 Cincinnati to include Alabama.
Worthy of Mention
It feels like the narrative will never change as the regular season is just a song and dance to get to the point where we talk about the same tired names every year.
However, Ole Miss (+5000) is 8-2 and 4-2 in the SEC with Vanderbilt and Mississippi State remaining after they used a solid defensive performance in taking out Texas A&M (+20000), 29-19, last week in Oxford.
This is the final score graphic. pic.twitter.com/8NqccxS3Q1

— Ole Miss Football (@OleMissFB) November 14, 2021
The Rebels picked off Texas A&M quarterback Zach Calzada twice as one of those going for a 52-yard return for a touchdown by A.J. Finley and then  Ashtani Sistrunk turned the lights out on the Aggies with his pick which set up a late Rebels touchdown to ice the game.
The Mississippi State (+30000) win over Auburn (+10000) was fraught with disbelief as Auburn blew a 28-3 lead and lost quarterback Bo Nix and kicker Anders Carlson for the season with injuries.
.@Jcalv6 with his second touchdown of the afternoon. He's got two scores on 4 receptions#HailState? | ? » ESPN https://t.co/QJMfmJd4py pic.twitter.com/GfoPtYPdWg

— Mississippi State Football (@HailStateFB) November 13, 2021
State QB Will Rogers had a 415-yard passing game with six touchdown passes as the Bulldogs scored 40 unanswered points in picking up the win.
Arkansas is the last team garnering any odds this week as the Razorbacks are posted up with (+15000) after winning, 16-13, at LSU. It was the Razorbacks' first win in Baton Rouge since 2015.
Both teams sputtered offensively as the Razorbacks turned the Tigers over three times.
Two weeks ago, everyone was a long shot as well except for Georgia and Alabama. Auburn (+4000), Texas A&M (+8000), and Ole Miss (+10000) rounded out the top five.
Let's Go Heisman-ing
Bryce Young completed 21-of-23 passes for 275 yards and five touchdowns in Alabama's win over New Mexico State on Saturday. Young stays in the lead with (+180) while C.J. Stroud (+200) of Ohio State has continued to gain on Young in the past few weeks.
He completed 31-of-38 passes for 405 yards in last week's 59-31 win over Purdue. It was also the third game this season where he accumulated five touchdown passes.
Michigan State running back Kenneth Walker, III, (+300) is in the ballpark with Young and Stroud after he rushed for 143 yards on 30 carries with two touchdowns in the Spartans' 40-21 bounce-back win over Maryland.
Poetry in motion ? #K9ForHeisman pic.twitter.com/X8egcsQyUn

— Michigan State Football (@MSU_Football) November 14, 2021
Walker has had 126 yards in seven of the Spartans' ten games and has 200-yards in another two games. He can fortify his Heisman candidacy with a big game this week against Ohio State. The Buckeyes are 13th in the nation against the run as they only allow 105.9 yards per outing.
Ole Miss QB Matt Corral has faded back to (+800) after actually leading Young at a couple of points during the season. He was at (+550) two weeks ago after the Rebels' 27-14 win over Liberty where he passed for 324 yards, but he only threw for 247 yards in completing 24-of-37 passes in the win over Texas A&M.
Pittsburgh quarterback Kenny Pickett has also faded of late as well as he is now catching (+2500) and in fifth. He led the Panthers to a 30-23 overtime win over North Carolina last Thursday where he threw for 346 yards and three TDs.