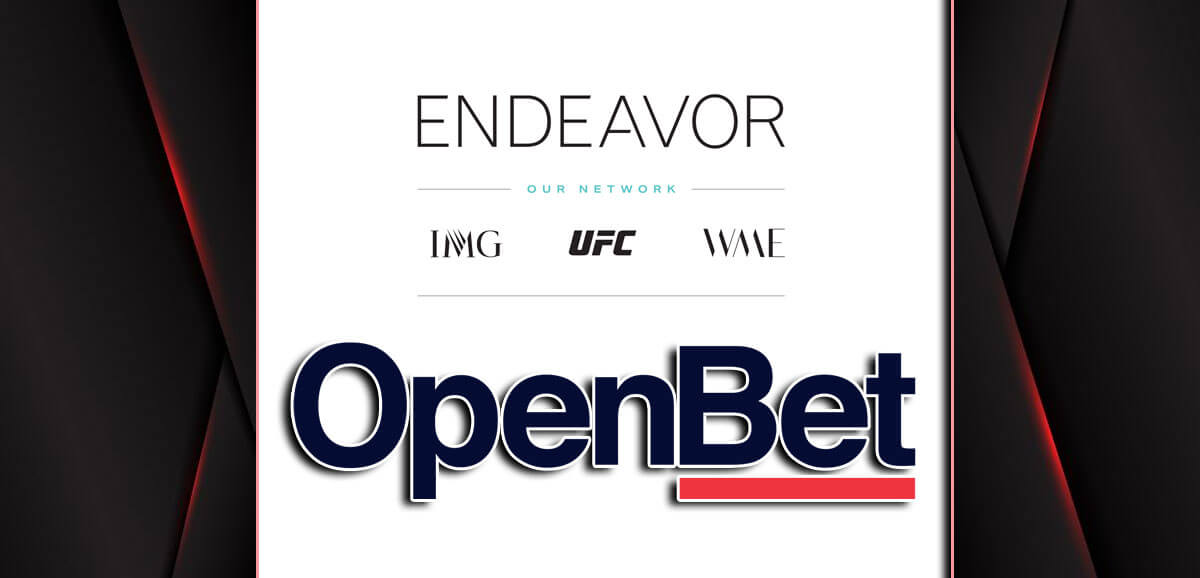 UFC owners Endeavor Group will acquire sports betting company OpenBet.
The deal was originally valued at $1.2 billion last September is now priced at $800 million.
Endeavor plans to combined OpenBet with its IMG Arena sports betting unit.
UFC owners Endeavor Group Holdings Inc. will acquire sports betting business OpenBet for $800 million. This was announced by OpenBet owners Light & Wonder Inc. on Thursday.
Endeavor to buy sports betting business OpenBet for $800 million – https://t.co/OmmObZespb

— Investing.com Stocks (@InvestingStockz) July 1, 2022
The transaction, which originally had a target completion date of June 30, 2022, could run into the fall, according to the filing.
OpenBet Will Combine With IMG Arena
Endeavor expects to create a unique value proposition by combining OpenBet's betting technology with IMG ARENA's data and video feeds.

(by @MattRybaltowski)https://t.co/PQEqQtFSvD

— Sports Handle (@sports_handle) September 28, 2021
The deal comes at a time when the online gambling industry is seeing takeovers and acquisitions as more states in the U.S. continue to legalize sports betting since the U.S. Supreme Court repealed the 1992 Professional and Amateur Sports Protection Act in 2018.
Under the purchase, OpenBet's betting tech will combine with IMG Arena's data and video feeds. As the sports betting brand of Endeavor. Currently, IMG Arena works with more than 400 sportsbook brands in providing live streaming and on-demand virtual sports products for customers not just in the UFC but also in the PGA Tour, MLS, Wimbledon, and Ryder Cup.
Online sports betting boomed during the start of the COVID-19 pandemic when retail bet shops were closed and customers turned to internet sports betting to place bets. The pandemic restrictions have been lifted but bettors now enjoy making wagers from the comfort of their home desktop computers or mobile devices.
Original Selling Price Was $1.2 Billion
OpenBet sale price slashed from $1.2bn to $800m as Endeavor prepares to take charge from Q3 🤝🏈

👉 https://t.co/DfgKuQ4eeU$LNW $EDR

— iGaming NEXT (@iGamingNEXT) July 1, 2022
Last September, Endeavor announced that it would purchase OpenBet for $1.2 billion, with $1 billion to be paid in cash and $200 million in Endeavor shares. However, the selling price has been reduced by $400 million. The new price will be paid with cash amounting to $750 million and 2.3 million Endeavor shares worth $50 million.
Although the reason for the price drop was not revealed in the filing, the deteriorating market conditions and falling stocks have likely altered the valuation of the deal. Media stocks have also suffered along with the broader markets due to the rising inflation, high-interest rates, and fear of recession.
Light & Wonder has fallen 45% since last year's announcement while Endeavor shares have dropped 28% during that span. Endeavor shares closed at $20.56 on Thursday, which is way down from a high of $35 last year. Meanwhile,