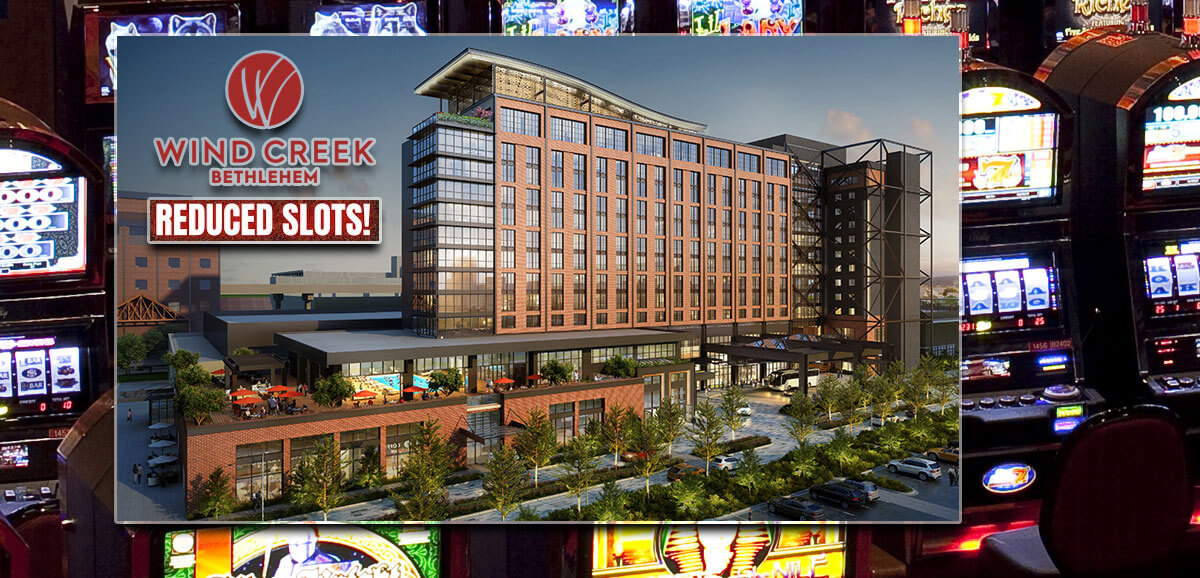 The PGCB approved the request of Wind Creek Bethlehem casino to reduce its slot machine portfolio.
Wind Creek asked the board to reduce its slots total from 2,973 to 2,318.
The Board also meted out three fines during Wednesday's meeting while also approving the extension of the license for Hollywood Casino at the Meadows.
The Pennsylvania Gaming Control Board approved on Wednesday Wind Creek Bethlehem casino's request to reduce the number of its approved slot machines as part of its post-COCID-19 adjustment.
A reduction in slot machines and a conversion of a restaurant into an area for poker is coming to Wind Creek Bethlehem, pending #Pennsylvania State approval #Gambling #Casino https://t.co/SqRheuH9wH

— Casino.org (@Casino_Org) February 10, 2022
Wind Creek Bethlehem made a request to cut down its authorized slot machine count from 2,973 to 2,318. This includes the removal of the existing 983 slot machines and the addition of 328 new ones or a total net reduction of 655, which was done to upgrade the casino's portfolio with brands that are more popular with customers.
Director of gaming operations Rebecca Gorgas told the board that less than half of Wind Creek's slots are typically in play at any given time and only 70% are in use during peak hours.
Up to 5,000 Slots
Under Pennsylvania's 2004 law, casinos like Wind Creek are given the right to have up to 5,000 slot machines. However, none have been close to having the maximum number at their properties due to the economic law of supply and demand. Any significant change in the casino's gaming floor must be approved by the Pennsylvania Gaming Control Board.
The only exception to that came during the pandemic when casinos were forced to reduce their number of slots due to social distancing protocols. When the COVID-19 restrictions were removed, many casinos across the state realized that they could make as much revenue even with a smaller volume. With its competitors already cutting their slot portfolio, Wind Creek followed.
Other Issues Tackled by the Board
Aside from the Wind Creek approval, the PGCB also issued three fines on Wednesday. Live! Pittsburgh in Westmoreland Country was meted a $7,500 fine for allowing a self-excluded problem gambler a cash advance. Meanwhile, Chickie's and Pete's restaurant inside the Parx Casino was penalized $17,500 for overserving alcohol to intoxicated customers on multiple occasions. Lastly, TDN Money Systems Inc. was fined $7,500 for not promptly filing a report to reflect the change in ownership.
Also, the board added six names to the involuntary exclusion list which bars individuals from entering the state's gaming venues. The PGCB also voted to approve the five-year license extension of Hollywood Casino at the Meadows, which is praised for its signages addressing the issue of leaving minors unattended inside casinos.