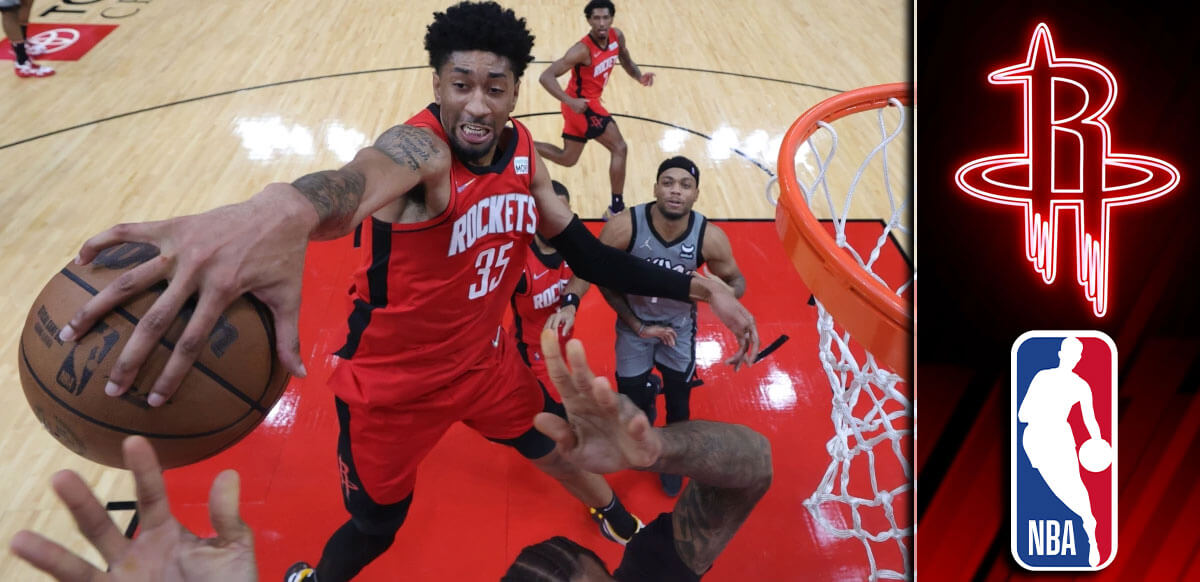 A $100 bettor on Rockets' Moneyline during their current seven-game win streak has won $1,100.
That's compared to a loss of $1,532.43 on the same bet during the Rockets' 1-16 start.
Houston is the first team in NBA history to win seven straight games after losing 15 in a row.
There hasn't been much to cheer about in Houston this season.
After just 25 games played, the Rockets are already 16.5 games off the pace of the NBA's leaders mainly due to a 15-game losing streak early in the season. No. 2 pick Jalen Green suffered a hamstring injury and has been out since November 24th. John Wall is still in the freezer up to God knows when. A $100 bettor at the Rockets' Moneyline had lost $1,532.43 during their 1-16 start ( $100×16 losses = $1600 less $67.57 in win at -148 odds ).
But the Rockets have turned things up lately and have won seven in a row as of December 9th. Likewise, they have been turning in wins for their backers.
$100 Bettor is +$1100 During Rockets' 7-Game Win Streak
The Rockets started the season 1-16

They've since won 7 in a row pic.twitter.com/uzzef086Jq

— Barstool Sportsbook (@BSSportsbook) December 9, 2021
But it's not only the Rockets who have been winning during their stretch. A die-hard Rockets bettor who has stuck with the team during this period would have won a total of $1100 on a $100 bet per game on Houston's Moneyline odds.
The Rockets began this winning streak with a 118-113 win over the Chicago Bulls on November 25th at +320 odds. That was followed by a 118-113 win over the Charlotte Hornets at +180 for total winnings of $500 in just two games. In their next game, the Rockets were a -140 favorite against the OKC Thunder on November 30th giving bettors an additional $71.43 of winnings.
Houston made it two in a row against the OKC on December 2nd but this time won as a +111 underdog. The Rockets were a -146 against the Orlando Magic on December 4th for their 5th straight win and a $68.49 win. Houston then made it six in a row as a +124 Moneyline underdog against the New Orleans Pelicans and they were a +225 bottom dog against the Nets the last time out.
Add up those winnings and you should get a total of $,1,099.92 which is neat and will have nearly make up for the $1,532.43 losses during the first 17 games of the season.
Rockets Writing History
? 15-game losing streak

? 7-game winning streak

? The Houston Rockets are the first team in NBA history to win 7 straight games after a 15+ game losing streak.#NBA75 | #Rockets pic.twitter.com/g2iCrP9l1E

— bet365 US (@bet365_us) December 9, 2021
Houston's seven straight wins have come after they started the season 1-16 and lost 15 in a row. That makes them the first team in NBA history to win seven straight games after losing 15 straight games. Heck, no NBA team has ever had a seven-game winning streak in a season where they also had a 15-game losing streak, what more one after the other.
It's worth noting though that four of the Rockets win during this stretch were against teams currently 27th ( OKC Thunder twice ), 28th ( New Orleans Pelicans ), and 29th ( Orlando Magic ) in the NBA's league-wide team standings and a fourth one, the last, was against a Brooklyn Nets team that didn't have Kevin Durant and LaMarcus Aldridge.
However, the Rockets did end their 15-game losing streak against a Chicago Bulls team that was complete and had a record of 12-7 SU at that time. And three days later, they outdueled a then 13-9 and 100% Charlotte Hornets team in overtime. When you look at the Nets win, Brooklyn still had James Harden, Patty Mills, Blake Griffin, and Paul Millsap so that was still an impressive win.