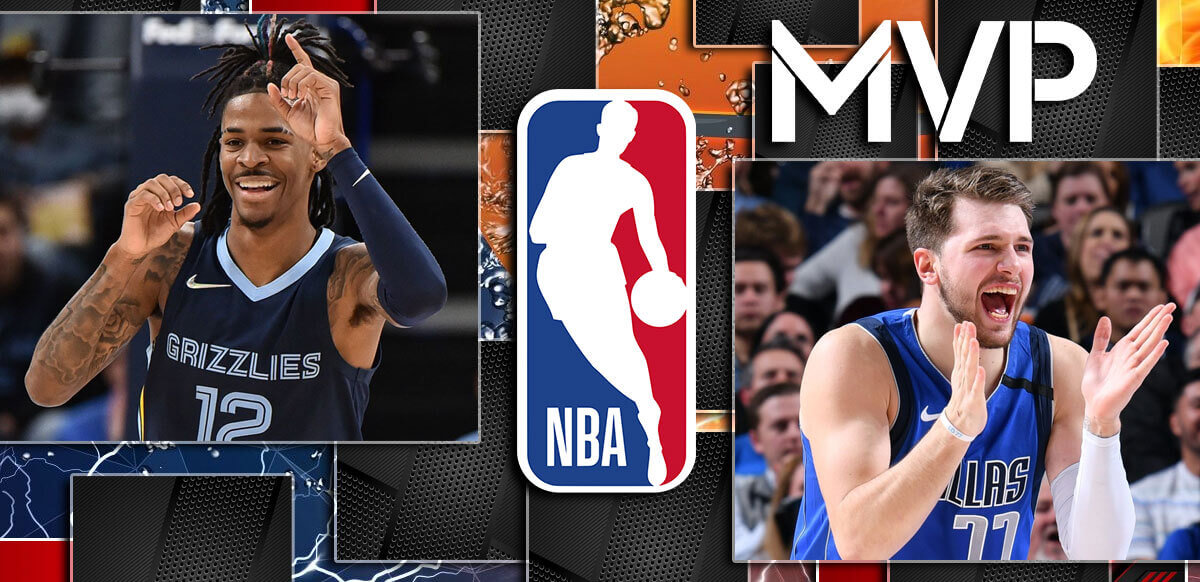 Steph Curry is still the MVP betting favorite but there has been significant movement in the MVP betting boards.
Kevin Durant has been taken down from 2nd to 4th after recently suffering a sprained MCL which will force him to miss 4-6 weeks of action.
Ja Morant has climbed from +8000 to +1600 while Nikola Jokic has gone from +1500 to +700 in the past month while Giannis Antetokounmpo has moved to second at +250.
Steph Curry is still the MVP betting favorite but over the past month, there have been significant changes to the NBA MVP betting boards at the best NBA betting sites.
NBA MVP Odds Movement (12/17/21– 1/17/22)

Jokic +1500?+700
Curry +150➖+160
Giannis +600?+250
Durant +700?+1200
Ja Morant +8000??+1600pic.twitter.com/6CCgHXjRiK

— Bets Trends (@betstrends) January 17, 2022
Of course, the biggest factor currently affecting the MVP boards is the injury to Kevin Durant. Durant was the second favorite behind Curry and was closing in on the Warriors' guard who has been struggling with his shot since breaking Ray Allen's three-point record last December.
Sprained MCL
Durant has sprained MCL, reportedly out 4-6 weeks https://t.co/qfSIaav0LI pic.twitter.com/WCeCZQp1XR

— theScore NBA (@theScoreNBA) January 16, 2022
Durant suffered an MCL sprain of his left knee when a teammate accidentally stepped on his knee during a game last week. The injury is expected to sideline KD for four to six weeks and he could be out until after the NBA's All-Star break. Although the Nets will have Kyrie Irving available for road games and they play 11 out of their next 14 games on the road ( entering Monday's games ), KD's presence will surely be missed.
KD is the NBA's current scoring leader at 29.3 points per game but not only is he putting up the points for the Nets, but he is also averaging 7.4 rebounds, 5.8 assists, 0.9 blocks, and 0.8 steals per game this season. In their first game without KD on Monday night, the Nets lost to the Cleveland Cavaliers 114-107.
With Durant missing at least one month of action, the top NBA sportsbooks have faded him in the MVP betting boards from the second favorite to fourth at +1200 with Curry at +160 and Giannis Antetokounmpo and Nikola Jokic overtaking Durant at +250 and +700, respectively.
Ja Morant Mimicking D-Rose's MVP Year
Ja Morant is almost mirroring Derrick Rose's MVP year ?@StephNoh breaks down how the two athletes compare in their age 22 seasons: https://t.co/4kMqigkAjo pic.twitter.com/xpt95vL0Bg

— The Sporting News (@sportingnews) January 17, 2022
Morant has been spectacular this season and he is the main reason why the Memphis Grizzlies are 4th in the latest Western Conference team standings with a record of 31-15. Memphis won a franchise-best 11 straight games before losing to the Dallas Mavericks last Friday but Morant already made a jump from +8000 to +1600 in the MVP odds boards during that winning run.
Nikola Jokic has been the other MVP contender to make a big leap. The Joker has gone from +1500 last month to +700 in the latest betting boards. Denver has been up and down this past month but Jokic has been having another MVP-type season ranking 10th in the league in scoring at 25.3 points per game, 10th in passing at 7.4 assists per game, and second overall in rebounding at 13.9 boards grabbed per contest.
The other significant mover is Giannis Antetokounmpo of the Milwaukee Bucks who has gone from +600 to +250. The Greek Freak is 3rd in the league in scoring at 28.5 points per game and 6th in rebounding at 11.3 boards grabbed per contest. Over his last 10 games, Antetokounmpo is averaging 31-10-7.