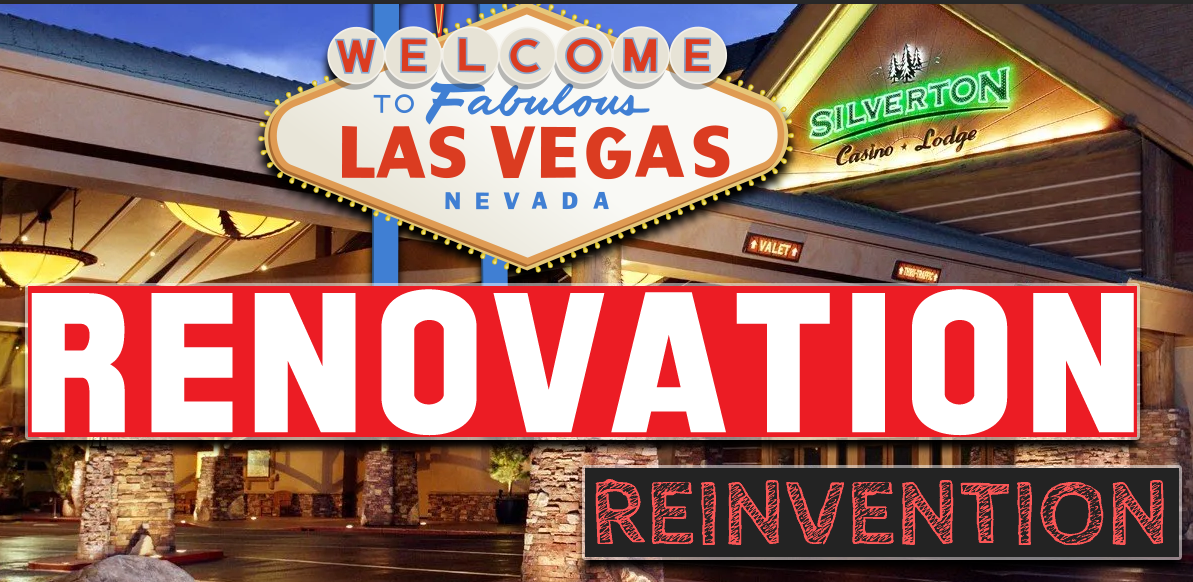 The Silverton Hotel and Casino in Las Vegas announced on Tuesday that it will be undergoing a $45 million renovation.
The renovation will target the resort's hotel and swimming pool
SIilverton will also break ground on a new casino project in Pahrump, Nevada later this year.
Las Vegas' Silverton Hotel and Casino announced last Tuesday that it will be celebrating its 25th anniversary with a $45 million makeover.
The Silverton announced this week that the property will undergo a complete $45 million "reimagining."https://t.co/n1pBu99JyC

— FOX5 Las Vegas (@FOX5Vegas) July 15, 2022
The renovation will affect the casino resort's hotel and swimming pool. The project will be spearheaded by Majestic Realty Co. which is a trusted affiliate of Silverton. According to a press release, the company says that it aims to attract a new audience in addition to its existing customer base.
300 Western-Style Rustic-luxe Rooms
The remodeled hotel will feature 300 "rustic-luxe" guest rooms and suites. https://t.co/FVeHfOSFL4

— KSNV News 3 Las Vegas (@News3LV) July 15, 2022
After its "reinvention", the renovated hotel will feature 300 Western-style "rustic-luxe" rooms and suites with three different themes: Cowboy Kitsch collection, Rustic Modern collection, and Livin' Lodge collection. The designs on these rooms were inspired by its sister property, Hotel Drover, a Marriott Autograph Collection hotel that opened last year.
To prepare for the renovation, the hotel and its adjacent Sway pool deck will be closed beginning early next month and will reopen early in 2023. However, the other parts of the resort, including the casino, restaurants, aquarium, Veil Pavilion, Johnny Rockets, Starbucks, and Bass Pro Shop will continue to be open during the renovation.
The Former Boomtown Las Vegas
1994 – Las Vegas, NV. Boomtown Hotel & Casino opens at 3333 Blue Diamond Road, Las Vegas – becomes Silverton… http://t.co/g7Jp8Tvb

— The MoGH (@TheMoGH) August 16, 2012
Silverton Casino opened in 1994 as the Boomtown Las Vegas. Three years later, was renamed to its current title and has become one of the staples on the Las Vegas Strip. It currently houses more than 1,100 slot machines including video poker and video keno, 26 table games, and a William Hill race and sportsbook.
The brand is also building a Silverton Ranch Casino in Pahrump, Nevada which is about an hour north of Las Vegas. That project was initially slated to start in 2019 but faced several delays. Construction is expected to finally begin later in the year.