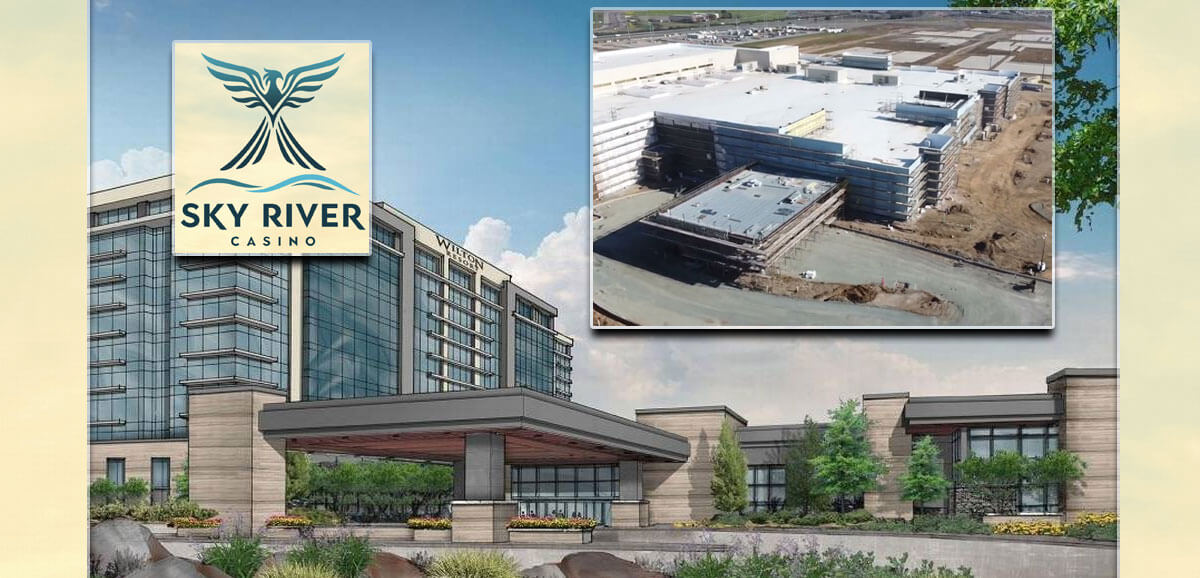 The Sky River Casino in Elk Grove could be opening two months ahead of schedule.
Officials from Sky River revealed last Monday that its contractor is already in the process of installing the casino's gaming floor, which means the work is almost done.
Sky River Casino is owned by the Wilton Rancheria Tribe and will be operated by Boyd Gaming.
Elk Grove's Sky River Casino is setting its sights on a September opening as construction work is well ahead of time and nearly done.
A new casino in Elk Grove will open ahead of schedule. https://t.co/PkT9zeRrsR

— FOX40 News (@FOX40) July 20, 2022
Work on the $500 million project began in March 2021 and was expected to be completed this November. But right now, workers are already in the process of installing the casino's gaming floor and officials believe that the casino will be ready to open its doors to the public in two months, although no exact opening date was announced during Monday's conference.
Located at the Former "Ghost Mall"
And with that, portions of the "Ghost Mall" structure have started to come down to make way for the Wilton Rancheria Casino and Resort here in Elk Grove: pic.twitter.com/QaL5BCy3Bm

— Alex Yoon-Hendricks (@ayoonhendricks) February 1, 2019
Once the location of Elk Grove's never completed "ghost mall", the Sky River Casino is located east of Highway 99 near Kammerer Road. The 100,000-square-foot casino project will be equipped with 2,000 slot machines and 80 table games. The property will also have several restaurants a pub, and "The Market at Sky River" marketplace.
Sky River will hire 2,000 employees for the casino and the other establishments on the property and is currently employing 1,700 construction workers on the site. Aside from creating jobs, Wilton Rancheria has pledged to invest $186 million in Elk Grove and Sacramento County over the next 20 years to support public safety, roads, education, and other services.
Owned by the Wilton Rancheria Tribe
Earlier this week, Yates & our joint venture partner joined the Wilton Rancheria Tribe & Boyd Gaming to break ground on the Sky River Casino in Elk Grove, California. Congratulations to the entire team on this achievement!
#yatesbuilds #wiltonrancheria #elkgrove #california pic.twitter.com/4GMqqPa3Xk

— Yates Construction (@YatesBuilds) March 11, 2021
Sky River casino is being built for the Wilton Rancheria Tribe by Boyd Gaming, which will operate the gambling property. It is being touted as both a regional destination, an economic boost for the developing Elk Grove community, and a venue for self-sufficiency for Wilton Rancheria.
The Wilton Rancheria Tribe was stripped of its federal designation nearly 60 years ago. That designation was restored in 2009 but it took them several years of legal battles to finally win a gaming compact and buy the land at which the Sky River casino is being constructed.